Meet our rockstar DJs
Categories
Talent spotlight.
18 Nov, 2020
At One More Song we've handpicked a very small number of highly experienced and exceptionally talented DJs. Why? While weddings are our favourite type of party, they're not for the faint-hearted! You need a DJ who can handle the pressure of the day and get everyone – from shy work colleagues to the over 80s – to bust some moves while keeping the tunes classy. 😉
Rather than work with DJs who play background music at bars or sporting events, we've selected DJs who regularly rock weddings and have done so for years. So who are these mixmasters and party starters? Read on to meet them!
Aleks

Photo credit She Takes Pictures He Makes Films
"Talk about entertainment! Everyone couldn't get enough of Aleks, she read the room beautifully and made sure there was never a dull moment on the D floor."
One More Song co-owner, Aleks, is a passionate, fun-loving DJ who enjoys a wide range of music and tailors her set lists perfectly to the crowd (read more about how she does this in our blog DJ Aleks Mac on how to plan your wedding music) She loves seeing her clients and guests let loose on the dance floor!
Aleks is also the Director of Marketing of One More Song and very hands on with all aspects of the business. Having worked in both Australia and the UK, she has extensive experience in all aspects of events and knows the ingredients for a successful party. 💃🏽
Eddy

"The atmosphere at our wedding was electric thanks to One More Song Entertainment!! DJ Eddy kept the dance floor pumping all night with absolute bangers."
Eddy – also a proud co-owner of One More Song – is a highly passionate and professional wedding DJ with a true love of music. With over a decade's experience behind the decks, Eddy knows how to get people dancing. His energy at weddings is undeniable and you'll often see him bouncing around behind the decks as he drops party favourites for the crowd.
In his own words, weddings are the ultimate kind of parties (read more about why we are focussed on weddings). Eddy counts himself so lucky to be living his passion every day.
Emma

Photo credit: Alison J Gurry
"DJ Emma knew how to read the room and get the party going."
Emma is one of the most in-demand function DJs in Melbourne. 😱 When she's not spinning tunes at the Aus Open or in the Birdcage for Spring Carnival, she's rocking d-floors at weddings!
Being an open-format DJ (playing across all music genres), Emma loves the flexibility that weddings give her. Playing to all types of age groups and walks of life means that there's a great variety of songs she can choose to play. You can read more about Emma in our blog Talent spotlight: Wedding talk with DJ Emma.
Mario

"The playlist for our wedding was brilliant. It was great to see so many guests up on the dance floor. We cannot thank you enough."
Another of our star DJs is Mario – a stylish gentleman and avid collector of vinyl records! Mario understands that every wedding is unique and reading the crowd, along with track selection, is key to the success of the party.
For weddings, Mario loves to play a wider selection of musical genres – all that "feel good" music that everyone can dance to, no matter how old or recent. Get more pro tips from the man himself in our blog on Mario.
Ramon

"Ohhh my god! What can we say?? Ramon and Kenny [on sax] absolutely killed it!!! There wasn't one person in our reception not up and dancing!!"
Ramon played his first ever gig at the age of only 14 years old! He's versed in anything from the latest and greatest party tunes all the way back to those dance floor classics. Ramon especially loves weddings and all the d-floor antics that come with them!
Whether it's house, pop, RnB or disco, Ramon will bring the party each and every time. 🎉
Are you planning your wedding and need a DJ that can get your guests sweaty on the d-floor? Get in touch!
Main photo credit: Georgia Verrells
View all posts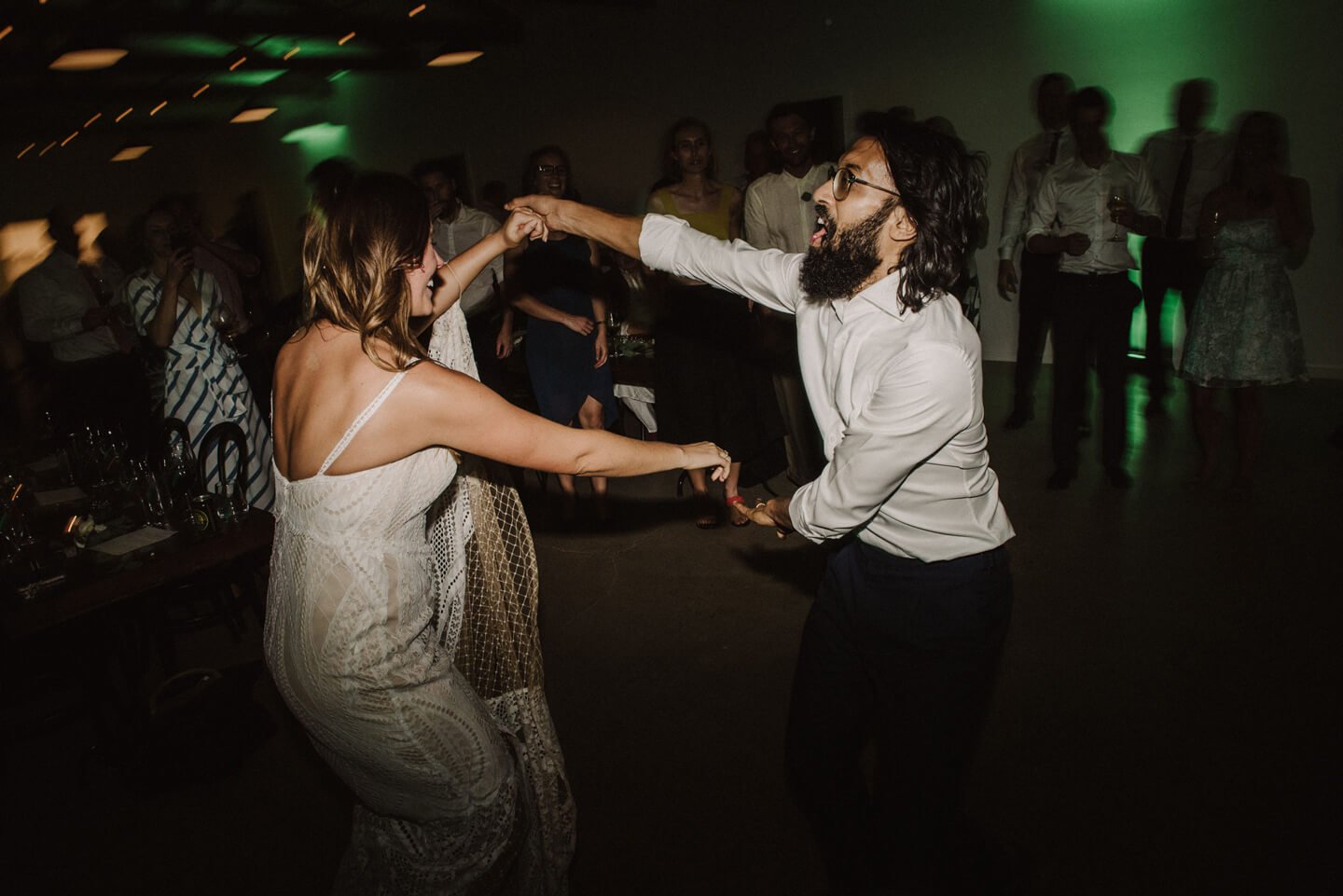 Book
a DJ
Like what you see? Get in touch to book one of our DJs for a banging dance floor.