Our favourite winery wedding venues
Categories
Wedding venues.
29 Oct, 2020
We're really spoiled for choice in Victoria when it comes to beautiful and unique wedding venues. And many of them are only a short drive away! We've put together a shortlist of some of our favourite winery wedding venues.
Our friends at Ivory Tribe have a really helpful guide to different regions in Victoria for your wedding, so be sure to check it out too!
In no particular order, our fave winery venues are:
Coombe Yarra Valley
Epicurean Red Hil
Lancemore Lindenderry Red Hill
Port Philip Estate
Stones of the Yarra Valley
You can read more about these gorgeous venues below.
Coombe Yarra Valley
The elegance and sheer beauty of Coombe Yarra Valley makes it one of the most gorgeous winery wedding venues. And it's just under an hour from Melbourne!
The Coombe Cottage property includes seven acres of historic and beautifully landscaped gardens. These gardens offer three equally stunning locations to hold your ceremony.
The Clock Tower restaurant seats up to 150 people and offers seasonal, gourmet and predominately estate-grown produce in an exquisite setting.
Read about Lucy and Anthony's perfect day at Coombe Estate, a wedding we were lucky to be involved in! If you've fallen in love with this region, here are 4 reasons to have a Yarra Valley wedding.

Photo credit: Eric Ronald
Epicurean Red Hill
The flexible Epicurean Red Hill has a number of spaces to suit your day. Working closely with their team, they'll work tirelessly to ensure you'll enjoy a unique experience of seamless planning, elegant catering and impressive styling.
Their Barrel Room is a sight to behold and it still sports the building's unique industrial heritage. Or you can explore Epicurean House for the ultimate outdoor experience. Whichever avenue you go down, it will be a day you won't forget!

Photo credit: Epicurean Red Hill
Lancemore Lindenderry Red Hill
Coming in at just under an hour from Melbourne, Lancemore Lindenderry will have you swept off your feet!
Its expansive views cover 34 acres of pristine gardens and vines. The venue is flexible and makes great use of its gardens for your ceremony and pre/post cocktails and canapés.
Receptions are generally held inside its gorgeous estate. However, our DJs have been set up outside in an enclosed courtyard perfect for a dance floor. 😁

Photo credit: Lancemore Lindenderry
Port Philip Estate
Just over an hours' drive from Melbourne will bring you to Port Philip Estate, in the heard of Red Hill, featuring stunning architecture that will bring a modern yet classic feel to your day.
The combination of spectacular views, refined food (not to mention the amazing wine) means Port Phillip Estate will knock you off your feet. Get hitched on the deck and host a sit down or cocktail affair – the staff will ensure it's an experience you'll remember for years to come.

Photo credit: Port Philip Estate
Stones of the Yarra Valley
Fancy being surrounded by century-old oak trees, vineyards and blue-tinged mountains beyond? From every angle you stand there is something truly remarkable to take in at Stones of the Yarra Valley.
With its beautifully restored 1860s Barn, Stables, Dairy & Chapel (all linked by European-inspired paths across acres of perfectly manicured lawns), Stones of the Yarra Valley should definitely be considered for your wedding day.

Photo credit: Stones of the Yarra Valley
For more wedding venue ideas, take a look at our blog on regional victorian wedding venues we adore. If you are looking for a wedding venue closer to home, check out our favourite Melbourne city wedding venues.
View all posts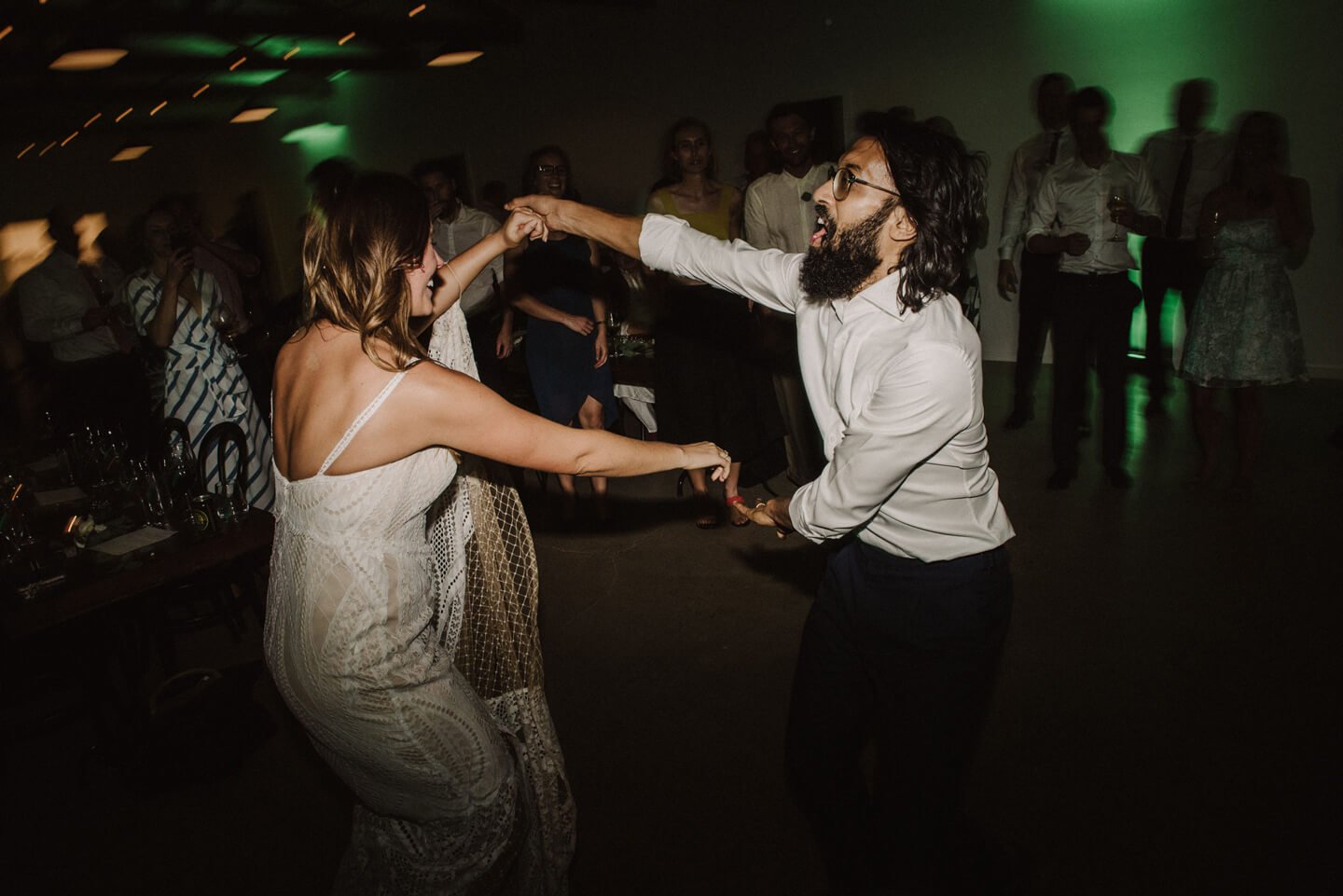 Book
a DJ
Like what you see? Get in touch to book DJ Eddy or Aleks for a banging dance floor!