Talent spotlight: Getting to know DJ Ramon
Categories
Talent spotlight.
23 Nov, 2020
Here at One More Song we work with a small number of very talented, fun and energetic wedding DJs. One of these DJs is Ramon! We spoke to Ramon about what makes a great wedding DJ, his strategy for a pumping d-floor at receptions and advice for couples looking for the perfect DJ for their wedding.
Tell us about your DJ career to date.
My DJ career started when my parents got me a controller for my 12th birthday. For the next 2 years I was a superstar bedroom DJ! I played my first ever paid gig at 14 and have been hooked on curating playlists and mixes that really get the dance floor going ever since! I dabbled in the club scene for a while around the Brunswick area, but for the past 5 years my passion has been working with wedding clients – making a couple's day just that tiny bit more perfect is so satisfying. 🙂
What makes a great wedding DJ?
A great wedding DJ takes the time to speak with the couple beforehand to ensure a tailored and carefully crafted playlist to suit the crowd. Oh and of course – one who doesn't play nut bush or Macarena! (subject to the couples' request, of course).

What advice would you offer couples looking for a wedding DJ?
Take your time to ensure you choose a DJ who is passionate about what they do and will take the time to discuss the music you want to hear on your special day and will be less of a button-pusher, and more of a vibe-creator. Make sure you include the DJ in crafting the run sheet for the night so you can get maximum dancing time!
What's your strategy for keeping a pumping dance floor all night?
The first-dance is always a sure-fire way to get the dance floor pumping. After the dance I like to start with a few upbeat classics that everyone loves so the whole venue, all ages, can be bouncing up and down while singing their hearts out! Once the dance floor is pumping its go time! I read the room and adjust my style on the night, within the scope of music discussed by the couple. Typically I move through the ages and play a mix of 80s 90s 00s hits, with R&B classics throughout.
"For me the best part about DJing at weddings is witnessing the lasting impact that the music and vibe of the dance floor has on the special couple's day."
What are your 10 go-to dance floor tracks for a wedding?
In no particular order:
Africa – Toto (guaranteed to get all ages up and about)
Love Is In The Air – John Paul Young
Crazy In Love – Beyonce
Ain't No Mountain – Marvin Gaye & Tammi Terrell (this is the BEST post first-dance banger)
I Wanna Dance With Somebody x We Found Love [Mashup] – Calvin Harris x Whitney Houston
Don't Stop Till You Get Enough – Michael Jackson
Valerie – Mark Ronson ft. Amy Winehouse
Let's Get Loud – Jennifer Lopez
September – Earth, Wind & Fire
The Horses – Daryl Braithwaite (epic last song!)
And finally, what do you love about DJing at weddings?
For me the best part about DJing at weddings is witnessing the lasting impact that the music and vibe of the dance floor has on the special couple's day. It is such an honour and privilege to be able to make their day shine that much brighter!
DJ Ramon's 10 go-to dance floor tracks
You can listen to all of these tracks in our Spotify playlist.
If you like the sound of Ramon and would like to see him rock the dance floor at your wedding, get in touch for his availability for your date!
View all posts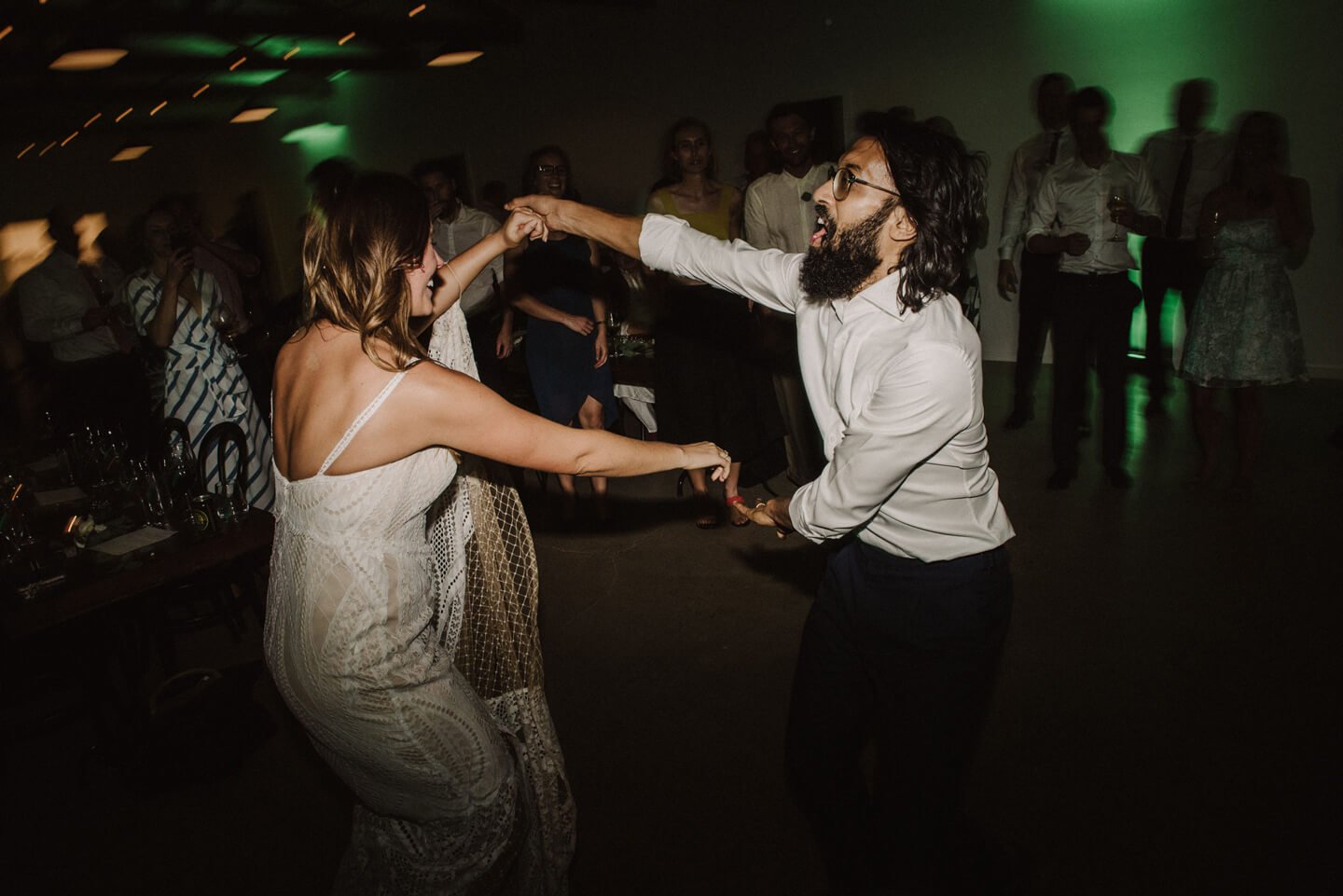 Book
a DJ
Like what you see? Get in touch to book one of our DJs for a banging dance floor.