Bangin Hangins: Add personality and a party vibe to your wedding venue!
Categories
Podcast.
Wedding suppliers.
Wedding tips.
Wedding venues.
11 Oct, 2022
On Episode 3 of our wedding industry podcast, Project Engaged, we chat to one of our fave wedding suppliers, Sarah Borg, the genius behind Bangin Hangins!
Super fun aerial installs and backdrops for your wedding
We're pretty obsessed with these super colourful streamer installations. You'll recognise them as soon as you see them. They instantly add personality to any space and just scream PARTY.
About Bangin Hangins' owner
Just like her epic installs, you'll recognise Sarah right away too. She is the embodiment of the Bangin Hangins brand – a colourful firecracker with an infectious energy who even has her own dancing GIFs.
We're lucky enough to work with Sarah on many weddings and we know as soon as we see those colourful streamers adorn a ceiling, we are in for one fun night.
Listen to our interview with Bangin Hangins owner Sarah
On this episode, we get the lowdown on the epic installs, backdrops and arches Bangin Hangins offers for weddings, and some practical and helpful tips for couples thinking about adding them to their big day!
View all posts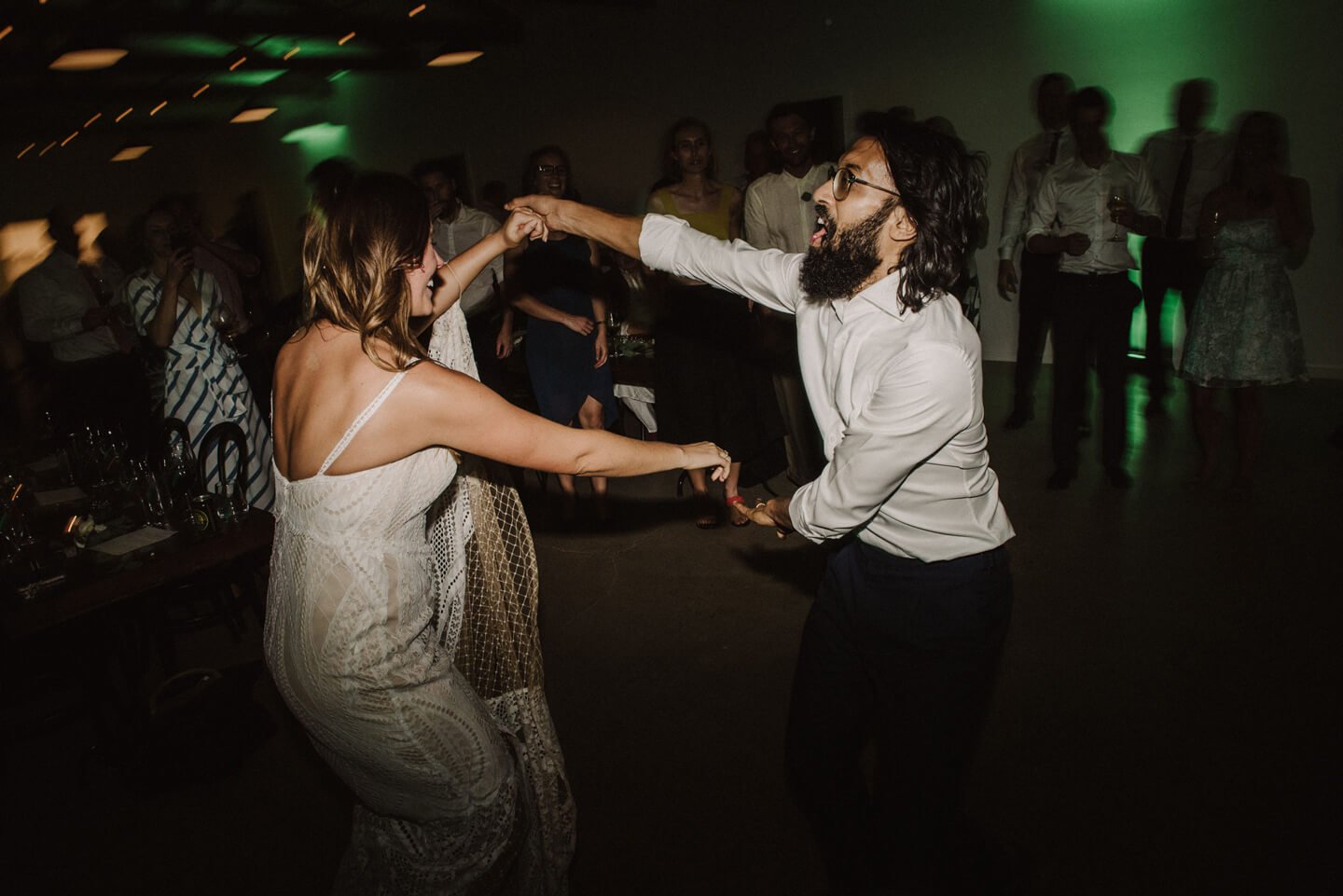 Book
a DJ
Like what you see? Get in touch to book DJ Eddy or Aleks for a banging dance floor!