Fourside Events on perfecting your wedding catering
Categories
Wedding suppliers.
01 Jun, 2020
Our friends Katie, Justin and Ryan from Fourside Events are caterers extraordinaire. As well as combining high quality produce with a creative approach to food design, they are just absolute legends (very important when it comes to your big event).
On top of weddings, they're experienced in loads of different events – brand activations, "not-so-corporate" working days and intimate dinners/parties. They're so innovative they've even launched a private dinner party experience during COVID-19 restrictions, where they take over your kitchen and wow your friends and family with ingredients we can't even pronounce.
We've had the pleasure of working with the team often at venues like Glasshaus Inside and Luna,  and we can tell you – delicious drinks make for an energetic dance floor! In this blog post, we ask them what couples planning their wedding need to consider when it comes to the very important food and booze!
How is wedding catering different to other types of events?
Wedding catering is on a whole new level! We love to get really close and personal to our brides and grooms and love to find out what gets them excited, so we can really curate the overall experience just for them. It's not just about food and drink, it's all about the relationship we build in the lead up to ensure they have the best experience from initial planning to the big day.

What is the most common question you get asked by wedding clients?
Will there be enough food!? With the rise of cocktail style weddings, we are often asked this question. Our answer is always the same – we would never offer a package that we didn't feel was substantial enough. It looks worse on us! There is a science to the package size – duration and time of event, what alcohol is on offer, how far guests are travelling, etc. We will always work closely through the details to customise a package that we know will work for the specific wedding.
How does catering interact with other elements of a wedding (like the entertainment!)?
As very hands-on directors, we are always at our events, so having great relationships with suppliers makes a huge difference. If we know our client has booked great suppliers, we know the night will be incredible from all angles and it means we get to see our industry friends too.☺

What food and booze trends do you foresee in the next 12 months?
With everything going on in the world right now ( COVID-19 ) we can already see there will be a huge focus on using and supporting local produce and suppliers. This is already the case with our menu – we source some incredible produce from our local growers and producers. This will also extend to our booze menus – there are some amazing new local spirits available. We are working on our cocktail list right now, so watch this space!
What's your number one tip for couples choosing a wedding caterer?
Always meet your caterers! We love to meet our clients, show them our kitchen, hold private tastings and really get to know them so we can customise the overall experience. We find out so much more in face-to-face meetings and we find clients are so much more open with their ideas!
Check out Fourside's website and get in touch with them here. Or have a little stalk on Instagram.

View all posts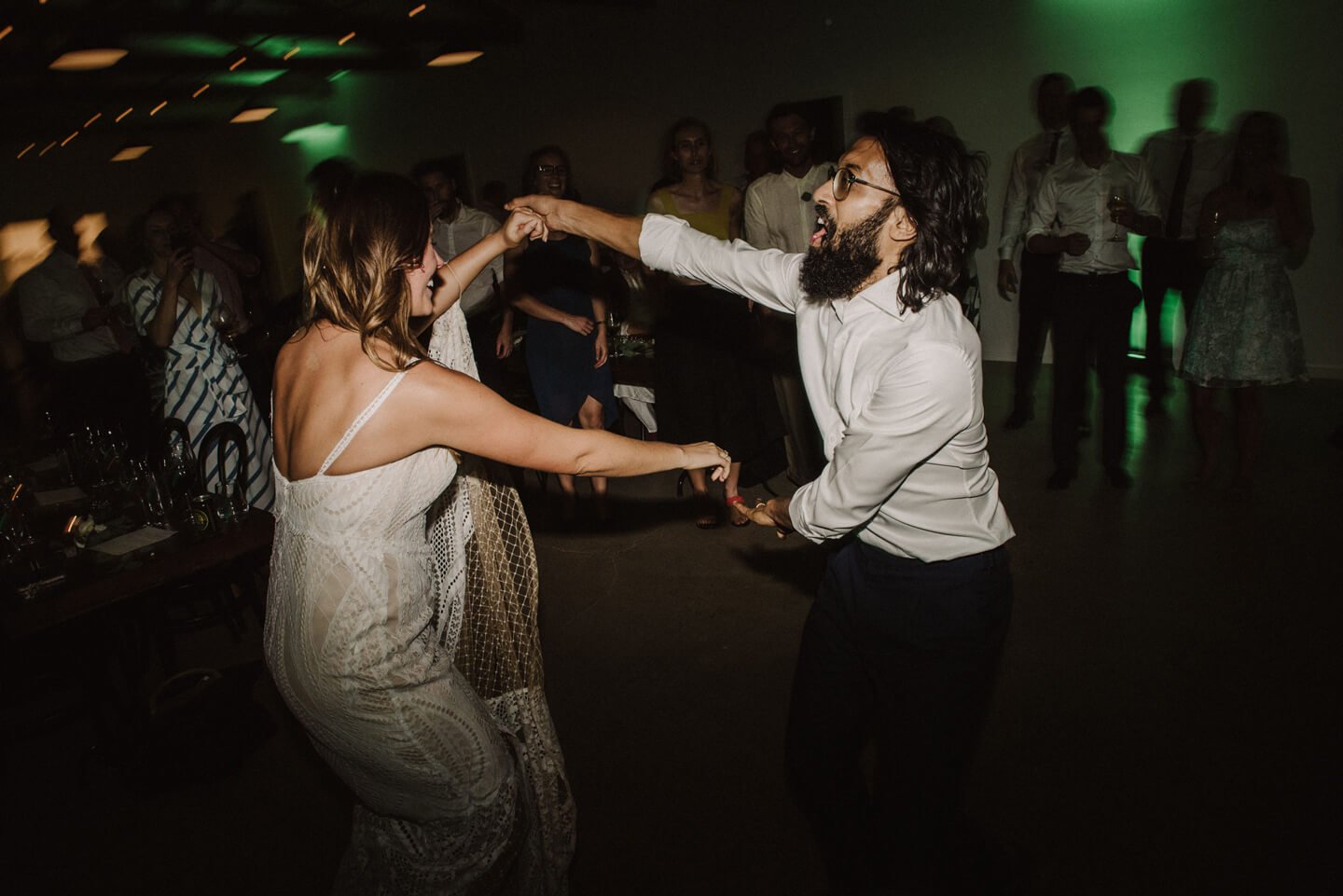 Book
a DJ
Like what you see? Get in touch to book DJ Eddy or Aleks for a banging dance floor!