Hack your wedding – MC role
Categories
Wedding tips.
30 Jul, 2019
We are sometimes asked by our wedding clients whether our DJs are able to MC their wedding. While some DJs are happy to MC, not all provide this service and like to focus on their area of expertise: the music! If hiring a professional MC to handle these duties is not an option and you don't want to ask one of your wedding guests to MC for the night, we have some great ideas on how to get by, as part of our "Hack your wedding" series!
Introductions: Share the love
It can be daunting for a family member or friend to stand up and introduce the night on their own, so we sometimes recommend choosing a couple of your wedding guests to do this together as an MC duo! It can be fun, they can bounce off each other and effectively halve the work load (and nerves)!
Speeches: Get one speaker to introduce the next
When it comes to speeches, in the absence of an MC, a great idea is to have each speaker introduce the next once their speech is over. This works well and cuts the formality out of the event, making it flow nicely. Even better, if the current speaker knows the next one, they can throw in a personal anecdote to add some colour and humour to this part of the evening!
Farewell: Let your DJ close the night
After announcing the first dance, your wedding guest MC will definitely want to hang the microphone up/retire, let their hair down and dance the night away! We recommend asking your DJ to call last drinks and the farewell circle/song. In our experience, DJs are happy to make these last two quick announcements, particularly as the final announcement is essential to ensuring everyone gives the newly married couple the farewell they deserve!
Photo credit: Beck Rocchi
View all posts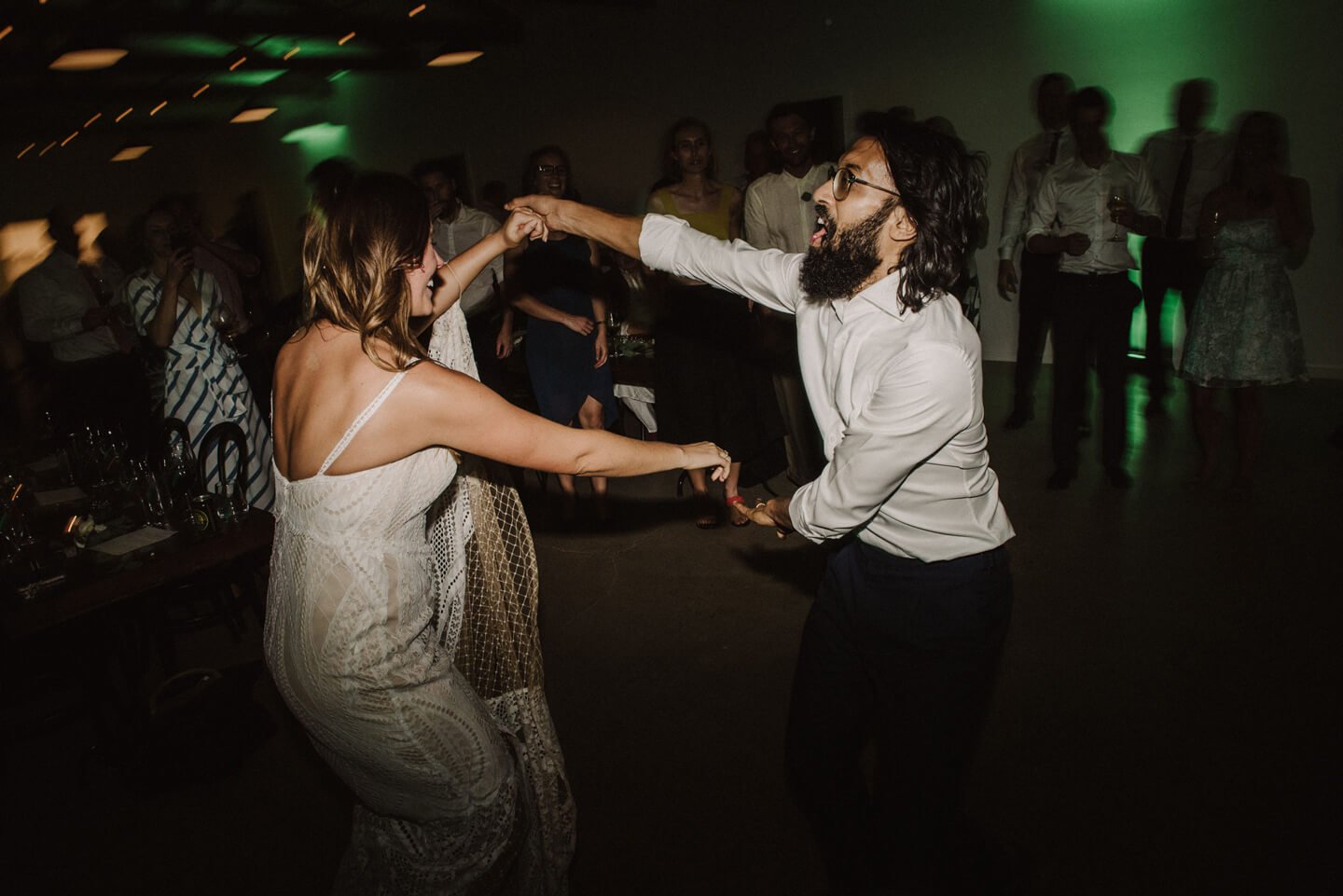 Book
a DJ
Like what you see? Get in touch to book DJ Eddy or Aleks for a banging dance floor!