Regional Victorian wedding venues we adore
Categories
Wedding venues.
20 Aug, 2020
If you're looking to get hitched away from the hustle and bustle of the big city, regional Victoria has some amazing wedding venues on offer. In this blog we take a look at some of our all time favourite regional Victorian wedding venues. Not only do they all offer gorgeous facilities and beautiful surroundings, they'll all set up perfectly for a great party!
Churchill Events, Taradale
Churchill Events at Taradale in Victoria is truly unique, combining European country charm with luxurious design (picture high timber ceilings and gothic stained-glass windows!). And all just under an hour and a half drive from Melbourne's CBD! Best of all, the DJ is set up on the altar against a stunning stained glass window, making for epic photos!
Churchill's capacity is 100 for sit down dining and 120 for a cocktail style wedding. For more info, we recently blogged about a real wedding we played at Churchill.

Photo credit: Bianca Virtue
Coombe, Yarra Valley
The elegance and sheer beauty of Coombe Yarra Valley makes it one of the most gorgeous wedding venues in regional Victoria.
The Coombe Cottage property includes seven acres of historic, beautifully landscaped gardens. These gardens offer three equally stunning locations to hold your ceremony and photographs.
The historic Clock Tower restaurant seats for up to 150 people and offers seasonal, gourmet and predominately estate-grown produce in an exquisite setting.

Photo credit: Coombe Yarra Valley
Euroa Butter Factory, Euroa
Trust us when we tell you that the almost two hour trip north to Euroa Butter Factory is definitely worth it. It's one of the most beautiful wedding venues in Victoria and clients are spoiled for choice with a number of areas to choose for your day (The Old Factory Floor, Hedged Garden, Engine Room, Delivery Room and Undercover Courtyard).
The Hedged Garden (pictured) holds up to 160 seated guests and is the perfect place for dinner under the stars. Don't worry, they'll have you covered on sunny days too with large black umbrellas that can be positioned around the garden.


Photo credit: Beck Rocchi
Lancemore Lindenderry, Red Hill
Coming in at just under an hour from Melbourne, Lancemore Lindenderry will have you swept off your feet! Its expansive views cover 34 acres of beautiful gardens and vines. The venue makes great use of its gardens for your ceremony and pre/post cocktails and canapés.
Receptions are held inside its gorgeous estate. In addition, your reception can open out into an enclosed courtyard perfect for a dance floor.

Photo credit: Elk & Willow
Willow & Stone Estate, Ballarat
Willow & Stone Estate is one of Ballarat's best kept secrets! Hidden away in central Ballarat, the estate includes grand buildings surrounded by beautiful, lush greenery.  This will make you and your guests feel like you're in a period drama!
Leisha (owner and operator) will help put together the perfect timeline for your day and recommend the best use of the multiple spaces the venue has on offer.


Photo credit: Dan Brannan
If you're looking for more regional Victorian venue inspiration, check out our friends over at Wedshed.
You can also take a look at our blog on Melbourne's most unique wedding venues.
View all posts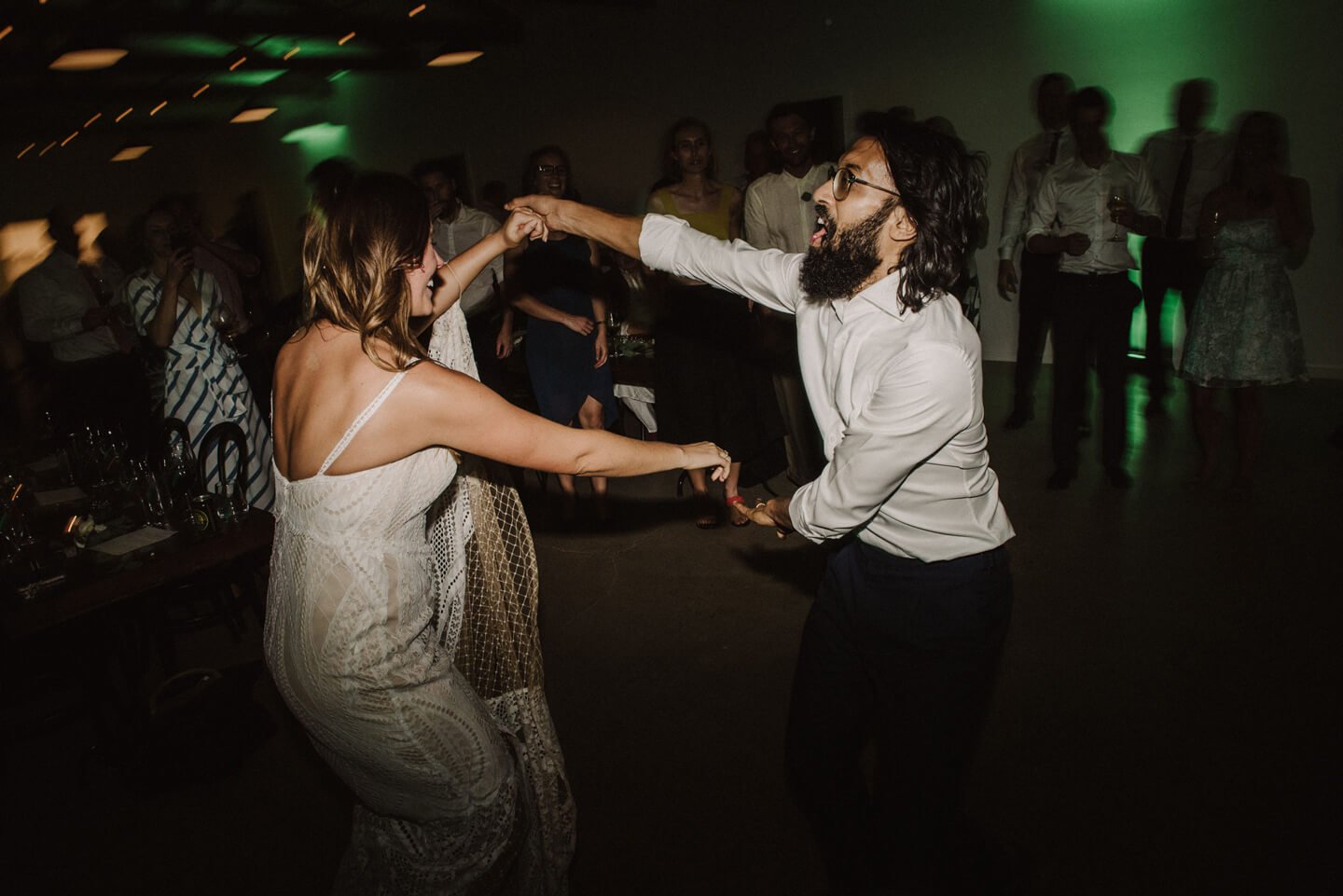 Book
a DJ
Like what you see? Get in touch to book DJ Eddy or Aleks for a banging dance floor!