The wedding consultation process explained!
Categories
About us.
05 Jun, 2019
Here at One More Song, we often talk about the consultation aspect of our service to clients as something that sets us apart from other entertainment providers. One More Song founders (and DJs) Eddy and Aleks work closely with clients and other wedding suppliers from initial enquiry right through to well after the event is done and dusted! But what exactly does that involve? In this blog we share what goes into the consultation side of working with our clients and other vendors.
Initial consult
Catch up with our clients face-to-face over a coffee or drink to meet and discuss their wedding and entertainment options they're considering
Send them a summary of everything that was discussed and next steps
Reach out to entertainers to confirm availability and send through a quote
If required, scope out any additional equipment requirements (which may involve liaising with the wedding venue, etc) to ensure the sound is right for the space and number of guests attending.
During planning stages
Work with clients on timings and run sheet to ensure a good flow to the night
Advise on music for different parts of the night and key moments (e.g. first dance)
Reach out to the venue and other key suppliers (if required) to introduce One More Song and discuss anything that needs to be run through for the evening
Potentially conduct a site visit to survey the room and understand what is needed from a sound/lighting perspective
If other entertainers are also booked, speak to them about the music brief and how we can best utilise them for the wedding.
Two weeks out from wedding
Arrange another in-person meeting or phone call with clients to discuss the music brief, order of events, etc
Prepare/source all key moment songs and client requests plus organise other music for various parts of the wedding
Prepare "cue points" for specific tracks if clients need these played at a particular part in the song
Reach out to the venue again to confirm bump-in time for equipment set up and sound check
Brief all other entertainers (such as saxophonists, percussionists and singers) with a formal brief document, and follow up so they understand the key moments for the wedding.
Post-wedding
Arrange for equipment pack down
Contact client to thank them again and ask for feedback
Contact the venue for feedback
Provide feedback to entertainers who provided the service
Thank and maintain contact with other suppliers involved.
Are you planning your wedding? Get in touch!
View all posts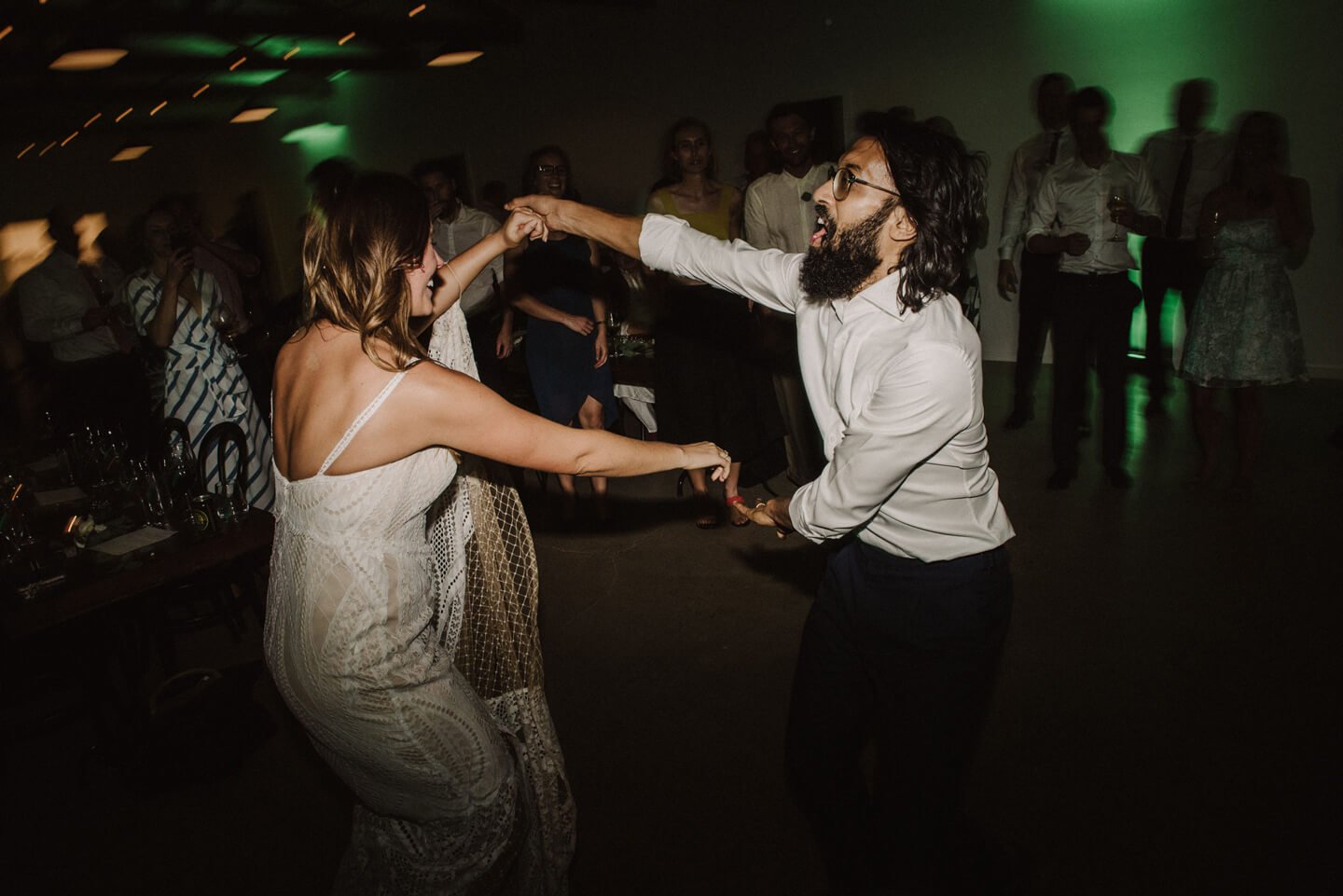 Book
a DJ
Like what you see? Get in touch to book DJ Eddy or Aleks for a banging dance floor!