Top event tips from One More Song co-founder
Categories
Wedding tips.
18 Nov, 2018
Based on over a decade of experience, One More Song co-founder and DJ Eddy Mac shares his top tips on nailing the musical entertainment at any event!
Choose an entertainment provider carefully
Do your research! It is worthwhile looking for a booking agency as they have access to a wide range of talent, which is important in the event that something unexpected comes up.
Follow your gut. You should get a good feeling after each interaction with your provider. Make sure you ask lots of questions.
I recommend providing your DJ with as much detail about your event as you can. This means nothing is missed, pricing will be quoted accurately and you can be rest assured that all aspects of the entertainment have been taken into consideration.
Explore different options for your desired atmosphere
Be clear about your budget! A good provider will work with you to give you different options to suit – e.g. if you like the idea of a band but it doesn't fit in your budget, consider adding live musicians to your DJ at different parts of the evening, or start the night with a set from an acoustic singer/guitarist.
Be open to alternatives suggested to you. Your provider should be able to consult with you to find the right talent for your event.
Don't obsess about putting together an extensive list of songs
It's fine to provide song requests (and in fact encouraged), but providing a list of 300 songs to your DJ can be a waste of time. Most gigs can only squeeze in 60-100 songs, so your best bet is providing your DJ with 10 songs you like, plus some general genres you'd like to hear, as well as do-not plays.
Your chosen entertainers will be able to tap into their extensive library or repertoire to play to the crowd and ensure a good flow to the night. That's what you're paying for – no good function DJ will have their set all planned out. Otherwise, save yourself the money and just throw on a Spotify playlist (but don't expect the dance floor to be as packed!).
Keep up the communication
Things change in the event planning process; it's all part of it. Don't forget to update your entertainment provider.
A good DJ will touch base with you in the lead up to your event to confirm all details and any changes anyway, but if there is anything substantial in the meantime, you should let them know, e.g. guests planning to get out their guitar and play a few tunes halfway through the night (they will need extra equipment!) or major changes to the running sheet (which will affect the energy level of the music being played throughout the night).
Making sure you keep your DJ up to date means you don't have to stress about the music side of things as everything will be planned for!
View all posts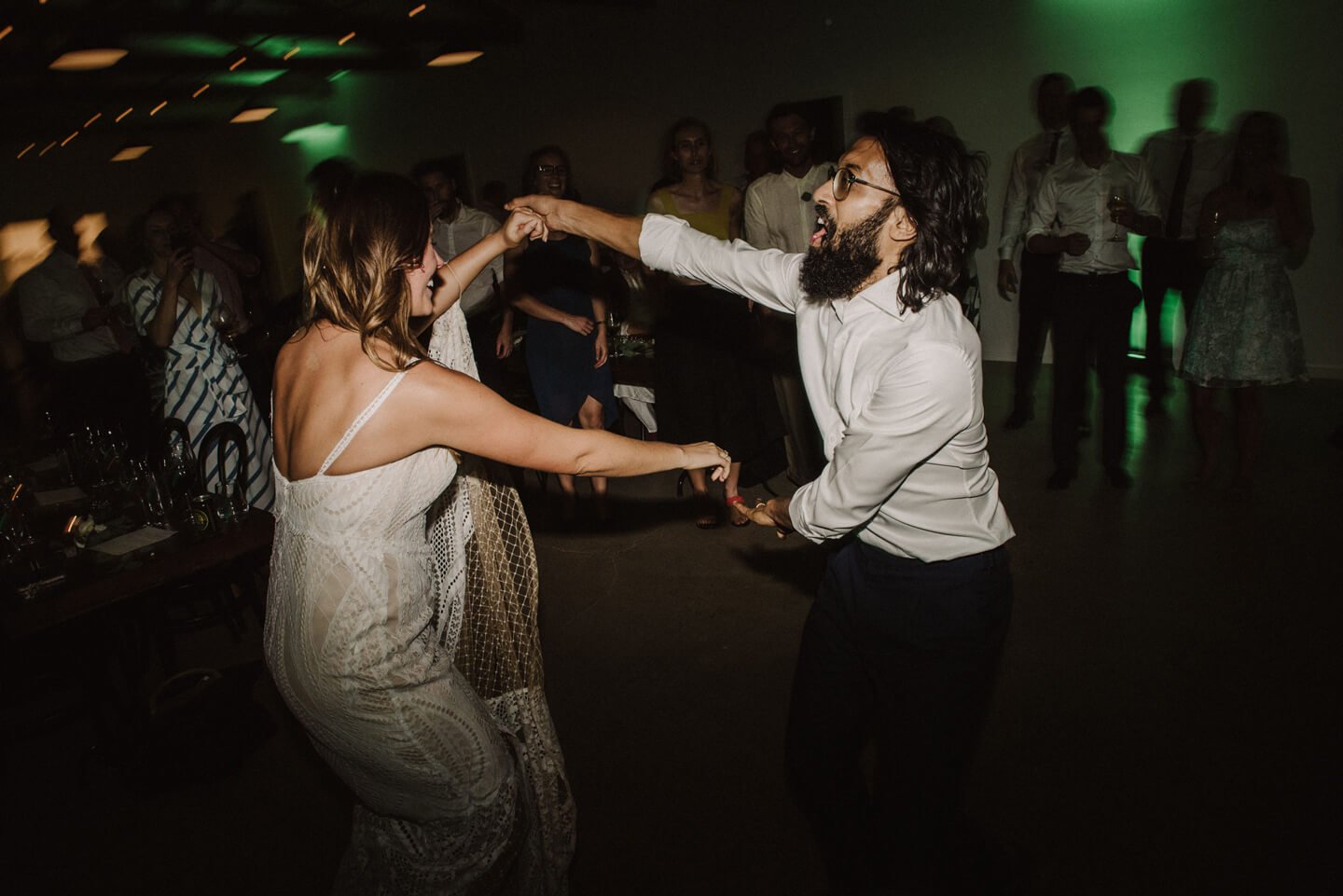 Book
a DJ
Like what you see? Get in touch to book DJ Eddy or Aleks for a banging dance floor!