Venue spotlight: Glasshaus Inside
Categories
Wedding venues.
20 Mar, 2020
In our latest venue spotlight blog we profile Glasshaus Inside – a stunning green 1920s warehouse at Glasshaus Nursery, catering from 94 (seated) to 140 (standing) guests. The beauty of this unique venue is it doesn't need any additional styling as it's already filled with lush hanging plants adorning every wall.
From a party perspective, it's the right shape, size and vibe for an epic dance floor. We play at Glasshaus often and can say hand on heart, it's always a rocking party!
We sat down with Events & Business Development Manager, Stephanie Rietkerk, to tell us more about Glasshaus Inside and what it offers for all types of events.
Tell us what makes Glasshaus Inside stand out as a venue in Melbourne.
Glasshaus Inside is a working nursery that transforms into a multi-purpose, versatile wedding venue, in the heart of Melbourne.
This venue showcases an organic approach to events, boasting a rustic structure with luscious green-styled spaces, creating an impactful striking wedding space, incomparable to other venues.

What sort of events do you hold throughout the year?
Mostly weddings – ceremonies and receptions, cocktail and seated. We also hold PR events, corporate parties, Christmas parties, celebrations and a lot of photo shoots!
What is included in your events packages?
An abundance of styled plants and foliage, which ensure the space is complete with ambience. We offer venue coordination and the flexibility to choose your own suppliers.

Tell us about your top three favourite events you've managed at Glasshaus Inside.
I would say the weddings with my favourite clients, watching them walk down the aisle and tie the knot brings a happy tear to my eye! I also loved being a part of Garnier's organic range launch which worked so well with the gorgeous products being surrounded by the venue's greenery.
What event tips do you have for potential clients looking to book at the venue?
Choose a really strong caterer. It will make your planning so much easier and it's worth spending the extra money to ensure your guests are full, satisfied and the night is seamlessly delivered. We can recommend our favourites.

What is the best way to get to Glasshaus Inside?
An Uber – as Glasshaus Inside is so close to everything, otherwise, there's parking just across the street or Richmond  train station just down the road.
Get in contact with Stephanie and the team at Glasshaus Inside here for your next event.
Photo credits:
View all posts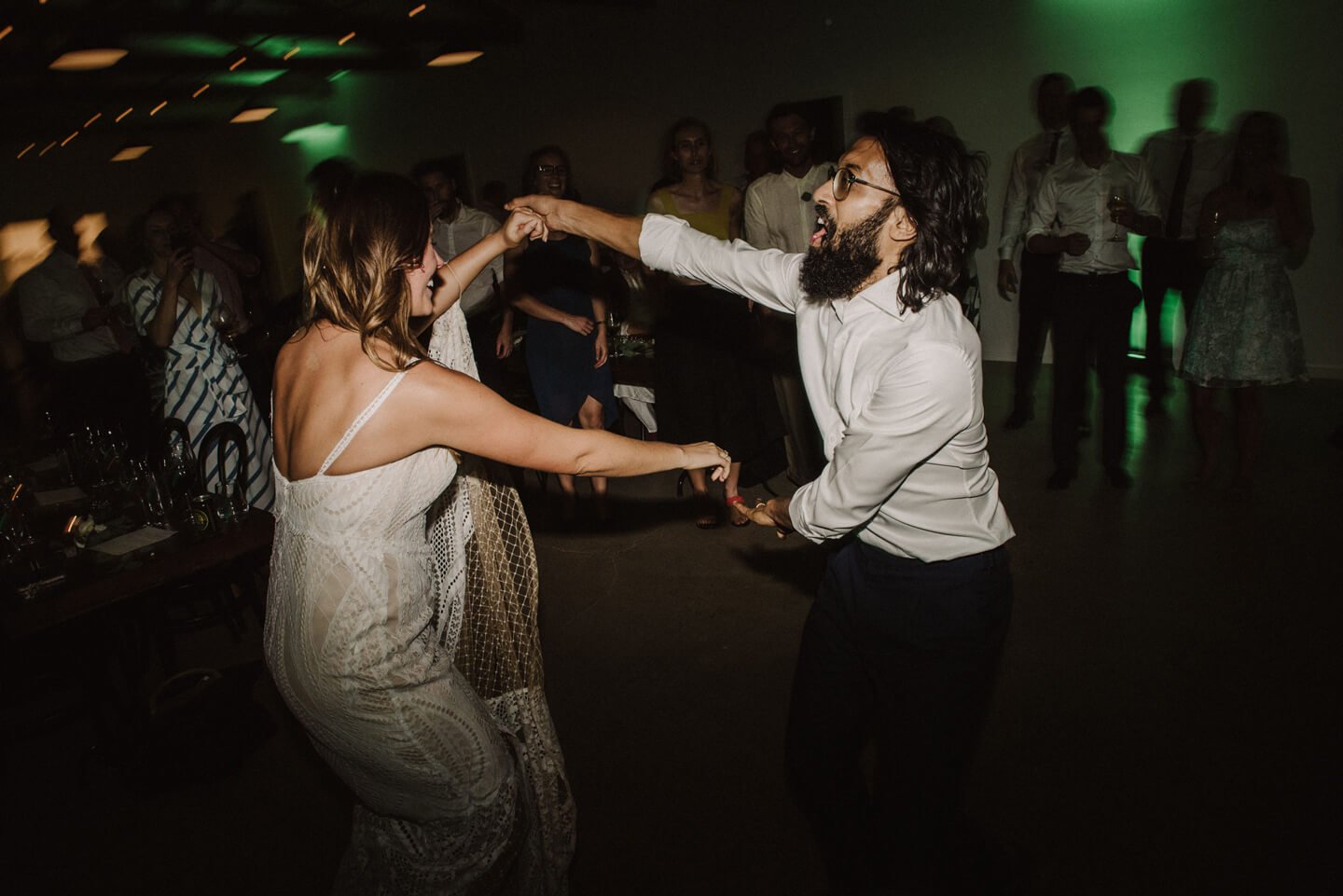 Book
a DJ
Like what you see? Get in touch to book DJ Eddy or Aleks for a banging dance floor!