What if I have to postpone because of the C-word?
Categories
Wedding tips.
02 Jun, 2021
We're halfway through 2021 and it feels like a rollercoaster hangover from 2020. As it's such an unpredictable time for weddings and events with COVID-19 restrictions being applied with little or no notice, we often get asked about our COVID policy.
Rest assured – we'll work with you if you are affected by restrictions, as we've done with dozens of clients who've successfully postponed their weddings!
In this blog, we run through three COVID scenarios that could apply to your wedding or special event, and how we'll manage these with you.
1. Government says no.
There is not much anyone can do when it comes to government restrictions completely banning weddings from taking place. In Melbourne, we've seen this in a couple of unexpected snap lockdowns. If your wedding or event is affected by this, we will absolutely work with you on your new date.
Any payments already made for your booking will be credited towards your new confirmed date, as long as it's within 12 months of your original wedding date. If it's outside of this time period, a $440 re-booking fee will apply.
For the best chance of us being available on your new date, we ask that you offer us (and all of your wedding vendors) more than one date option. Don't forget about Thursday or Sunday as they tend to have more availability than Fridays and Saturdays. An online poll created through a scheduling app is a great way to gather multiple availabilities from your vendors (check out doodle.com).
Remember – there are two of us! If Eddy was your original DJ but can't make a new date, then Aleks will happily step in (same vibe, less beard). If we can't find a new date we're available for, we will offer any payments already made as a credit for another event (refer to scenario #3!).
"Despite the snap lockdowns and varying restrictions, one thing is for sure: people want to party."
2. Grey area…
The second scenario is if your wedding can still technically go ahead, but you don't like certain government restrictions. In that situation, if you choose to postpone, a $440 re-booking fee will be applicable. The reason for this is that every time we postpone to a new date, we lock ourselves out of potential new bookings for that particular date.
By the way, we've played at weddings in 2020 and 2021 where certain restrictions – eg wearing a mask indoors – have been in place, and they've still been epic parties!
3. I'm just over it!
Ok, the last scenario is that you've (understandably!) had enough and decided you'll elope in Vegas as soon as international borders open. This effectively means that you're looking to cancel your booking with us.
In this situation, we will happily hold any payments already made as a credit for another party, subject to an additional $440 rebooking fee to cover loss of future work and potential rate increases. This is valid for 12 months of your original wedding date. It's subject to our availability and can be transferred to a family member or friend.
We've had some clients take advantage of this. One client recently used her credit for her dad's 60th birthday and another for a housewarming party.
PS – our payments are non-refundable. They lock us in for your date and cover all the work that's done in the lead up.
And finally…
We're here for you and we want you to have that epic celebration you've been waiting for! Despite the snap lockdowns and varying restrictions, one thing is for sure: people want to party. We've had some awesome events this year (including already postponed ones) and know this will continue. We'll work with you to make it happen!
Are you planning a wedding in 2021? Get in touch about a rockstar wedding DJ.
View all posts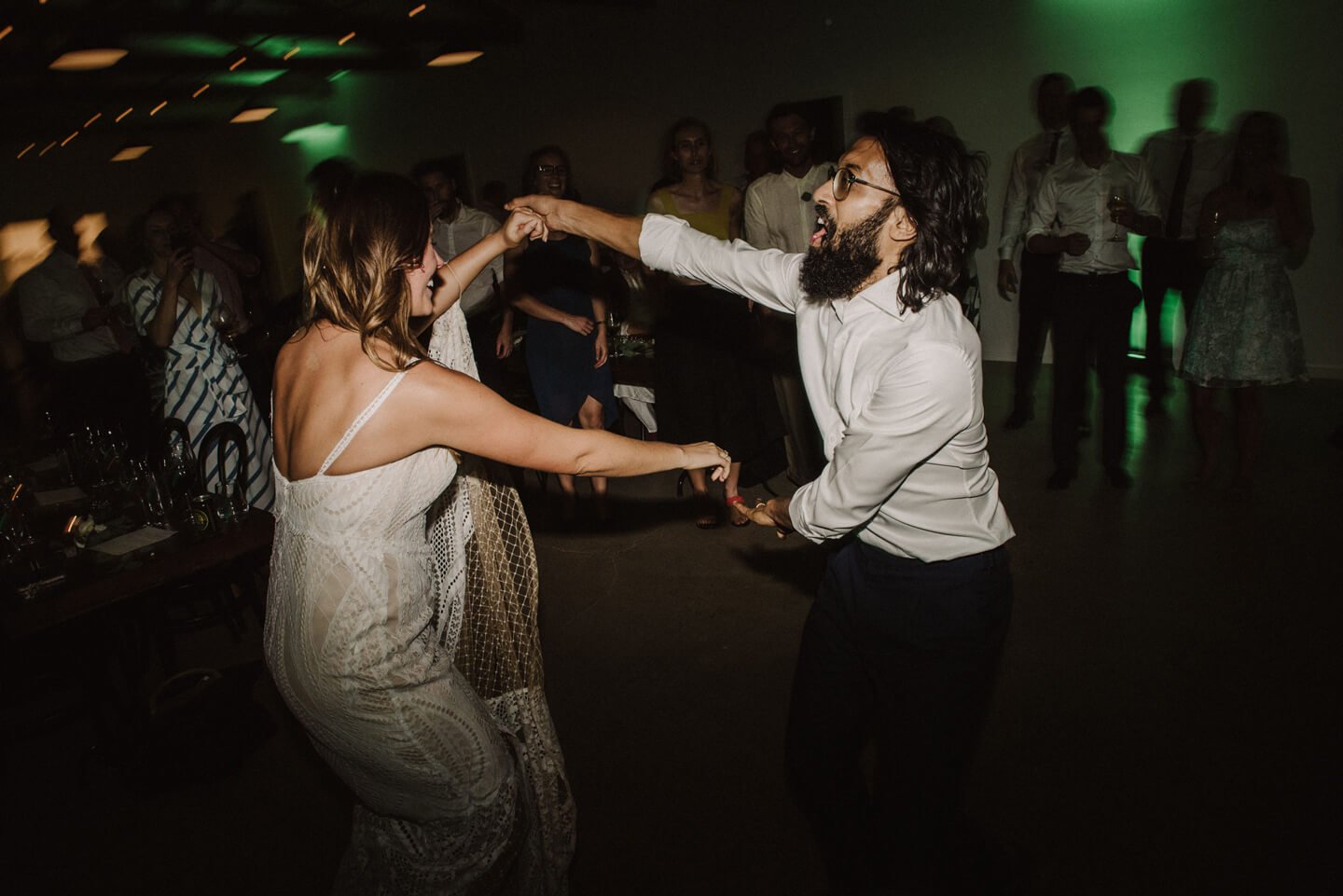 Book
a DJ
Like what you see? Get in touch to book one of our DJs for a banging dance floor.