5 minutes with Melbourne wedding celebrant Precious
Categories
Featured.
Wedding suppliers.
24 Aug, 2020
We first bumped into Melbourne based wedding celebrant Precious at a very special wedding at the end of 2019. The couple getting married were Erin and Lee. These guys knew how to pull a number on their friends and family. They faked an elopement overseas and invited guests to their Melbourne "wedding party" (at Top Paddock in Richmond), but ta-da! An hour or so in, their unsuspecting guests were told they were actually at Erin and Lee's real wedding, and the ceremony was starting soon! Cue Precious, a confident, curly-haired and stylish celebrant with sass.
As her website accurately promises, Precious "creates fun and entertaining ceremonies for couples who hate boring weddings". So, naturally, she's a perfect fit with us!
In this blog we ask her why she loves what she does and how couples can plan a wedding with a difference.
What was the defining moment for you when you knew you HAD to become a wedding celebrant?
The thought was coming for a while, but the first time I said it out loud was when I was living in the UK and amongst other jobs was working the door at a drag club I used to have a night at and two of my friends (another of the door bitches and her girlfriend) told me they had gotten engaged and I just KNEW I wanted to be a part of it! I looked into it soon after, but decided to wait until I moved back to Australia to become a legally qualified Marriage Celebrant. It's a different system in England and Celebrants can't legally marry couples there. But within six months of being back in Melbourne I'd signed up for the course and was qualified six months after that.
You say it's your mission to create a unique ceremony for your clients. How do you help couples achieve just that?
It absolutely is my mission! I want all of my couples to feel confident when they book me that they'll have a wedding ceremony that matches or exceeds their dreams, not just in style but in how it feels too. To do this I use a few different strategies, but it comes down to how my couple feel comfortable communicating. Some people are great writers and will send me really comprehensive answers to my questionnaires, others will want to chat it out over a beer. One particular groom who I met with his wife-to-be at brunch was really reserved, but as soon as he'd had his second coffee and cigarette he really opened up and I got some absolute gold from him. And if all else fails I'll stalk them on social media and see if I can find some gold to use there.

Photo credit: Madeline Kate.
Pick one of your favourite weddings from the last 12 months and tell us what you loved about it.
Oh boy! That's a hard one!! Every time I marry a couple I automatically think that's my favourite wedding, so it changes week to week. There's a wedding I did really early on though, where the bride wore pink, the wedding was in a car park and the back drop was some amazing graffiti. Even though I was new into the industry – this was maybe my fourth wedding – it was when I knew for sure that this is what I wanted to do. I ended up having a few drinks with them after the wedding and made friends with a few of their guests. I also got to work with the incredible Eric Ronald, whose photos to this day continue to inspire me!
What role does music play during the ceremony?
The great thing about music is that it can be included as much or as little in the ceremony as you'd like! I've had weddings with surprise renditions of the couples' favourite songs, I've had a wedding where we started off the ceremony with all of the guests and wedding party singing, and I've done elopements where the couple has made a 20 minute playlist that correlated perfectly with the words so it was really interactive. But the best way to incorporate music is to not go with something generic ('A Thousand Years'… I'm looking at you!) and pick something that is really meaningful to you and your partner.
What number one tip would you provide to a couple who are using this crazy lockdown period to plan their wedding?
Don't start planning your wedding by picking your date first! Instead find the vendors you love the most and see when they're all available. That way you get your favourite vendors which will make your wedding all the more enjoyable. Also, weddings don't have to be Saturdays in October, November, March or April. There are 365 days in a year – use them! Winter weddings and autumn weddings are gorgeous, and midweek weddings are a delight where everyone feels a bit looser and naughty for taking a day off during the week.

You can get in touch with Precious by emailing her or stalking her on Instagram.
View all posts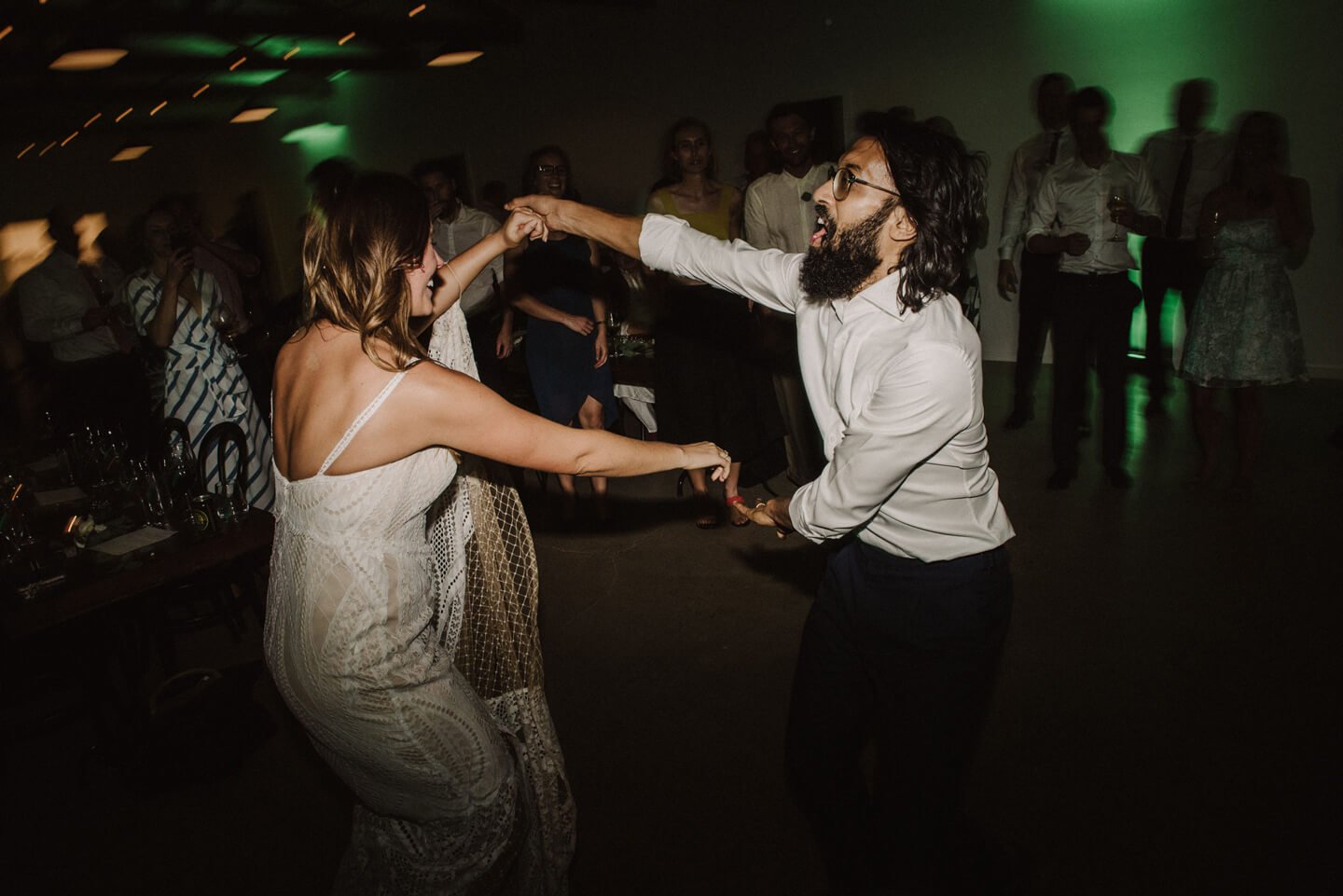 Book
a DJ
Like what you see? Get in touch to book DJ Eddy or Aleks for a banging dance floor!