6 fun tips for a non-traditional wedding
Categories
Wedding tips.
23 Sep, 2020
Our wedding clients are typically non-traditional types. When planning their weddings, they're most focused on throwing a great party!
In this blog, we cover six ways you can create a fun and unique celebration for your big day, free of the restrictions of wedding "traditions".
Make it a surprise
The fuss from friends and family in the lead up to your big day can be daunting for more carefree couples. If you want your wedding to be a relaxed affair, invite your guests to a fake engagement party and surprise them by getting married.
Or do what our clients Erin and Lee did – fake an elopement and invite guests to your wedding "party", then surprise them by getting hitched! Read more about their surprise wedding in our blog.
Marry now, party later
Another trend we're seeing is holding aa small ceremony just for family and very close friends, with a reception to follow the next day or even later on. If you don't love public speaking and don't like the idea of professing your love for each other in front of colleagues, take the nerves away by keeping the official side of things only for those closest to you.
By the time you get to your wedding reception, you'll be officially married and ready to party!
(Our clients Rose and Stefano, pictured above, did exactly this. Check out the epic photos of their fun Glasshaus Inside reception on photographer Lulu & Lime's blog).
Choose a cocktail format
We are increasingly seeing couples ditch the sit-down dinner in favour of a more relaxed cocktail party. What we love about the cocktail format is your day is less dictated by meal serving times, and the dance floor can start at any given moment!
You and your guests can also mingle much more freely, so you don't need to worry about not being able to catch up with everyone. What's not to love?
"It's the 21st century, it's YOUR day and it should be done your way."
Focus on music, food and booze
Our clients tell us all the time that the most important elements of their wedding are the music, food and booze. These three things create the ATMOSPHERE, and your guests will remember them for years to come.
Some people love planning an intricate wedding over months or years, but most don't! If you fall in the latter category, focus on choosing the right suppliers for the things that truly matter to you, instead of obsessing over small details that will be forgotten with time (how many times have you heard guests rave about the colour of the napkins at a wedding they've attended?).
Ditch the formalities
You don't need loads of formalities! Structure your timeline so it only includes key moments that you really want and communicate this to your venue and other suppliers.
Most of our clients opt out of formalities such as the bouquet toss. They also do away with "dance brackets" and instead kick off the dance floor for one big sesh after their first dance (if they're even having one!).
For extra tips, read our blog on nailing your reception run sheet for the best party.
Your day, your way
It's the 21st century, it's YOUR day and it should be done your way.
Don't succumb to pressure or be lead by others. As a couple, agree on what's important to you from the outset and plan accordingly. Look to unique, non-traditional weddings and suppliers to gather inspo (like those featured in Nouba wedding directory) and pull together a wedding you'll both love!
Looking for some kick-ass suppliers who'll help your vision come to life? Check out our recommended industry buds on our Friends page.
View all posts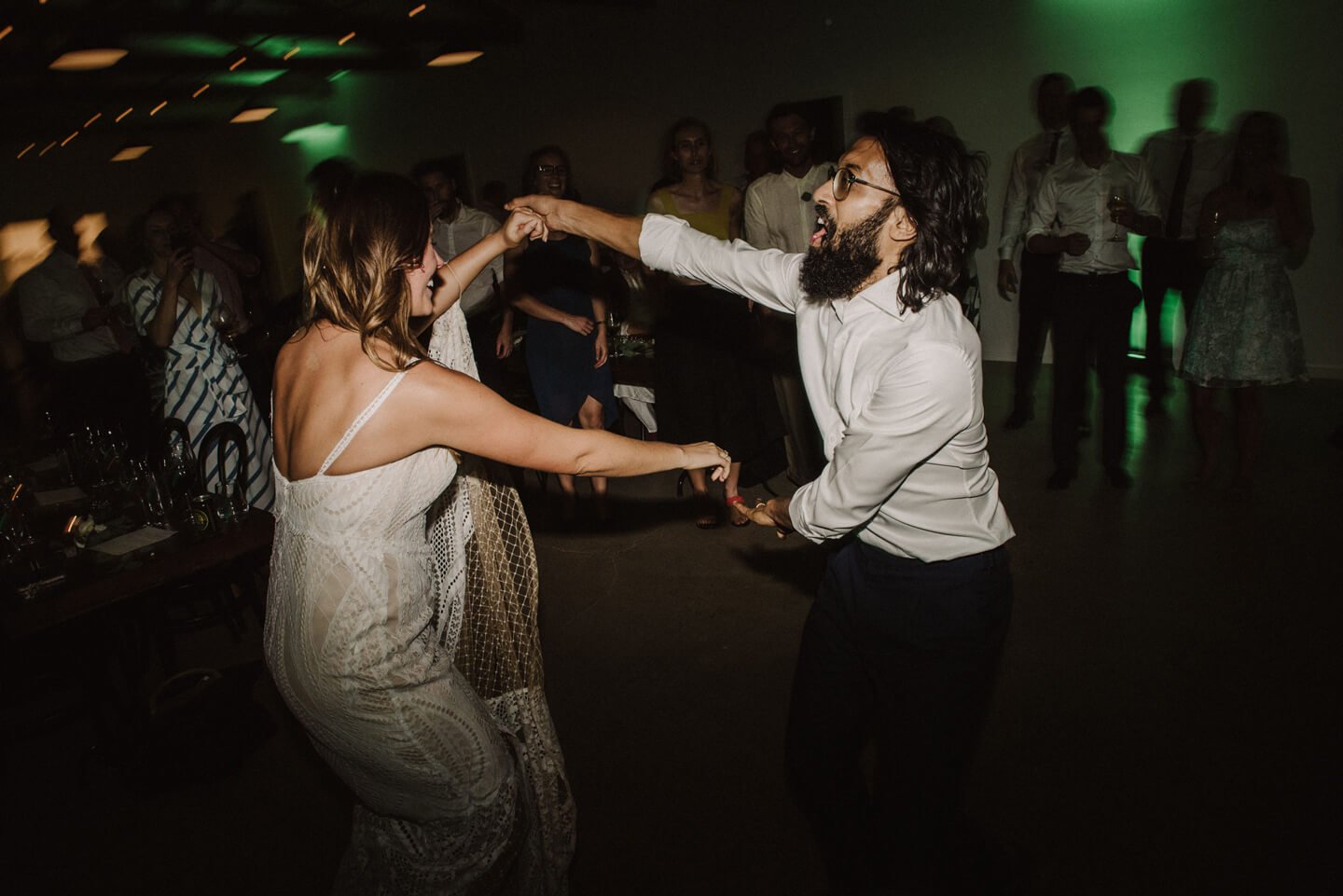 Book
a DJ
Like what you see? Get in touch to book DJ Eddy or Aleks for a banging dance floor!