Capture your loved ones' messages with our audio guest books!
Categories
Audio guest books.
Wedding tips.
Weddings.
04 May, 2023
We're jumping onto the super popular wedding trend overtaking the boring old guest books no one writes in. Introducing our cute audio guest books for weddings and special events!
These vintage looking rotary phones capture well wishes from your family and friends on the night of your event. What you end up with is hilarious and sentimental audio recordings from your favourite people on your favourite day – to keep forever!
How our audio guest books work
Our phones are currently available to clients who book our DJ services so contact your DJ – Eddy or Aleks – about locking one in for your date.
Here's how it all works:
As there are only two of us, we are only ever booked on two events total at a time so we have availability for all of our clients!
Add the guest book to your booking (choose from white, black or pastel pink) for $385 incl. GST (added to your final invoice).
In the week before your wedding or event, record a short voicemail greeting and email through to us. We'll load it into your phone so when your guests pick up the receiver, they'll hear your greeting and leave you a sentimental and/or drunk message of love and well wishes (or just fake order some Dominos – hey, it's happened!).
Your DJ (Eddy or Aleks) brings your phone to your wedding or event and sets it up so it's all good to go. We bring one back up phone too in case something happens and we need to quickly swap it out!
After your event, you'll receive an online link to all of your message recordings within 7 days!



What's the benefit of booking a phone with One More Song?
Great question!
There are loads of businesses offering these now, but if you're a booked client of ours, the benefit of booking a phone with us is one less supplier to deal with/pay AND no waiting around for Australia Post to deliver the phone. Your DJ brings it with you and even has a spare in case something happens!
Do I need to plug the phone in?
Nope! The battery is contained inside the phone and will be ready with more than enough charge! We do, however, bring an external battery you can plug into in the event it goes flat for some reason. You can never be too prepared!
Where should I put the phone?
Another excellent question (you're on fire!). Have a chat to your venue contact about the best spot. We recommend somewhere central (not hidden away) but far enough from the DJ or venue's speakers so it's not too loud.
Examples are on the bar, on a wine barrel or cocktail table, next to your wishing well or next to your photo booth props!
Style with some flowers or fun decorations like little disco balls! Each phone comes with a cute instructional sign too.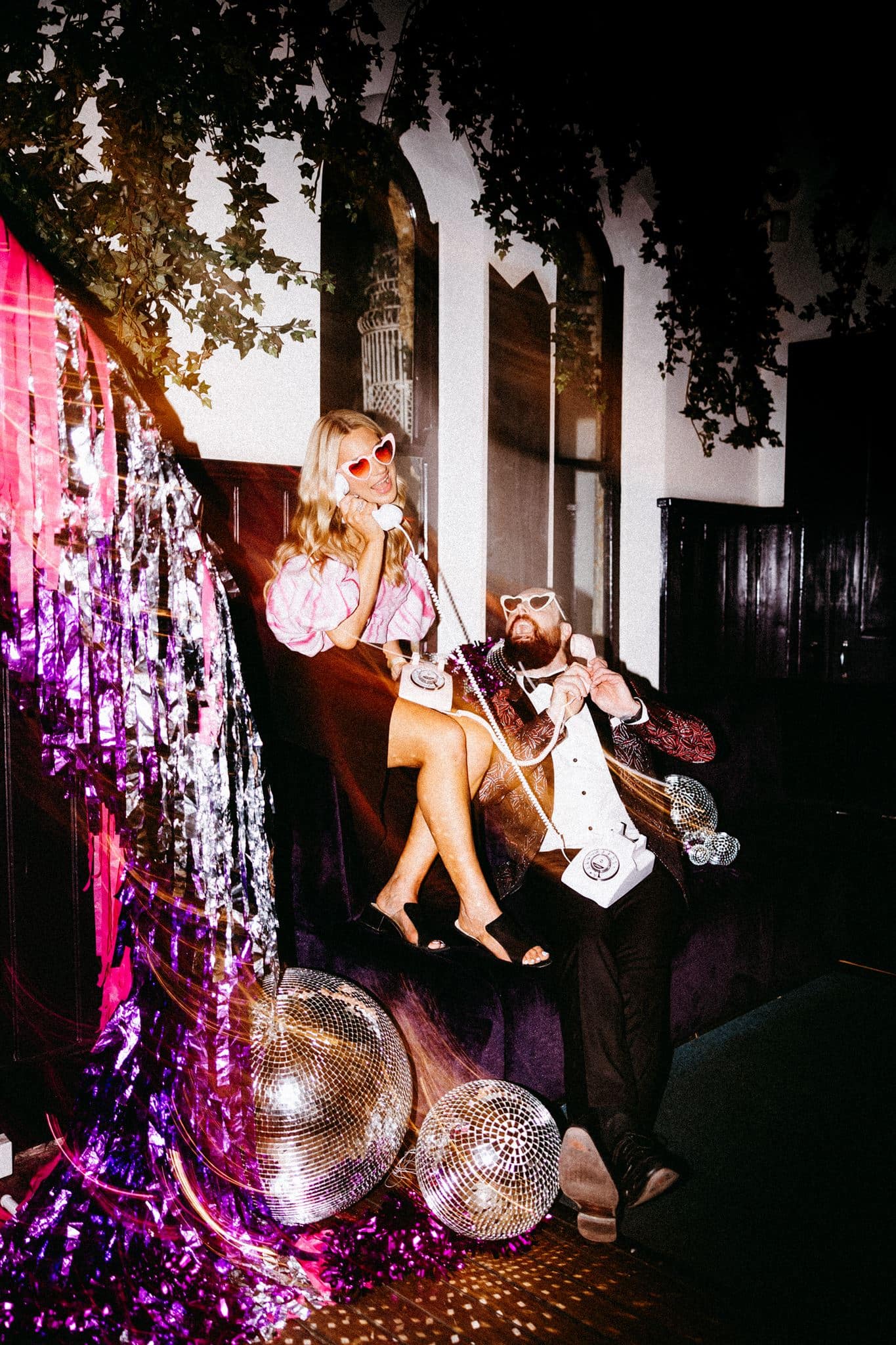 I want one for my wedding!
Easy then – let us know you're keen. We'll add it to your booking and update your final invoice!
Photo credits: Maegan Brown Moments.
View all posts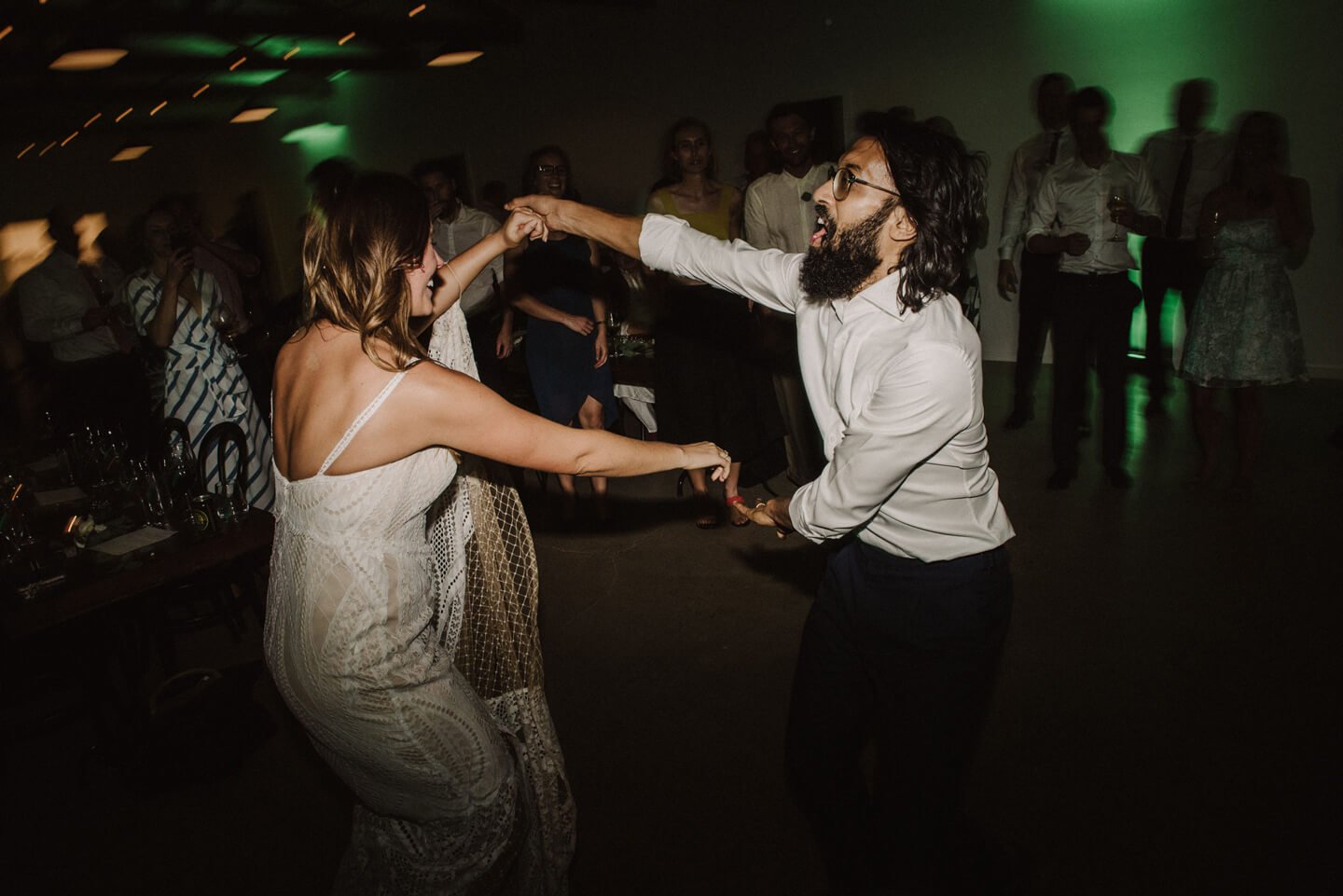 Book
a DJ
Like what you see? Get in touch to book DJ Eddy or Aleks for a banging dance floor!