Community over competition in the wedding industry!
Categories
Podcast.
Wedding suppliers.
Wedding tips.
Weddings.
20 Apr, 2023
On episode 18 of season 3 of our wedding podcast, Project Engaged, we chat to a trio of Victorian based celebrants who are leading the way in the wedding community! We were so excited to be joined on the podcast by not one, but THREE industry legends: Megan Watson, Matt Finch and Zena Lythgo.
We chat to Megan, Matt and Zena about changes to the wedding industry over the last few years, how the concept of CoC (Community over competition) started and why couples benefit from positive relationships between wedding vendors. We also share some hot tips and trend predictions for weddings and recount the fun and mayhem that is the annual CoC party!
Listen to the podcast
You can listen to the episode below, on Apple Podcasts, Spotify or on your fave podcast app (don't forget to subscribe to be notified of new episodes!).
Wedding vendors: Come to the 2023 CoC party!
If you're a wedding vendor, tickets are still available for this year's party on Tuesday 6 June. Visit the Try Booking event web page to get yours!
Zena, Megan and Matt – our trusty party leaders!
Photo credits: Chris Walter Photography.
Looking for our wedding vendor recommendations? Check out who we've built "friendor" relationships with on our Friends page!
View all posts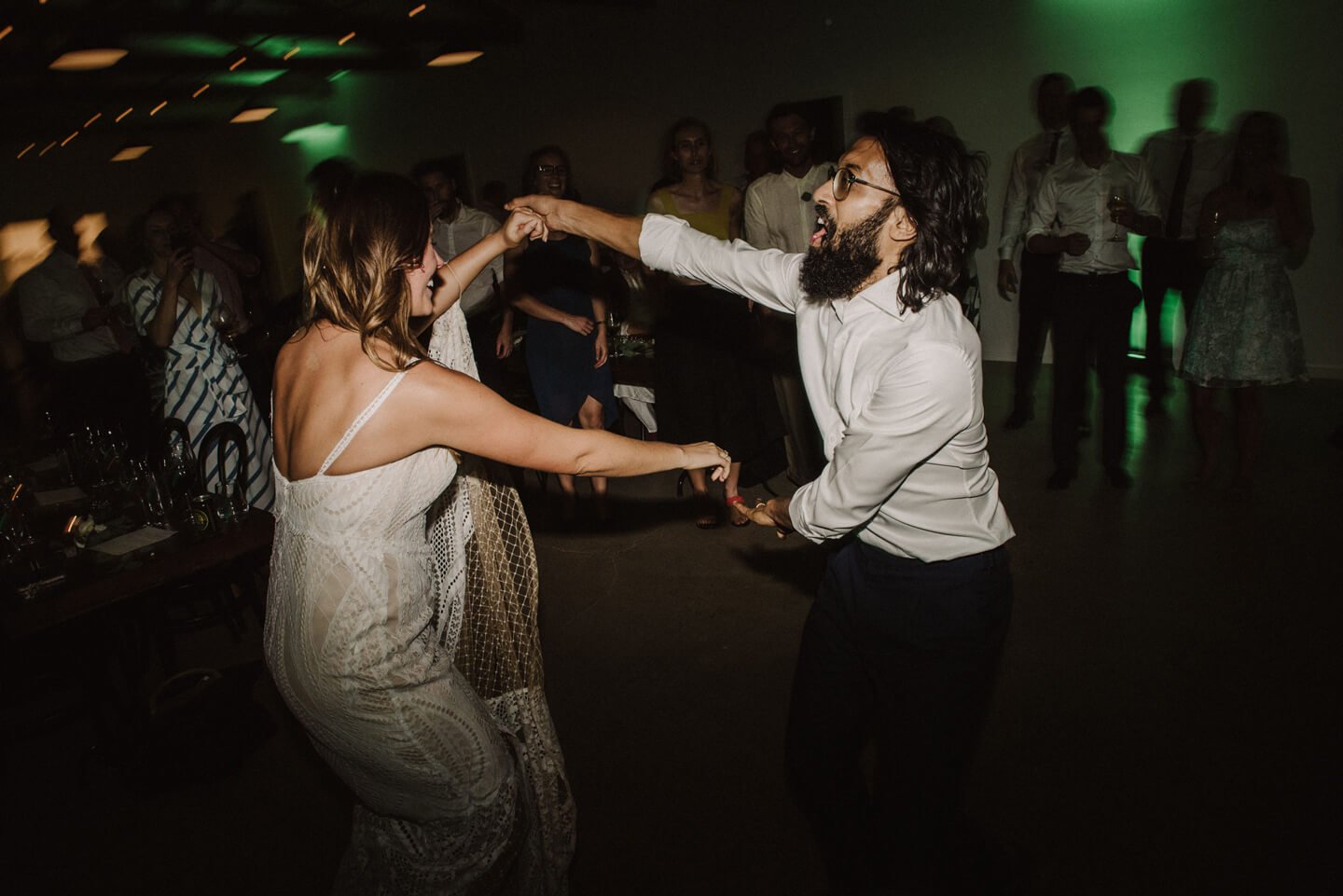 Book
a DJ
Like what you see? Get in touch to book DJ Eddy or Aleks for a banging dance floor!