DJ Eddy Mac on why we focus on weddings
Categories
About us.
31 Jul, 2020
After over a decade of DJing experience in Melbourne and beyond, DJ Eddy Mac tells us in his own words why One More Song has chosen to specialise in providing DJs and musicians for weddings specifically.
Weddings are the best parties!
Who hasn't been to a wedding and had a blast? You're watered, you're fed and get to hang out with your family and friends. You get to let loose in an environment where you're surrounded by your loved ones.
As a wedding DJ, you get to soak up this celebratory atmosphere every weekend!
You can play all types of music
You're not limited to a certain genre – you're able to choose the best songs throughout the ages to get people up and dancing. All weddings are different and no two dance floors are the same.
Being an open format DJ gives you the flexibility to play to different audiences. Creatively, this is really satisfying, and pushes you to improve as a DJ.
It's challenging, but really rewarding
DJing at a wedding is nothing like playing background tunes at a bar or filling in between the action at a sporting event.
I've played at all types of events from the spring races to day time corporate functions. Although playing at a wedding is a lot more pressure, the payoff is huge.
You are instrumental in helping to create lasting memories on one of the most important days of a couple's life. There is no better feeling than having nailed a wedding brief and making your clients' day!
You build long-lasting relationships
Because you are involved in such a special event, you build relationships with clients and other wedding suppliers that last beyond the day itself. I often keep in touch with past clients. We are often referred work by past clients and it's always such a joy to bump into them at the wedding of a family or friend.
We also love getting to know other wedding vendors and it's always a lot of fun to work alongside our friends in the industry.
Photo credit: Madeline Kate
View all posts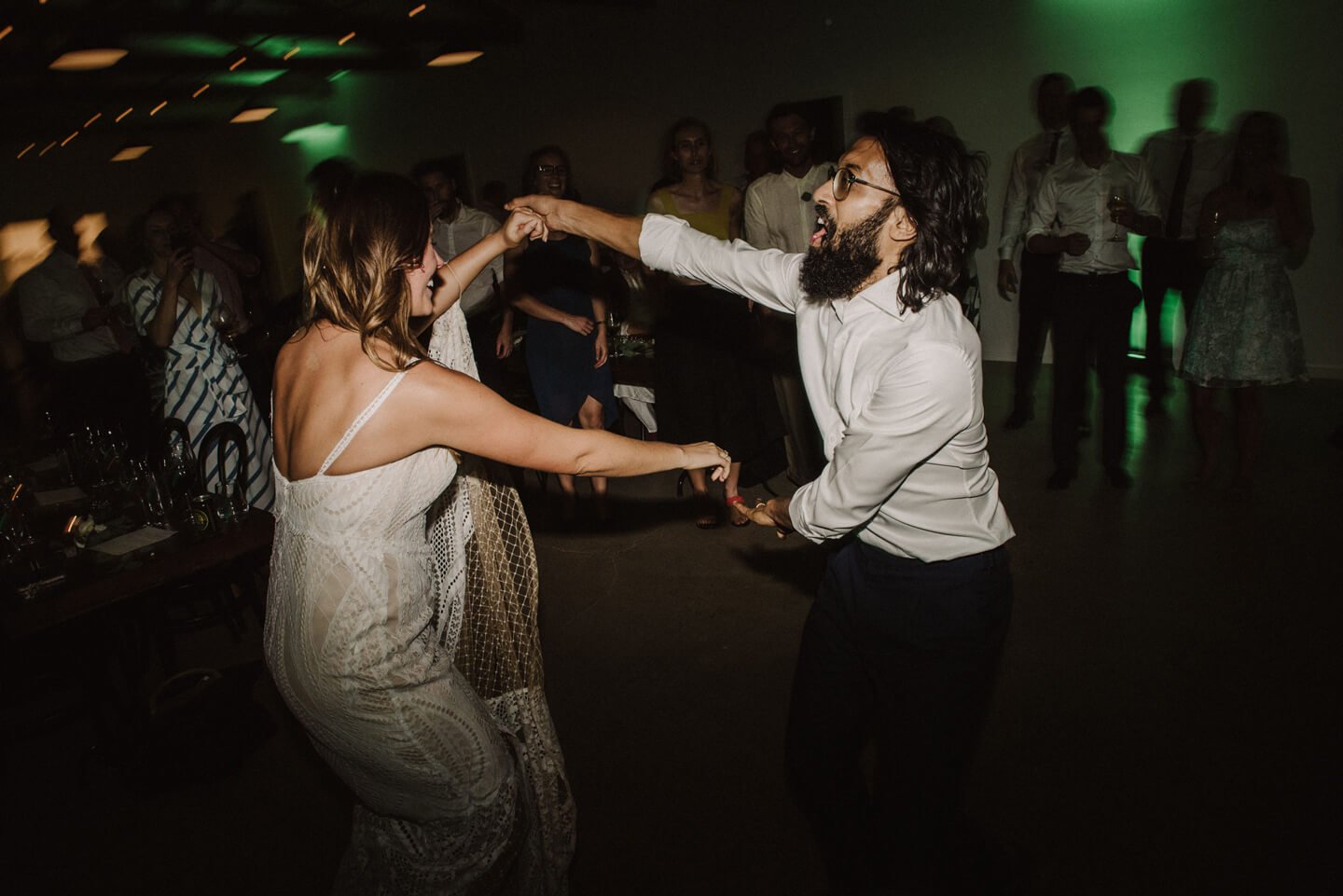 Book
a DJ
Like what you see? Get in touch to book DJ Eddy or Aleks for a banging dance floor!