Enter your 2021 wedding reception with a bang!
Categories
Music tips.
12 Apr, 2021
Wedding party entrances are a super fun and energetic part of a wedding reception. You can have a blast with the music selection for this moment! Some couples choose a single song for the entire wedding party and others will choose separate songs for each couple or group who's welcomed.
Your DJ will work alongside your MC for each announcement and bring plenty of energy to the floor with upbeat, lively and fun tunes your guests can really get behind! We recommend cueing the entrance song(s) to the most energetic or recognisable part of each for maximum effect!
Here are some awesome wedding party entrance song ideas that we've seen from our clients' real weddings in 2021 (in no particular order):
Go Bang – Pnau
The Business – Tiesto
Touch The Sky – Kanye West
World Of Our Love – Client Liaison
September – Earth, Wind & Fire
This Is How We Do It – Montell Jordan
Wannabe – Spice Girls
The Edge Of Glory – Lady Gaga
Candy Shop – 50 Cent
You're The First, The Last, My Everything – Barry White.
Listen on Spotify
Check out these tunes on our Spotify playlist.
Looking for a wedding DJ who can ensure your wedding party enters with a bang? Get in touch for availability for your date!
Photo credit: Michael Briggs
View all posts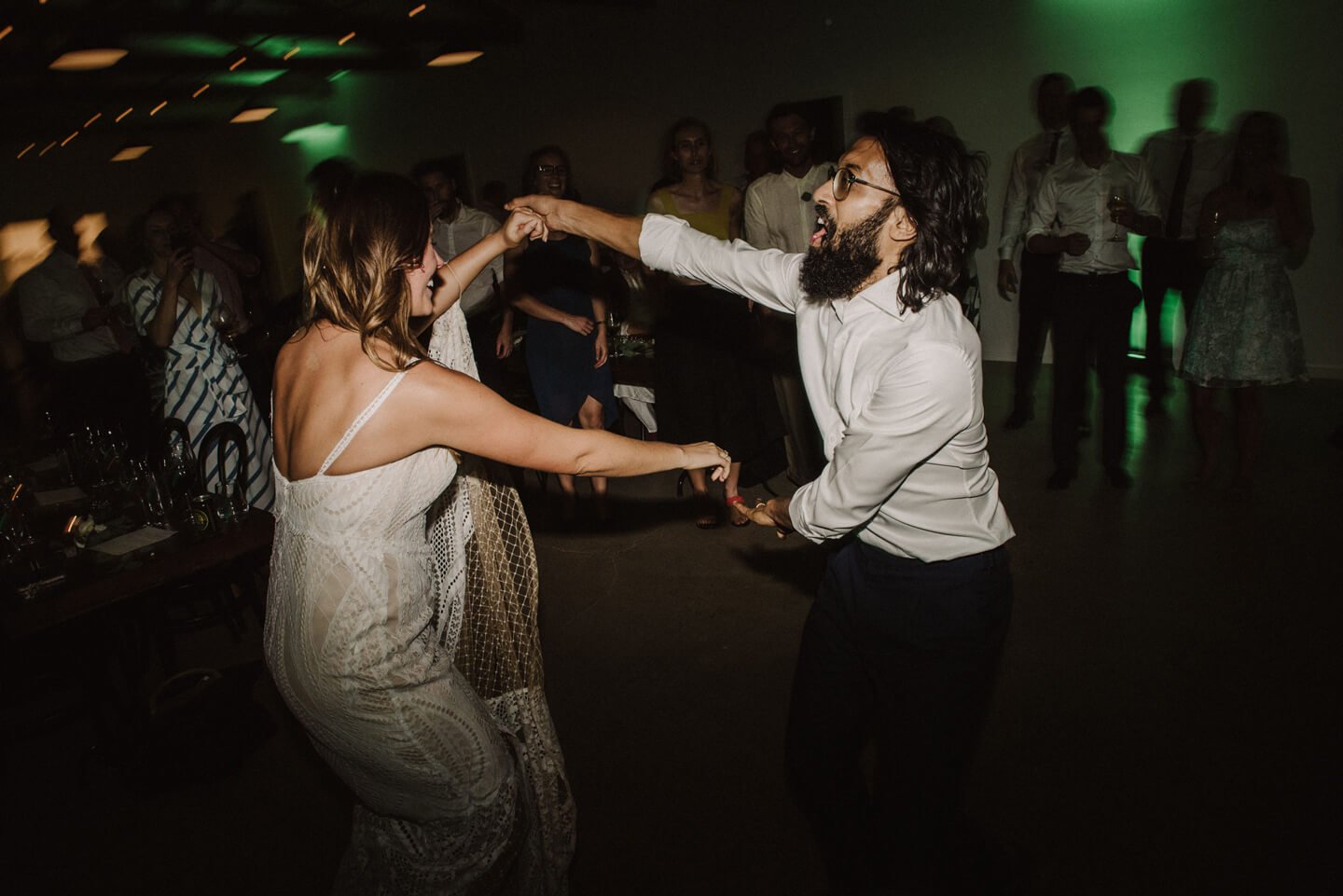 Book
a DJ
Like what you see? Get in touch to book DJ Eddy or Aleks for a banging dance floor!