Getting the sound right at your event
Categories
Music tips.
22 Oct, 2018
Picking great entertainers and tunes are important ingredients for a successful event. But what if the sound quality isn't great or your selected venue has noise restrictions? Although a good entertainment agency will liaise with your event venue to confirm sound requirements and organise all necessary equipment, it's worthwhile understanding the basics of sound when you're planning your event. In this blog post, One More Song's go-to sound guru, Enrico, provides some tips on what to consider for your next special event!
In what ways does choice of venue impact the sound for an event?
No two venues are the same, and this can definitely be said in regards to sound. Venues vary substantially with the quality of their in-house system, which is an installed sound system usually mounted in the roof that can used for music and speeches. Some venues have excellent sound systems in place, while others may not provide any system at all. I would recommend having this discussion with your venue manager as having no system means your entertainment provider needs to supply top notch sound equipment.
What needs to be considered if – as well as music – there are speeches?
A lot of attention goes into the selection of the right musicians and music at an event, which can leave the importance of speeches being overlooked. This is where the quality of the audio system is really put to work. Without an excellent system in place, guests won't be able to clearly hear intimate and significant speeches made by close friends, family and colleagues. I would flag this as a good topic to discuss with both the venue and your entertainment provider to ensure you have a good system in place! For speeches in larger spaces, this may mean providing additional speakers in the room.
How can future brides and grooms/ party planners deal with noise restrictions at their chosen venue?
Unfortunately, noise restrictions are usually set in stone. As venues risk the loss of their license for sound restriction breaches, it is really important to ask the difficult questions when looking into a venue. There are many great spaces in and around Melbourne – rooftops and outdoor spaces are regularly prone to restrictions and cut off times, so I would advise you ask the venue manager to explain these restrictions and times to ensure you get the best out of your entertainment on the night!
There are some options available such as bringing your dance floor inside (while still using outdoors as a break out space) or a more inventive solution would be to turn the dance floor into a silent disco for the last hour or so (an option that is growing in popularity in Melbourne venues due to increasing noise restrictions). Of course, you could always opt for a venue outside of densely populated areas where noise restrictions are more likely – for example, Victoria has many beautiful wineries less than an hour's drive from Melbourne's CBD.
How do sound requirements change for a high number of guests and larger spaces?
As the guest list climbs, so does the size of the sound system. In many cases, this requires additional speakers and sub-woofers (for over 150 guests) with cabling to interconnect the system, which in turn can impact the cost of set up and pack down. This can also be the case when utilising several spaces at the one venue – for example, the ceremony outside, canapés in the lobby and the reception inside. It is important to work with an entertainment provider who will communicate with the venue on your behalf so that they can ensure the right sized sound system is installed at your event in every space required.
One More Song provides standard sound/PA equipment including set up/pack down and a wireless microphone, and will liaise with your venue to discuss additional sound requirements.
View all posts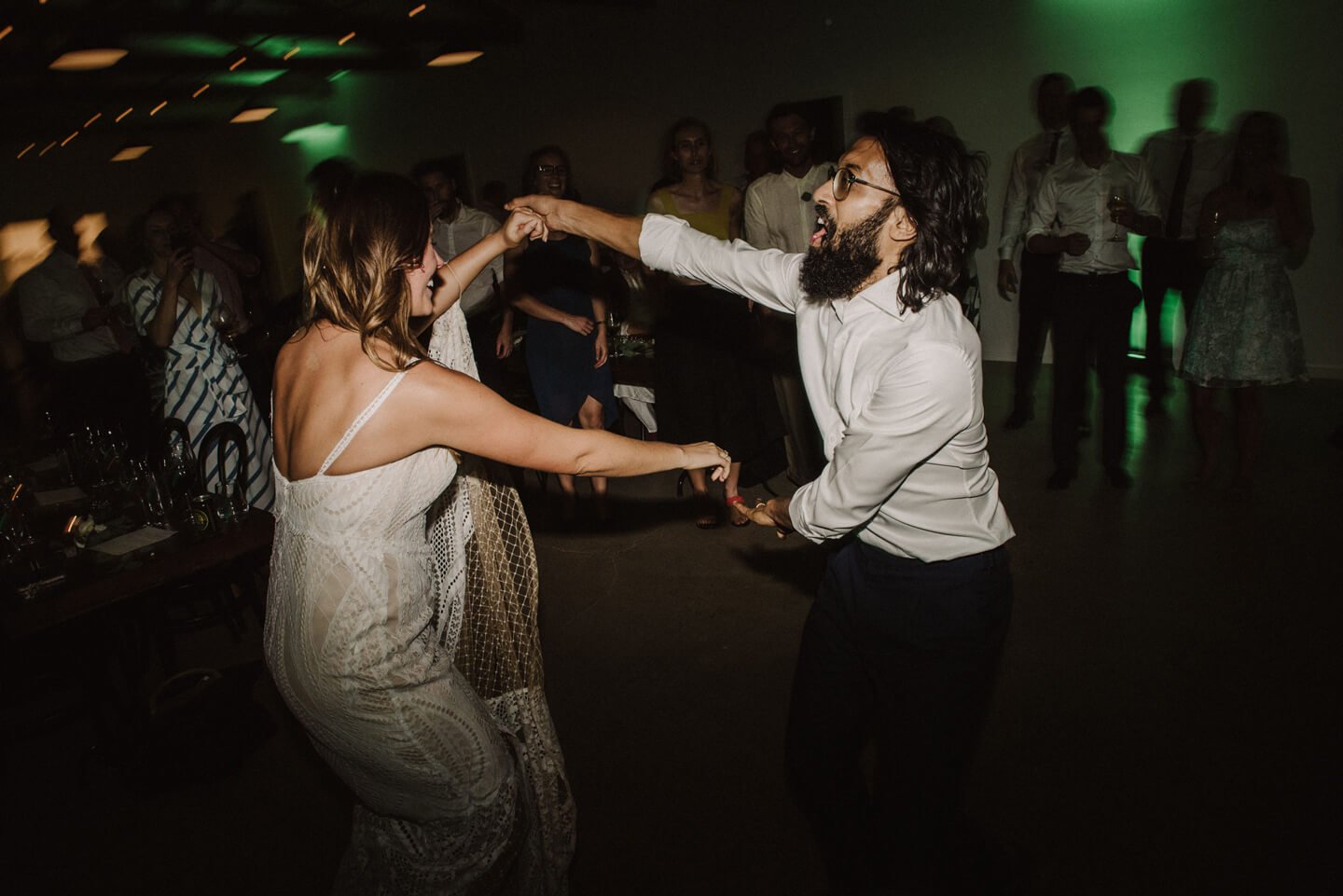 Book
a DJ
Like what you see? Get in touch to book DJ Eddy or Aleks for a banging dance floor!