How do I choose music for my wedding? 🤔
Categories
Music tips.
07 Oct, 2020
There are some easy sources of inspiration to help you out when thinking about music for your wedding. In this blog we discuss some simple ways to get going with your music brief. We also answer this in the video below.
Google it!
Simply Googling the top 100 songs of different decades is a really easy way to pull together some popular tunes that will get everybody dancing. Hint – it's also a really fun exercise over a bottle of wine on a Friday night in. 🙂
Stream some inspiration
Spotify and Apple Music will be your friends when you're looking for some music inspo for your wedding. You can create playlists with some ideas and share it with your DJ in the lead up to the big day. We have our own Spotify account with some helpful playlists you can check out too! (If you're a little more old school, nothing beats a written list either!).
Invite your guests to the party
Why not ask your friends and family for some help? By asking guests to choose one or two songs when they RSVP to your wedding invite, you'll get a great list of crowd pleasers. Any song on this list that isn't your vibe doesn't have to make its way to your DJ either…
Trust in the DJ
And finally, make sure you pick a wedding DJ who is experienced in playing at weddings and can provide guidance on all things music related! Get in touch with us when you're ready to chat – we love talking tunes!
Check out all of our FAQ videos on Vimeo.
Photo credit: Beck Rocchi
View all posts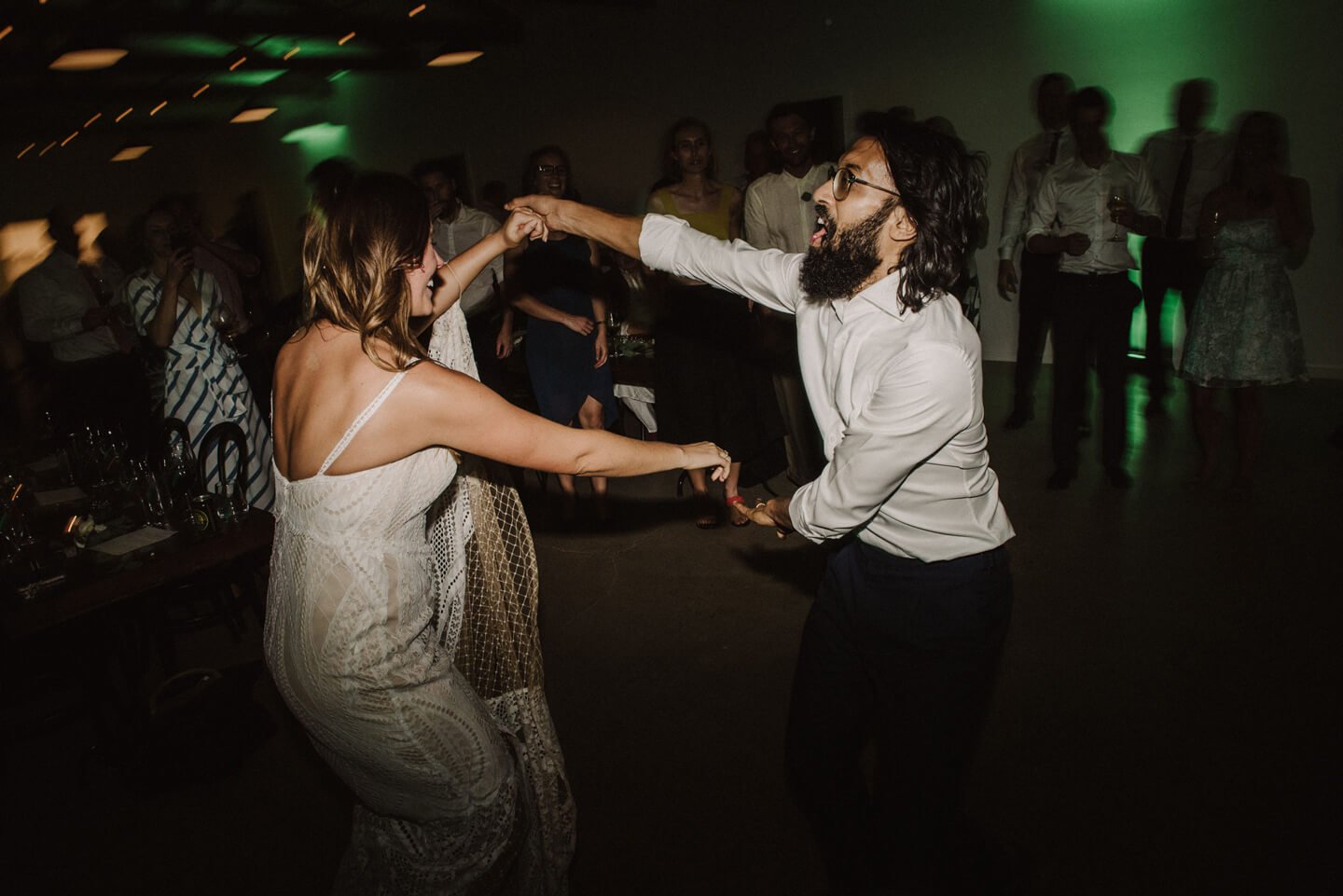 Book
a DJ
Like what you see? Get in touch to book DJ Eddy or Aleks for a banging dance floor!