How is One More Song different?
Categories
About us.
23 Jun, 2020
Choosing wedding suppliers can be super daunting. Couples often pick a venue, photographer and caterer first. Why? Well, you can physically visit the venue, you can see the photographer's pics and you can actually taste the food of your shortlisted caterers.
When it comes to music though, how do you choose?
In this blog, we explain how One More Song is different, so you can decide if we're a good fit for your love party!
Why choose a One More Song DJ?
Our DJs are vibrant, stylish, FUN and play tasteful music tailored to the crowd. Rather than work with DJs who play background music at bars or sporting events, we've hand-picked DJs who regularly rock weddings and have done so for years.
We (business owners Eddy and Aleks Mac) are DJs ourselves and involved in every aspect of the business. There are no desk based "entertainment managers" here!
If we're not personally playing at your wedding, we handpick one of our rockstar DJs. Oh, and after working closely with you in the lead up, we give them a KILLER brief so you can rest assured your DJ is all over it!
Importantly, there are no pre-prepared playlists, only live mixing and tune-picking based on your brief and the vibe on the night. That's what you're paying for, after all! Otherwise, you may as well slap on a Spotify playlist and save yourself the money!
That all sounds great, but where's your proof?
We know that us wedding DJs have more to prove than other wedding vendors, so we've created loads of resources to help you decide if we're right for you. These include our:
We hope that helps. If you like what you see, book in a call/meeting with us here!
View all posts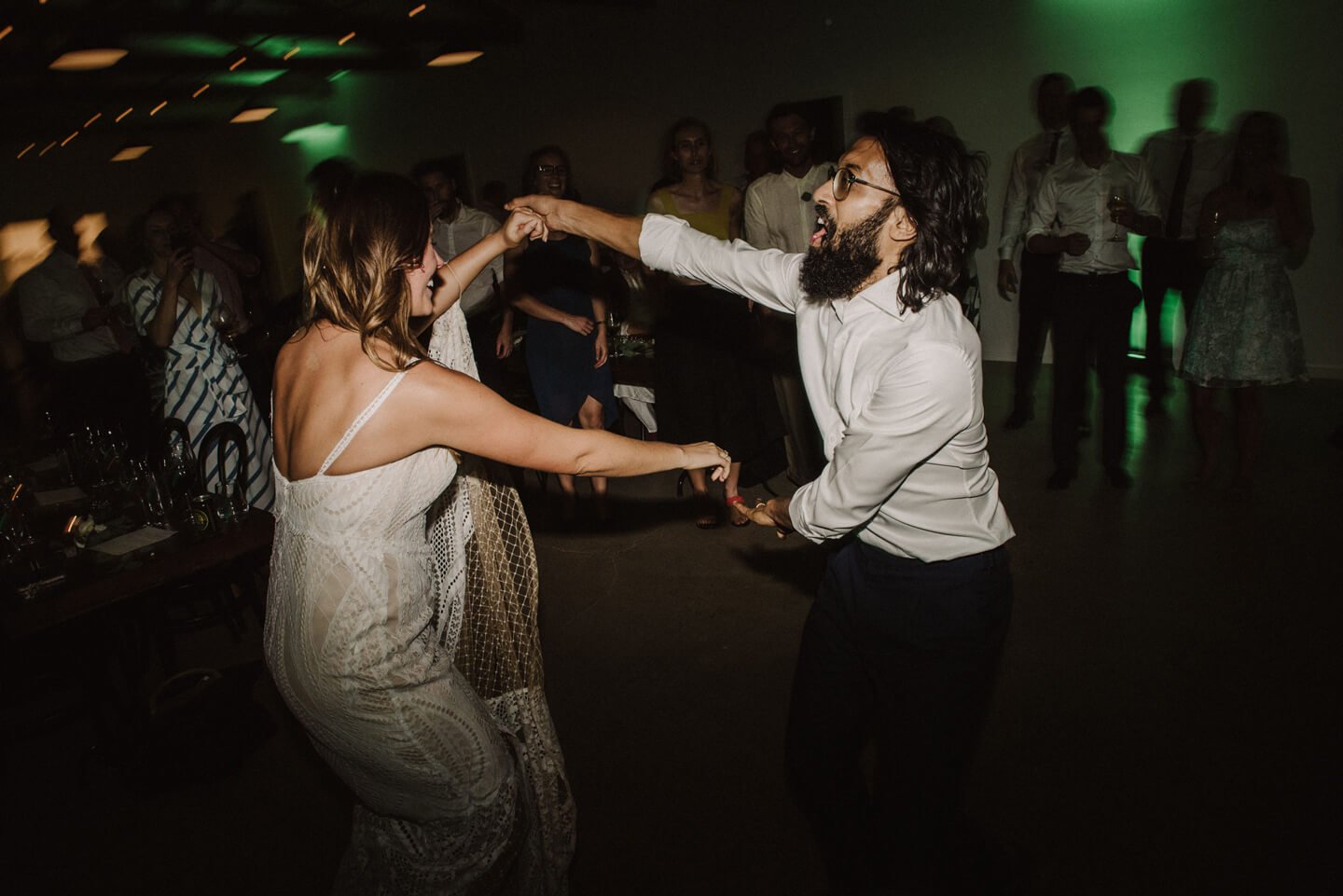 Book
a DJ
Like what you see? Get in touch to book one of our DJs for a banging dance floor.