How our DJ audio set ups work
Categories
Wedding tips.
13 Dec, 2020
We often get asked about what equipment our DJs use and when they'll set up for a wedding. The answer will depend on the venue, timings and the types of set ups that are required. In this blog we run through answers to some of these commonly asked queries!
What sound equipment will my DJ have?
All of our sound and DJ equipment is from quality, high end brands. For most weddings, our DJs will have the following equipment:
2 x active powered speakers
Sleek black DJ booth and decks
Wireless mic (with spare corded mic).
Do you set up before my wedding?
We work directly with the venue to arrange a time when we can arrive, set up and sound check. This generally happens well before any feet start shuffling on the d-floor.
We also work with a sound technician that bounces around Melbourne and Victoria to set up our weddings for us during the day. This gives our DJs the opportunity to spend more time on the music brief and come in nice and rested and ready to rock.
On rare occasions we may need to set a DJ up after guest arrival. This could be during a reset of a room after a ceremony, for instance – and we do so with ninja stealth!

What if I have my ceremony and reception in two different places?
We can cater for ceremony set ups too! This often involves smaller speakers and a wireless microphone for a celebrant if needed. We use battery operated speakers for outside ceremonies that may not have access to power. We can also source a small generator if necessary for powering an outdoor set up.
If my celebrant has their own speaker, can you use this to play music for my ceremony?
Generally it's possible to use a celebrant's speaker and run the music this way. We recommend a physical cable into the speaker as blue tooth is not a reliable technology and the connection may drop! Our DJs are mindful to tuck themselves well out of the way of those glorious photo opps during ceremony, too!
What if the venue has their own speaker system?
Some venues in Melbourne (such as Glasshaus Inside and Rupert on Rupert) require DJs to plug right into their in-house systems. This is a breeze for our DJs and will more than cut set up time in half! Venues with their own speaker systems generally have their own wireless mic for speeches too. Regardless, our DJs will always bring a spare mic!
What if my wedding reception is in a marquee?
Marquees make for a fantastic party, but they typically require extra sound equipment due to their dimensions and size. We highly recommend including an additional speaker down one other end of a marquee to ensure that when it comes to speeches, nothing gets missed! We can control the volume of that speaker, so when it comes to dance floor, can turn it down for those who need a disco break!
As marquees are often larger, open spaces, we also recommend a sub woofer speaker to pad the sound out and – of course – add more bass to the party! Why not also add in our party lights, which add colour, warmth and energy to marquee set ups!
Dan Brannan
If my wedding has a couple of spaces, can you set up sound in both?
Venues like The Prince have a lovely outside deck where guests love to mingle. We can set up one of our battery operated speakers with a curated playlist on an iPod so that vibes are going out to those guests too! This can all happen while our DJ is playing inside.
If you are currently planning your wedding and want to know more about how to fill it with the music you love, get in touch!
Photo credit: Katie Harmsworth
View all posts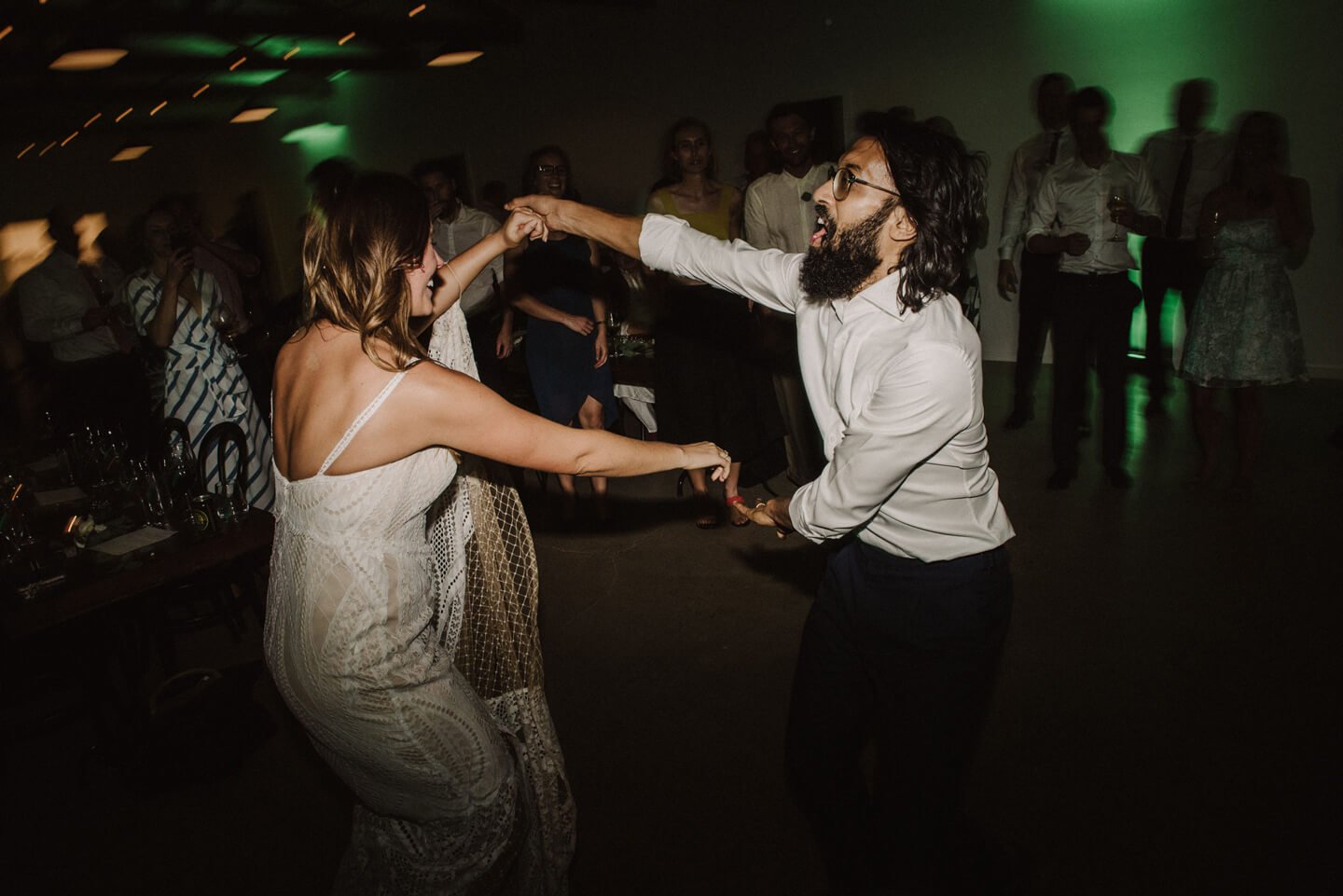 Book
a DJ
Like what you see? Get in touch to book DJ Eddy or Aleks for a banging dance floor!