How to incorporate cultural music into your big day
Categories
Music tips.
01 Dec, 2020
Living in a wonderfully multi-cultural country like Australia means we are always exposed to different cultures, and weddings are no exception! We often get asked by couples how they can incorporate some traditional music from their family's motherland, yet still keep the dance floor pumping for all guests. Read on for the advice we give them!
Don't overlook background music
A great way to keep Nonna happy is to pick some traditional tunes that can be played during dinner. It's not just about the dance floor. The music sets the scene for the entire day and night. Provide your DJ with four or five tunes that can be scattered throughout the earlier parts of your reception. Nonna will love you for it!
For dance floor, keep it upbeat
Whether it's English, Italian, Greek or Croatian music, dance floor tunes at a wedding must be upbeat. A good DJ will take your list of cultural tunes and select the right part of your reception for each. Traditional or not, avoid ballads for the dance floor part of the night. It will put everyone off and destroy the vibe!
Choose recognisable songs
Traditional dances like the Zorba and the Kolo always work with ALL guests. Everyone knows them and can easily join in – which is loads of fun – so don't be afraid to bust these out during dance floor!
Mix things up
When we play culturally diverse weddings, we'll often spin mini "sets" of cultural songs so that family members can enjoy a few songs at a time, but the dance floor doesn't get too overwhelmed with the same type of music. No matter what genre our DJs play, we always mix it up to keep all guests happy and dancing.
If you're having a traditional band, hire a DJ too
We've played tons of weddings alongside traditional bands. Communication and a detailed run sheet is key. Having a DJ play with a traditional band is fun and totally achievable. A great DJ will work closely with you and your band to make sure the transitions are seamless and the party doesn't stop!
Need more tips? Check out our blog on how to choose music for your wedding.
Photo credit: APL Photography.
View all posts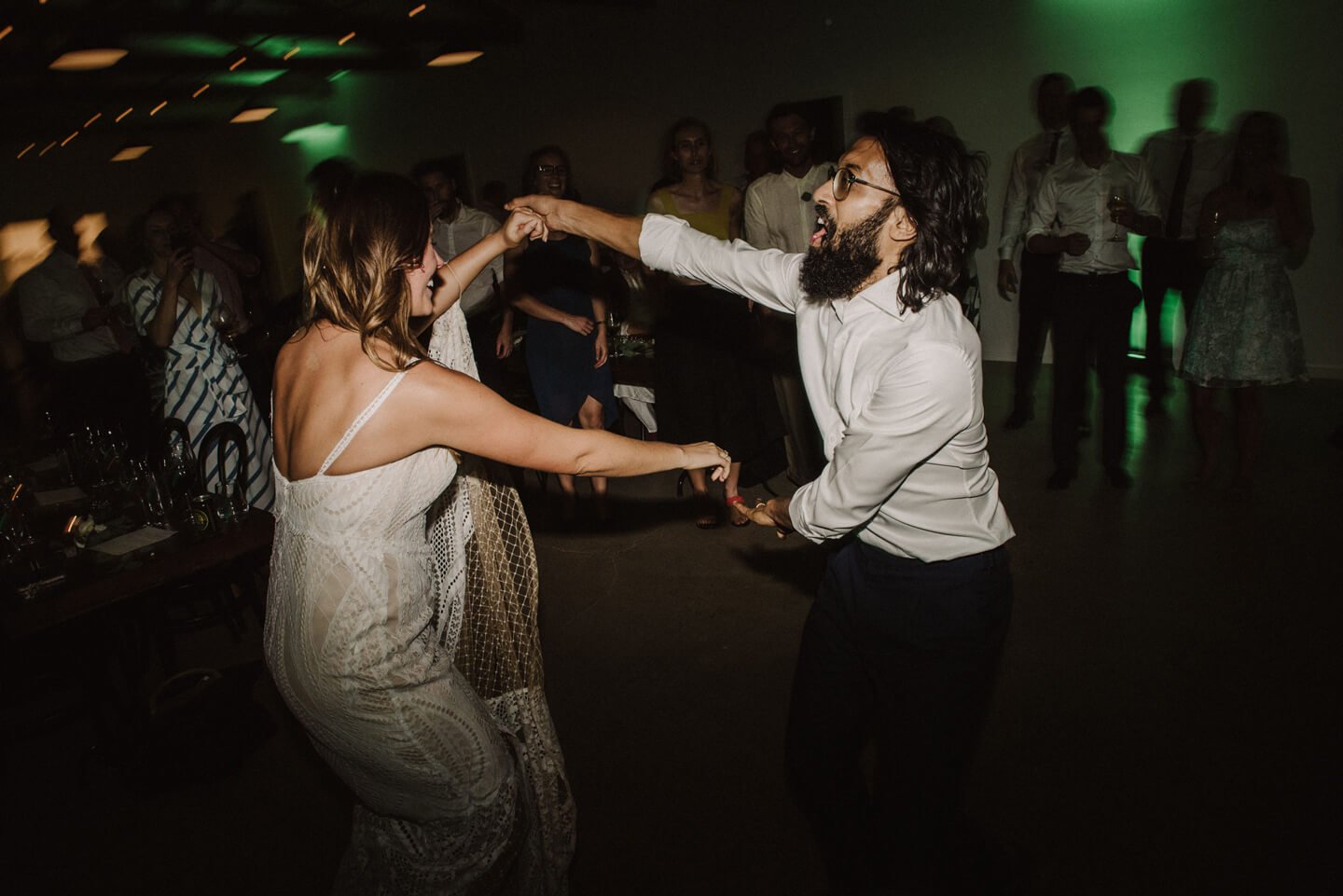 Book
a DJ
Like what you see? Get in touch to book DJ Eddy or Aleks for a banging dance floor!