Nikki McCrone: How to inject fun into your wedding photography
Categories
Podcast.
Wedding suppliers.
Wedding tips.
25 Nov, 2022
On Episode 5 of our wedding planning podcast, Project Engaged, we chat to the one and only Nikki McCrone, Melbourne wedding photographer extraordinaire!
Nikki in her own clients' words!
We absolutely love working with Nikki and there's no better way to describe Nikki than to pull out some quotes from her Google reviews:
"It's okay, you can stop looking for your wedding photographer, because Nikki is THE ONE. Nikki was not just a photographer to us – in fact, we want to adopt her so we can have her infectious energy and enthusiasm with us always. We will now be hiring her for all future life events that require a photographer."
"We received the wedding photos a week before the proposed delivery date, and cried with joy at how beautiful they are, and how they so perfectly captured the beauty and atmosphere of the day!" 
"If you are considering Nikki McCrone as your photographer, if these wonderful Google reviews or a quick stalk of her Instagram doesn't convince you….then all it will take is your first phone call with her and you will be well and truly sold. Nikki is the absolute dream."
Listen to our interview with Nikki McCrone (and her dog, Molly)
On this episode, we chat to Nikki about wedding trends we're seeing this year (hint: shorter lead times!), how couples can find a photographer that fits their vibe, what to consider when picking a venue and some tips to inject fun into your wedding photography!
You can hear her cute poochie Molly throughout the ep – clearly she didn't want to miss out on the action!
Hit Nikki up for your wedding photos!
You can get in touch with Nikki on her website and check her out on her Instagram account!
Have Nikki booked as your photographer and want a DJ who will have a bloody fun time working with her? Check if we're available by inquiring via our Book a DJ page!
View all posts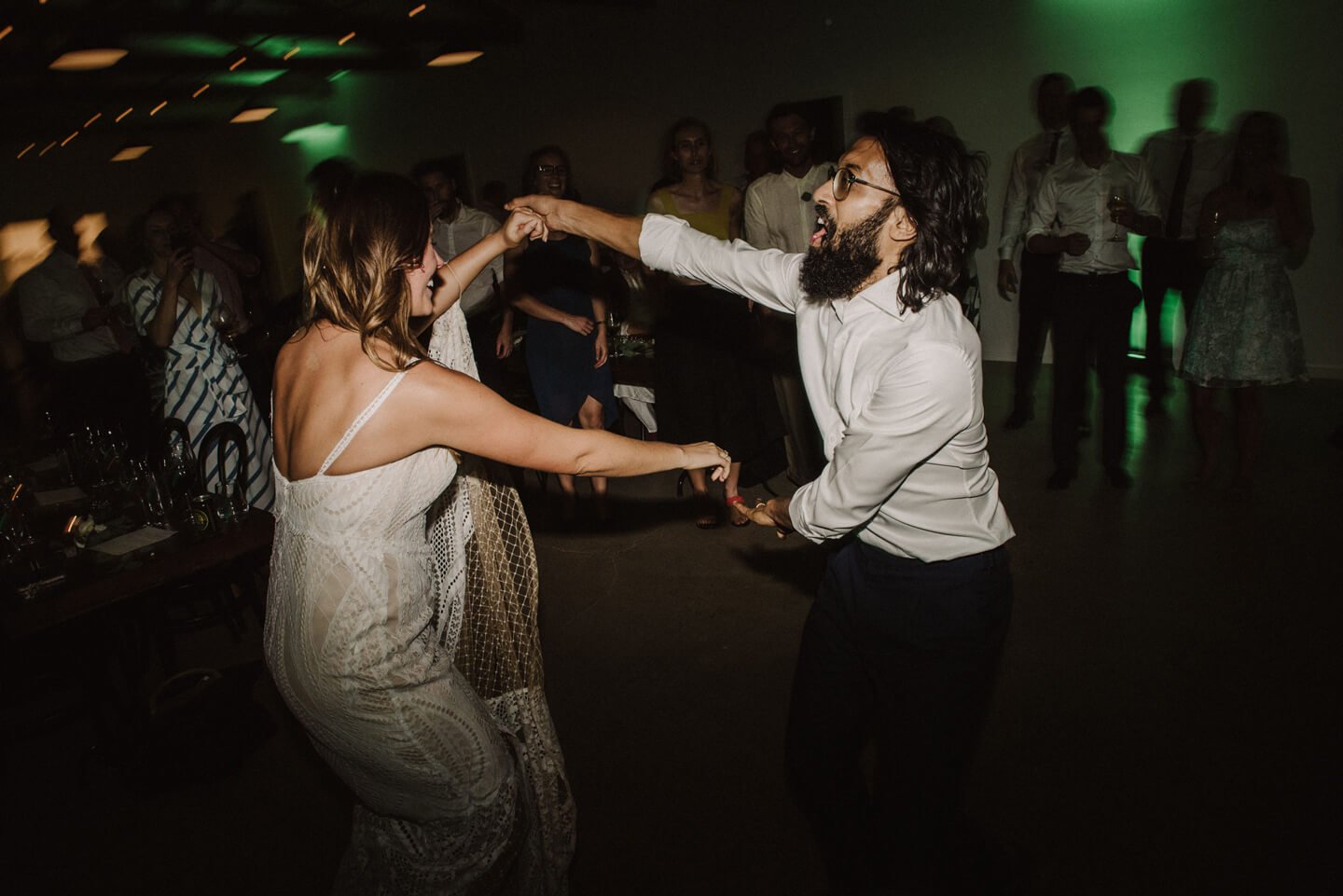 Book
a DJ
Like what you see? Get in touch to book DJ Eddy or Aleks for a banging dance floor!