Live wedding set recordings by DJ Aleks Mac!
Categories
Music tips.
Real weddings.
26 May, 2022
Did you know you can listen to some of our REAL wedding sets as they were played on the night? DJ Aleks Mac has uploaded a few different sets on her Mixcloud. Check them out below!
90s hip hop, soul, jazz, funk & disco – Ultra cool wedding background mix
This is a live recording of the background set Aleks played at Tash and Chayse's wedding at Jayden Ong Winery & Cellar Bar in Yarra Valley, Victoria (Australia) in Dec 2021. It's an ultra cool mix of 90s hip hop, jazz, soul, funk and disco! No wedding cliches here! It features artists such as Frank Ocean, A Tribe Called Quest, George Benson and Marvin Gaye.
(Note: As this was a live recording, there may be a couple of imperfections as announcements, etc, had to be removed).
Listen on Mixcloud
Latin, RnB, Hip hop wedding mix
Starting with their EPIC first dance song (a trap remix of Nina Simone's Feeling Good) is Kait and Dharsh's wedding dance floor set! It features lots of latin, RnB, hip hop, some 90s and classic wedding tunes (hello, Valerie!).
Kait and Dharsh got married at the gorgeous Rupert on Rupert in Collingwood in Melbourne, Australia in Nov 2021. It features artists such as Pitbull, Kanye West, Timbaland and The Weeknd.
Listen on Mixcloud
House, EDM, 90s dance & funky edits – Bangin' wedding set!
Banger after banger! This is a recording of the post-ceremony set (warm up background + dance floor) Aleks played at Jane and Andrew's cocktail wedding in Northcote in January 2022.
The couple wanted a party vibe from the beginning and loved their classic house, 90s, cool edits (lots of Purple Disco Machine, Kygo and Late Nite Tuff Guy!) and EDM bangers (David Guetta, Calvin Harris, Avicii and PNAU).
Aleks burnt many calories playing this one – it was so much fun playing some of her personal favourite tunes!
Listen on Mixcloud
A diverse mix of fun tunes from 80s singalongs to 90s dance tunes!
This wedding was so much fun! This live recording covers Aleks' entire dance floor set (from first dance through to final song) at from Kelsey and Brendan's wedding at Emu Bottom Homestead. It's got such a great mix of everything from 80s singalongs to 90s hip hop, classic and remixed house, 90s dance tunes and Indie rock. We love a diverse dance floor!
Listen on Mixcloud
House, disco & singalongs – A funky wedding dance floor set
This is a recording of a live wedding dance floor set in April 2022 featuring disco, funk, RnB, 90s/00s/10s pop singalongs and house!
Steph and Alex's wedding at Rare Hare restaurant (Jackalope Hotel) was so much fun with a great music brief. Most guests were in their 30s but loved a variety of tunes – and lots of indulgent pop singalongs! Artists featured include the Bee Gees, Drake, Bob Sinclar, Chris Brown, Pitbull, Chic, Dua Lipa and PNAU!
Listen on Mixcloud
Photo credits from top: Nikki McCrone (plus the last two photos), Zoe Eley, Hello Stranger and Harlow & Lee.
Love Aleks' tunes? Get in touch about your wedding date via our Book a DJ page!
View all posts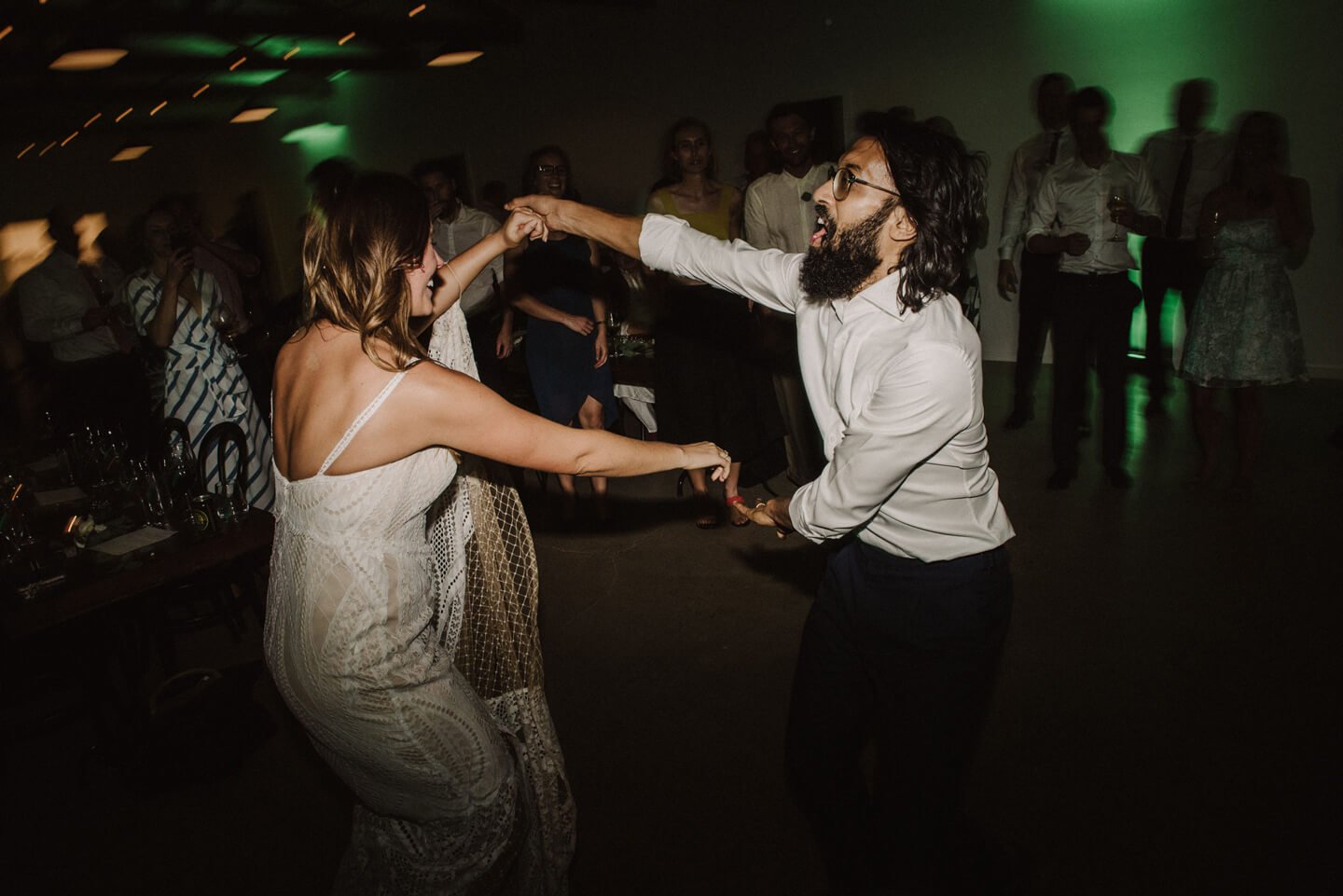 Book
a DJ
Like what you see? Get in touch to book DJ Eddy or Aleks for a banging dance floor!