Live wedding set recordings by DJ Eddy Mac!
Categories
Music tips.
Real weddings.
26 May, 2022
Listen to some of Eddy's REAL wedding sets as they were played on the night – no editing in the studio! Eddy has uploaded a few different sets to his Mixcloud for your listening pleasure. Check them out below!
80s synth, house, 00s dance!
This one's a live wedding mix from Eliza and Ryan's big day at The Peak in Lorne – what a dance floor it was! Eddy was able to spin some of his favourite genres incl. house, 00s dance, 80s synth and a little bit of pop and RnB for good measure.
This recording is from the last 2 hours of the dance floor – bangin'!
Listen on Mixcloud
Disco, house and edits (aka dream gig)
Ash and James. OMG. What. A. Night.
This amazing couple celebrated their wedding at Collingwood Children's Farm. Guests were ready to party from the beginning (they were literally dancing their way from the ceremony area to the tipi marquee for the reception!).
Some notable tracks were multiple Purple Disco Machine tunes, Crying At The Discotheque, Rasputin and Eddy's all time fave, Inspector Norse! The random Eve tune was a request by Ash's mate who promised Eddy that Ash would rap it, but she didn't!
Listen on Mixcloud
A fabulous wedding full of queer anthems!
Andrew and Nick's wedding was best summed up in one word: fabulous! From the music brief, to the decorations and – of course – the drag queens! An incredible day!
Special requests from the couple were queer anthems from artists like Todrick Hall, Lady Gaga, RuPaul, and even some Eurovision tunes! There are a few throwbacks in there too for good measure.
This recording is a sample from the dance floor at their wedding.
Listen on Mixcloud
Indie dance floor with newer party tunes
Emily and Danny celebrated their wedding at Rupert on Rupert after not one, two or three postponed dates … but five! Eek! Their music brief was indie dance floor inspired, however they loved party tracks from the mid 2000s onwards too.
The night was high energy and the crowd was so ready to party, given how long everyone was in lockdown for in Melbourne! Emily did not leave the dance floor either! Such a champion!
This is a two and a half hour snippet taken from their dance floor (which went for a massive four hours).
Listen on Mixcloud
Photo credits: Be Here Be Now and Miranda Stokkel. All other photos were taken on Eddy's phone.
Loving Eddy's tunes? Get in touch about your wedding date via our Book a DJ page!
View all posts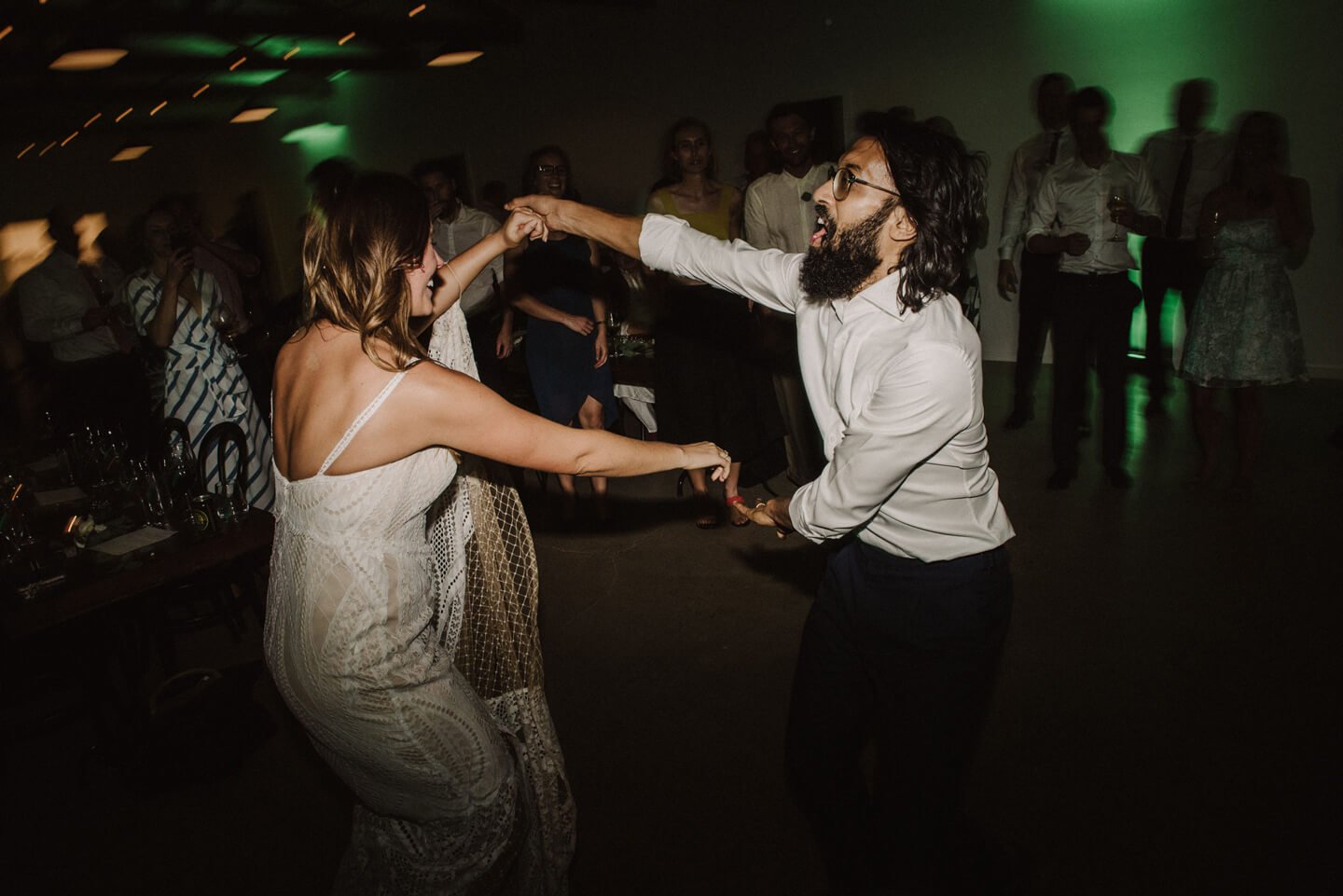 Book
a DJ
Like what you see? Get in touch to book DJ Eddy or Aleks for a banging dance floor!