Modern nostalgia with photo and film duo Caity & Duncan
Categories
Podcast.
Wedding suppliers.
Wedding tips.
Weddings.
18 Jul, 2023
On episode 27 of season 3 of our wedding podcast, Project Engaged, we chat to another wedding business duo, and we were so excited! It's also the first time we're talking about film too!
Caity and Duncan are a couple of wedding photographers and videographers based in Melbourne (who also happen to be a couple!). Aleks had the pleasure of working with them on a really fun North Fitzroy wedding earlier this year. As Aleks was involved in the ceremony they spent all day together and she was struck by how warm and friendly they both are. An absolute joy to be around.

We didn't speak about this on the poddy, but after it was recorded, also asked Caity and Duncan to tell us a little about their choice of music for their wedding films and this is what they said:
"All of our wedding films are curated to each couple, so no two wedding videos are ever the same. From the music to the colours and editing, everything is unique to the vibe of each couple – and they get to collaborate and make sure it's something that represents them (and doesn't make them cringe). We tend to think of our wedding films more like mini-movies, rather than traditional wedding videos."
We hope you enjoy listening to this poddy as much as we enjoyed recording it!
DJ Aleks Mac snapped with Kenny on sex by Caity and Duncan!
Listen to the podcast
You can listen to the episode below, on Apple Podcasts, Spotify or your fave podcast app.
We speak to the duo about how they got into weddings, their process and some of their awesome techniques which make them stand out from the crowd!
What clients say about Caity & Duncan
Here's what our mutual client, Elise, had to say about Caity and Duncan on Google:
"Caity & Duncan are exceptional at their craft, and also really fun people to be around. I'm so happy they were our wedding photographers. I generally get uncomfortable in front of a camera, particularly posing. With Caity & Duncan, I was completely at ease and had a great time. They had me laughing while also looking my best – that's skill!
"I've just received the sneak peek pictures, and they are gorgeous. They really reflect the emotion and feel of the day. I've had many people say how excellent they look – the colours, composition and beauty of the pics. I'm going to be recommending Caity & Duncan to all my mates."
The "prism" technique!
Get in touch with Caity & Duncan
Hit them up on their website or Instagram!
Want a wedding soundtrack that is uniquely you? Check if we're available by enquiring via our Book a DJ page!
View all posts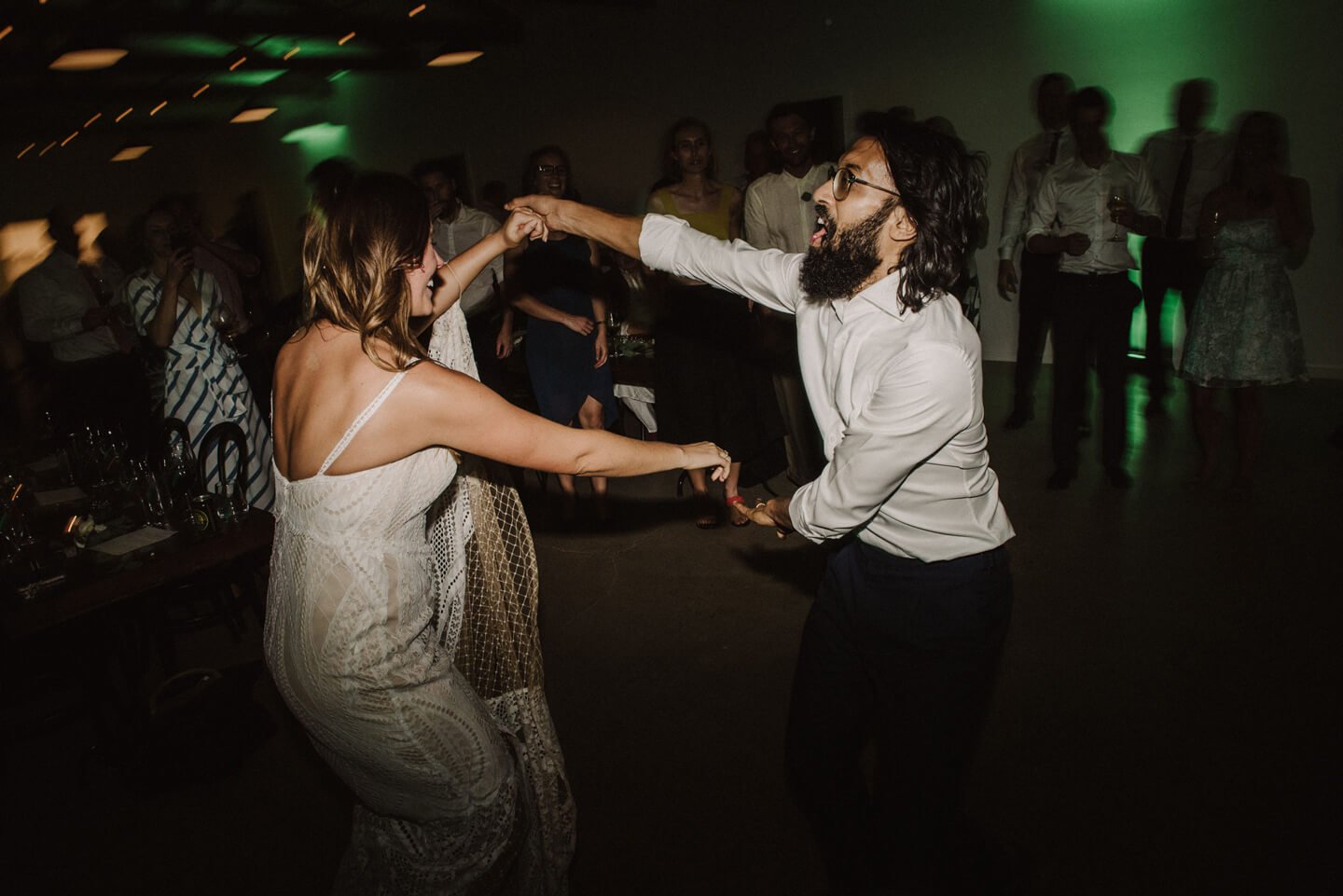 Book
a DJ
Like what you see? Get in touch to book DJ Eddy or Aleks for a banging dance floor!