Podcast episode: Behind the scenes of Jelena and Tim's picture perfect day!
Categories
Podcast.
Wedding suppliers.
Wedding tips.
15 Sep, 2021
In case you've missed it, we have our very own wedding podcast called Project Engaged! While we primarily interview wedding vendors who are at the top of their game, on occasion we'll chat to our very own clients about the suppliers they chose for their big day.
In our latest couple insights episode, we spoke with Jelena (aka Jel) and Tim, who got married in what could only be described as a picture perfect wedding. Not only was it in 2019 BC (before COVID), but it was at the stunning Euroa Butter Factory on a warm summer's day and styled to absolute perfection! We also wrote about this amazing couple in a real wedding blog.
Jel and Tim came to us through their planner and stylist Laura from Wanderlust Creative. As it was quite early in the business, both Eddy and Aleks worked with the couple early in the process, with Aleks taking over as their DJ. It was quite a long lead time as the guys were super organised and booked in their big ticket items early.
We spoke to them about how they planned their dream wedding, lessons learnt and any tips they have for suppliers! You can listen below or subscribe to the podcast via Apple Podcasts.
Are you looking to find your dream tribe of wedding suppliers and need a DJ? Check out our pricing on our Book a DJ page and to send us an enquiry!
Image credit: Beck Rocchi
View all posts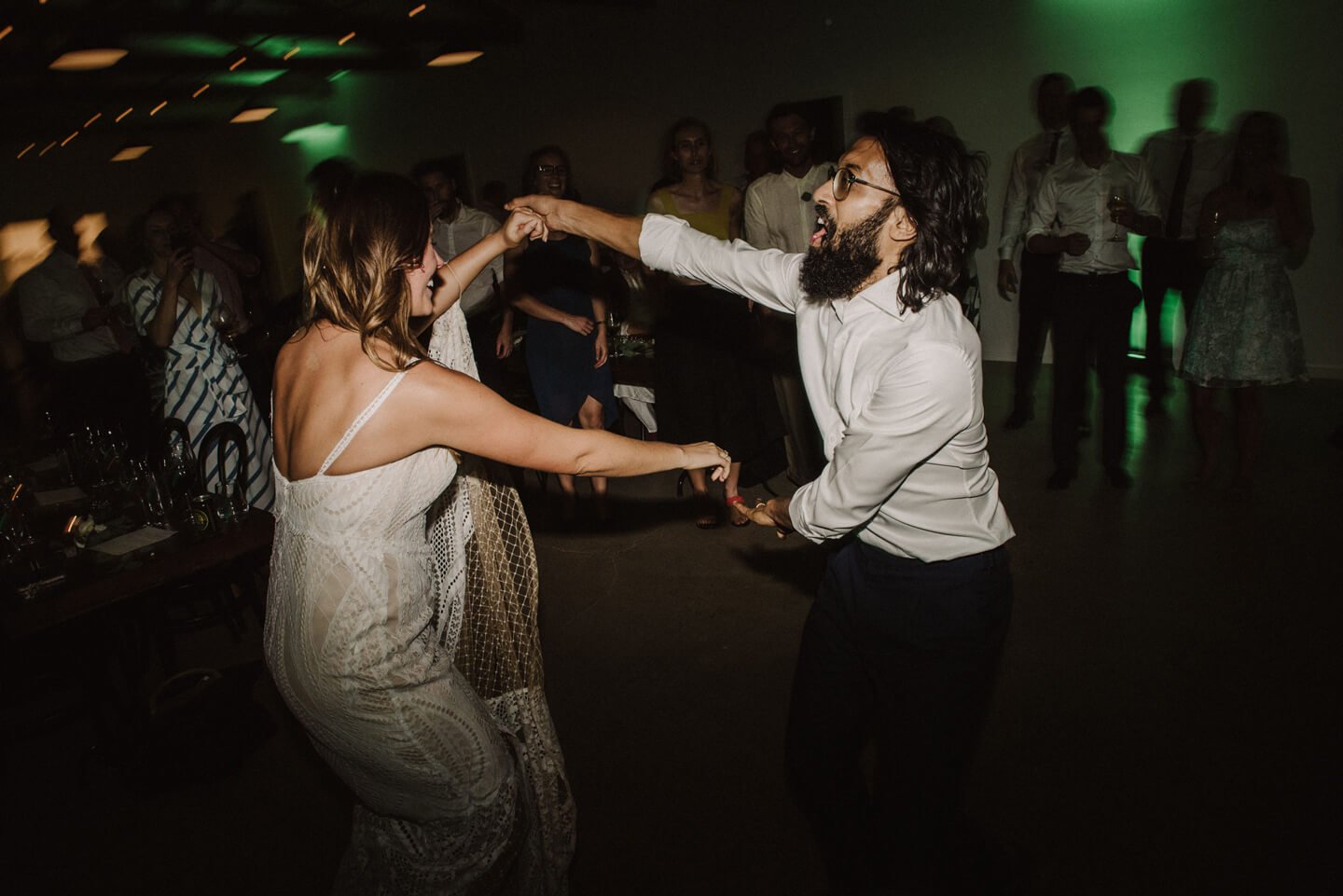 Book
a DJ
Like what you see? Get in touch to book DJ Eddy or Aleks for a banging dance floor!