Real couple: A vibrant, vegan wedding at Glasshaus (Pia + Suny)
Categories
Podcast.
Real weddings.
Wedding tips.
05 Apr, 2023
Real couple alert! On Episode 16 of our wedding planning podcast, Project Engaged, we chat to our gorgeous clients, Pia and Suny, who got hitched at Glasshaus Outside and Inside in Cremorne in November of 2022 (with Aleks as their DJ!).
If you want inspiration for your non-traditional wedding, this is IT. Read on for more about this vibrant, vegan wedding!

A sustainable vision aligned to the couple's values
You couldn't tell it by looking at these incredible photos by Be Here Be Now, but Pia and Suny didn't necessarily have an aesthetic vision for their big day. For them, it was all about being as sustainable as possible. For example, their catering by Moroccan Soup Bar was fully vegan and they hand wrote all of the place cards on lime leaves from their garden, which then ended up as compost!
Their venue(s), Glasshaus Outside and Inside, was ideal for Pia and Suny's vision due to its industrial and rustic vibe. The reception venue, Glasshaus Inside, also perfectly fit the couple's desire for their wedding to feel like a relaxed and intimate family dinner.
Pia had TWO beautiful dresses made with sustainable fabrics (and not a single white dress to be seen). Even DJ Aleks Mac aligned with the couple's vision by wearing a rented dress from GlamCorner!
Listen to the episode
You can listen to us chat to the lovely couple on the podcast episode below.
Check out all of our episodes here.
Pia and Suny's A-list vendor team!


The music brief
The couple told us on Project Engaged that music was a significant part of their vision as it's such an important part of their lives together. They met dancing, they love dancing together and music of course is a huge part of that.
As the couple explain on the podcast, they took opportunities like road trips to listen to different playlists and compile their detailed music brief. Aleks focused on the couple's requests, which were varied. Tunes included lots of 1970s pop, rock and disco, old school and some newer RnB and hip hop, as well as Motown, jazz and soul. Oh, and just some great pop faves from all decades!
Suny told us on the podcast: "It was amazing having all the music that we love played that night." This simple statement is such a powerful endorsement of what it's like to have a DJ who works closely with you to curate a personalised soundtrack just for your big day!


Looking for a DJ to curate your non-traditional wedding soundtrack? Get in touch to see if we're available for your date by enquiring via our Book a DJ page!
View all posts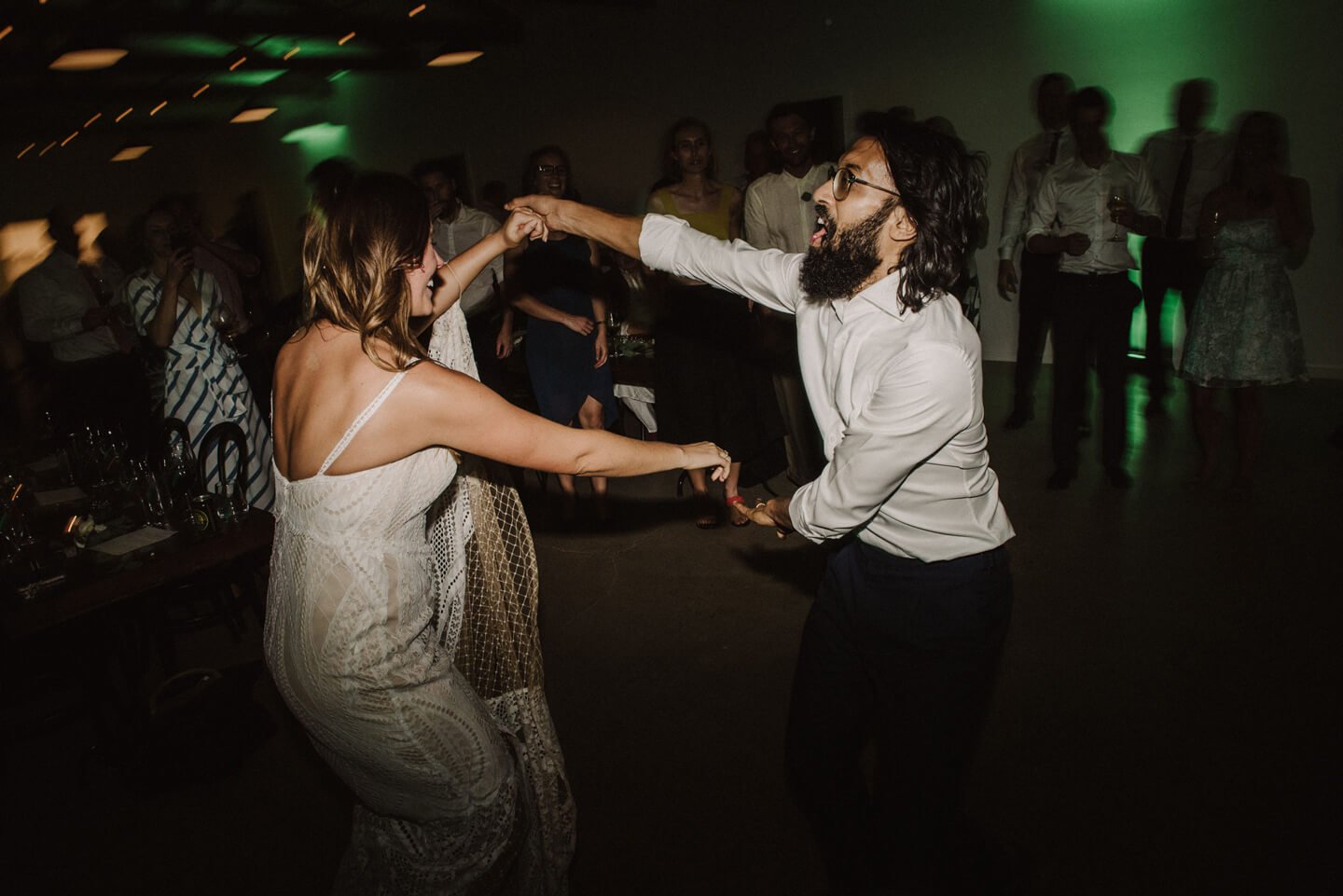 Book
a DJ
Like what you see? Get in touch to book DJ Eddy or Aleks for a banging dance floor!