Real couple: Glastonbury vibes at Panama Dining Room (Nick + Lara)
Categories
Music tips.
Podcast.
Real weddings.
25 Jul, 2023
Real couple alert! On Season 3, Episode 28 of our wedding planning podcast, Project Engaged, we chat with Nick and Lara, who got hitched at the gorgeous Panama Dining Room in Collingwood on Saturday, 11 February 2023. They had around 100 family and friends attend from Australia, the UK and the USA!
DJ Eddy Mac provided the tunes for the entire day, from very first guest arrival through to final song of the night!
Their initial DJ enquiry
We knew it would be a massive party from the get go! Nick and Lara are big music lovers.
Here's what Nick wrote in the couple's initial enquiry with us:
"Music is a massive part of each of our lives. For Lara, she is a lover of many genres, some of her favourite artists ranging from Simon and Garfunkel to the Beatles to Arctic Monkeys to The Black Keys. For me, I also like to DJ (in my garage) and am a big fan of 80s, 90s, dance, breakbeats, garage, techno and trance. In between it all we have some huge crossover and shared musical love. For us, we want to blend it all together and have an eclectic mix. Music is one of the most important elements of our wedding for us!"

The vendors
It was a line up of familiar faces!
Key vendors included:
Listen to the episode
On this episode, we chat to Nick and Lara all about their engagement, planning process, their fave moments of the day and some tips they have for couples planning their own weddings.
We loved chatting to these legends and hope you enjoy listening to our conversation!
Check out all of our episodes here.
The music
The tunes are best described by the couple themselves, who said: "We don't want mainstream pop/club music – keen for it to be a reflection of our musical tastes! A mix of old and new music though – 60s/70s/80s/90s to present day."
They provided a number of inspirational playlists on Spotify to showcase their favourite tunes across different genres.
Eddy recorded his whole set! You can listen to the live mixes (broken up into four parts) on Mixcloud (or below) or the track list on Spotify (also below).
Pre-ceremony
Post-ceremony (cocktail hour)


Dance floor kick off
Dance floor bangerz
Full track list on Spotify


Looking for a DJ to curate your Indie wedding soundtrack? Get in touch to see if we're available for your date by enquiring via our Book a DJ page!
View all posts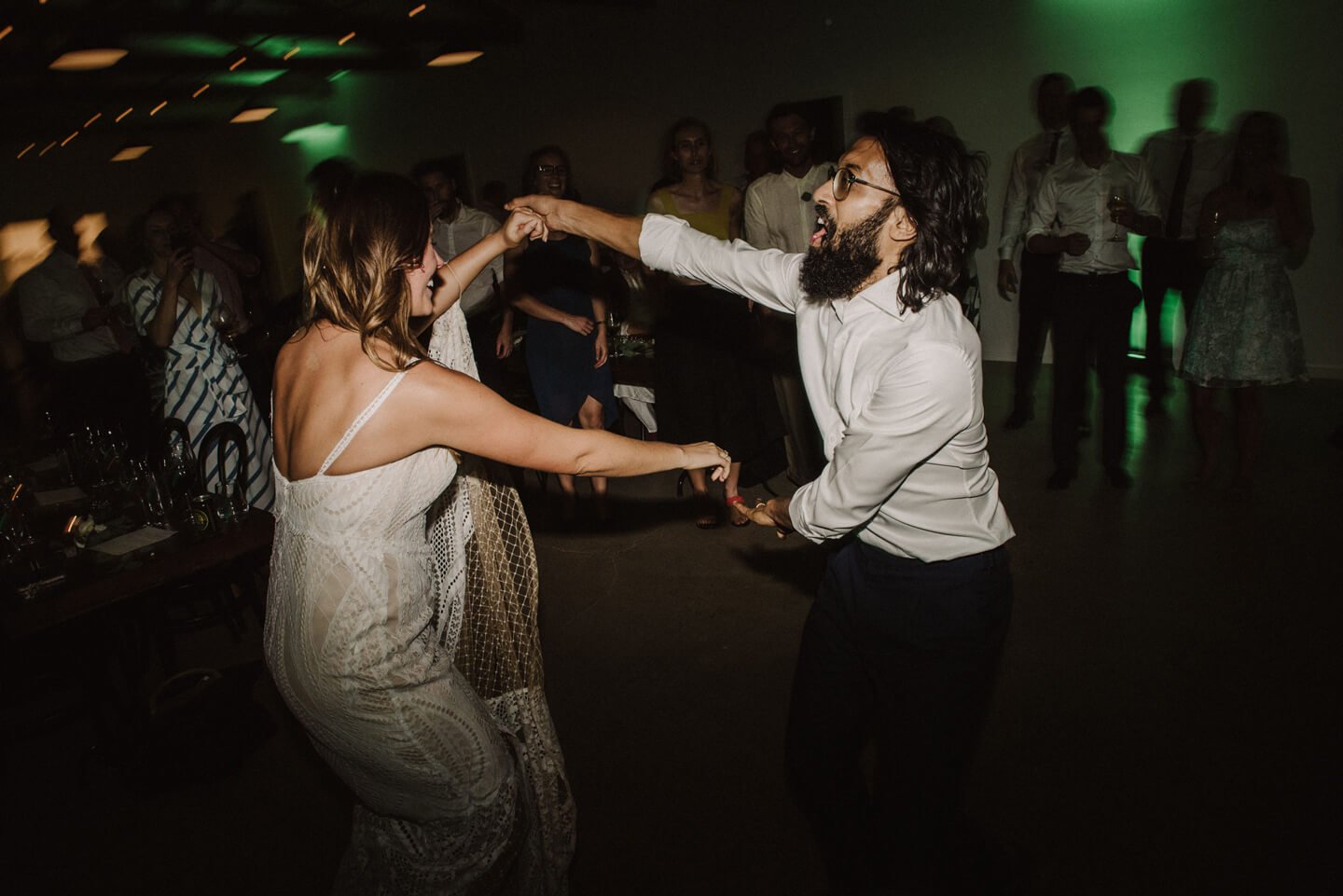 Book
a DJ
Like what you see? Get in touch to book DJ Eddy or Aleks for a banging dance floor!