Real couple: Marrying aesthetic and atmosphere at Churchill (Kalise + Jack)
Categories
Podcast.
Real weddings.
Wedding tips.
02 Mar, 2023
Real couple alert! On Episode 12 of our wedding planning podcast, Project Engaged, we chat to our gorgeous clients, Kalise and Jack, who got hitched at Churchill in March of 2022 (with Eddy as their DJ!).

"Bridgerton on a European vacation"
Jack and Kalise's wedding brief was "Bridgerton on a European vacation", and we think they nailed it!
On the podcast we talk through their planning process, how they decided on their venue and vendors, their favourite moments on the day and what they would have done differently. We uncover so many gems of wisdom about doing things your way (and forgetting about stuffy traditions and succumbing to family expectations).
Jack also happens to be a new wedding photographer, so we also ask him a few questions about his time in the industry (PS – check out his work on his website).
Listen to the episode
You can listen to the podcast episode below. Check out all of our episodes here.

Kalise and Jack's epic suppliers!



All photos by Bianca Virtue.
Looking for a DJ to rock your wedding d-floor and create an epic party vibe? See if we're free for your date – get in touch via our Book a DJ page.
View all posts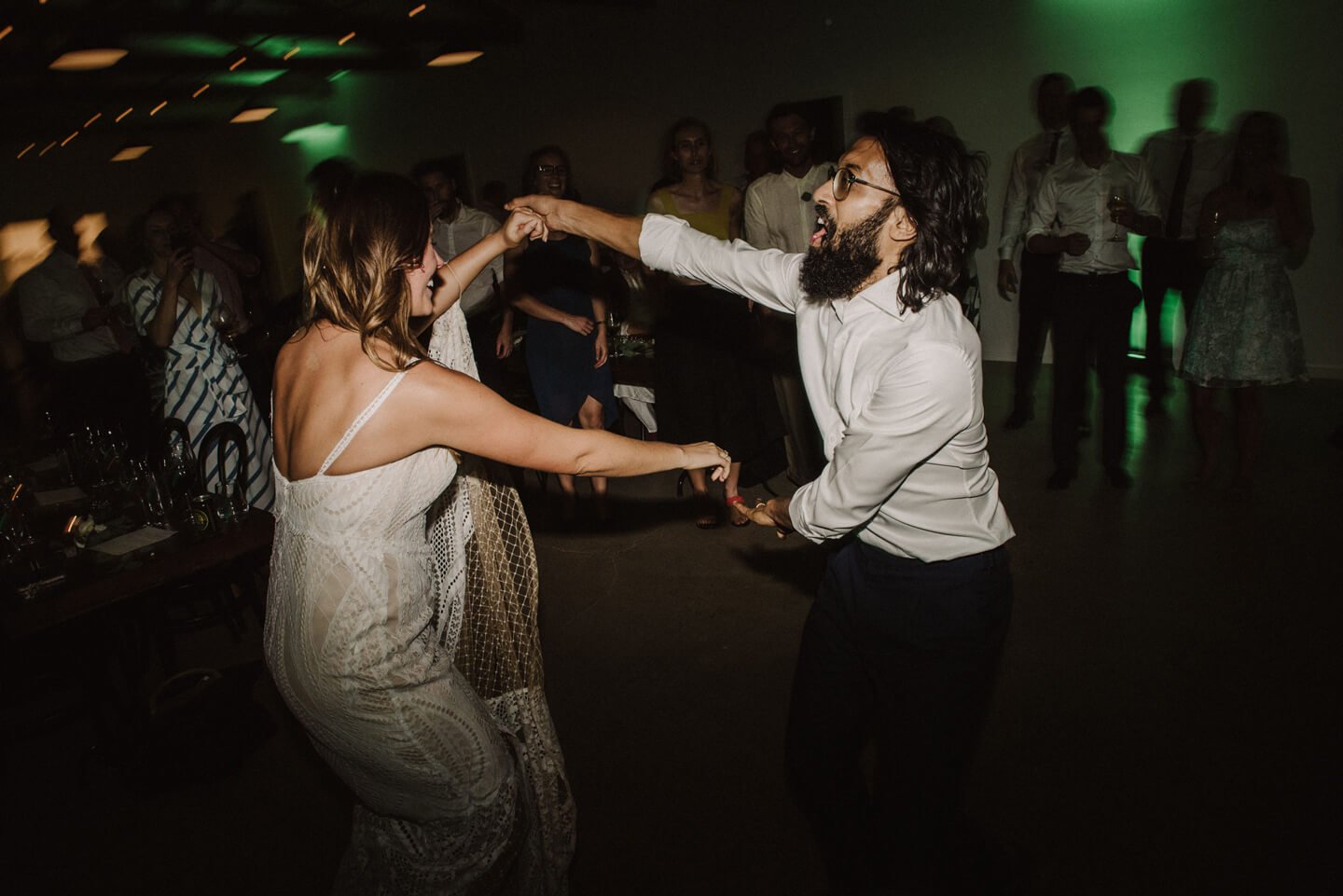 Book
a DJ
Like what you see? Get in touch to book DJ Eddy or Aleks for a banging dance floor!