Real wedding: Joe + Theo's Brit pop party
Categories
Real weddings.
22 Oct, 2020
Being self-confessed plant nerds, Joe and Theo's Glasshaus wedding suited them to a tee. Featuring an international guest list, these two legends (both originally from the UK) celebrated their wedding in one of Melbourne's most famous nurseries. This real wedding is also covered by the LGBTQ friendly wedding blog Mr Theodore.
The venue and photographer
Joe and Theo got hitched at Glasshaus Outside and then guests moved onto Glasshaus Inside, a short walk away (and one of our all time favourite venues!) They chose a sit down format with two long tables amongst the lush greenery that this unique venue boasts. Read more about Glasshaus Inside in our venue spotlight blog.
The talented photo ninja Georgia Verrells captured the day and night beautifully.

The music
DJ Eddy Mac worked closely with the couple on their music brief in the lead up to their big day. Both being 80s babies, there was a lot of 90s mainstream pop influence in their music tastes (which we loved!).  As many of their guests were visiting from the UK, English pop artists featured throughout the night and always sparked a great reaction from the crowd. LGBTQ anthems from the likes of Troy Sivan, Cher and Kylie brought the house down.
"Gotta go, the dance floor is going OFF!"
The feedback
Joe and Theo and their guests danced up a storm all night! Their feedback reflected just how much fun everyone was having on the night:
"It was absolutely amazing, made all the better by your top notch choice of songs! One message in our guestbook actually ends 'Gotta go, the dance floor is going OFF!' 🤣 "

Listen on Spotify
We've put together a Spotify playlist of all the songs that were played during Joe and Theo's dance floor.
Photo credits: Georgia Verrells 
View all posts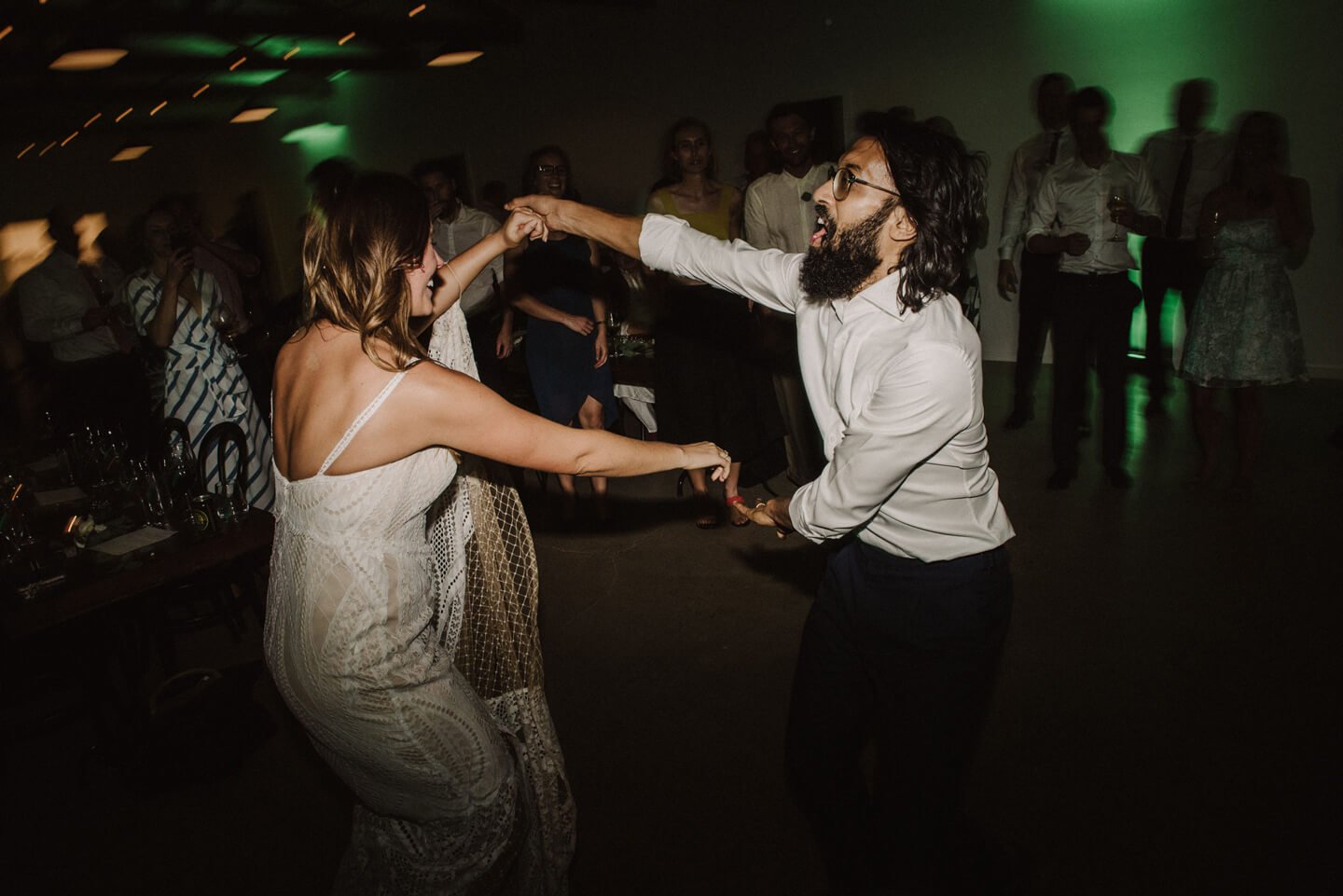 Book
a DJ
Like what you see? Get in touch to book DJ Eddy or Aleks for a banging dance floor!