Talent spotlight: Kat on sax
Categories
Talent spotlight.
03 Sep, 2020
We've been working with sax player extraordinaire Kat for years now. She is often requested for weddings and loves to get in amongst the crowd when she's playing alongside one of our DJs. When she's not rocking dance floors, you'll find her working on her own music or playing with the super fun oompah band at Munich Brauhaus in Melbourne's South Wharf.
In this blog we asked a bit about her background and what she loves about playing at events!
How did you get into music?
I've been playing and performing ever since I can remember. I've completed a Bachelor of Music and have studied a range of instruments including saxophone, piano, guitar, voice, clarinet, trombone and percussion.
I also love composing, arranging, utilising electronics such as looping and have recently stepped up my DJ/sax game.
What's your favourite thing about playing weddings?
Everyone is there to celebrate, have a good time and create lasting memories. I love watching the bride and groom smile, laugh and dance with all of their family and friends.

What types of tracks work really well with sax?
Sax works with a huge range of styles. I love chill background beats to big party numbers and everything in between.
Tell us about the most fun wedding you've played at.
The most fun wedding I've played at involved impromptu sax solo requests, sing-a-longs and large conga trains that draw every guest onto the dance floor. When the party is having a good time, so am I!
What's your favourite sax banger where you can bust out a sweet solo on the dance floor?
Jubel by Klingande, Uptown Funk by Mark Ronson and Bruno Mars, and I Wanna Dance With Somebody by Whitney Houston always go down well. However, my personal favourite would have to be Sing It Back by Moloko.

How important is music to the success of a party?
It is integral. Good people + good music + great venue = good times. Not one can be left out of the equation.
If you're planning your wedding and love the idea of a sax player like Kat to accompany one of our DJs, get in touch for availability.
Photo credit: Aleksandar Jason
View all posts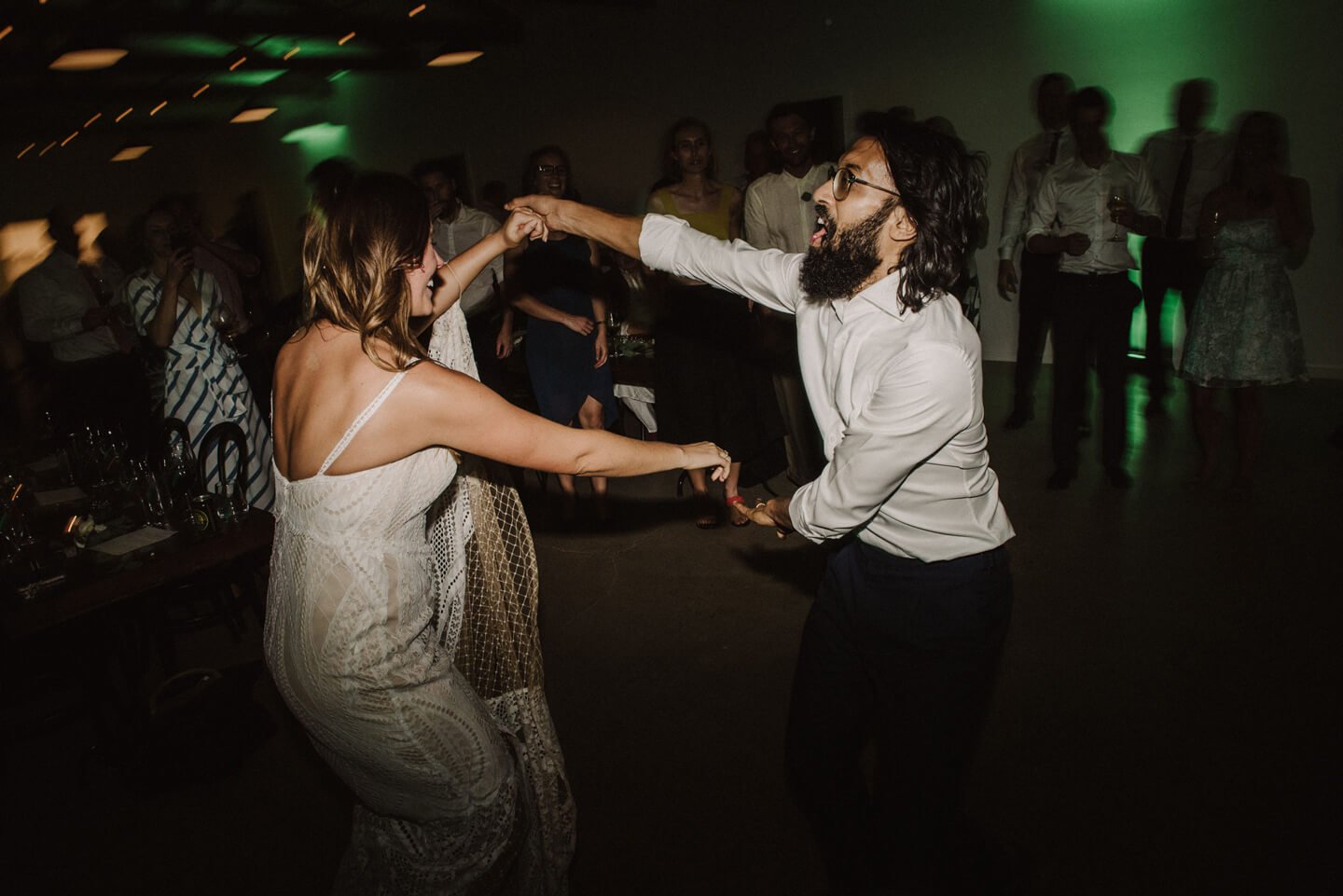 Book
a DJ
Like what you see? Get in touch to book DJ Eddy or Aleks for a banging dance floor!