The great debate – band vs. wedding DJ
Categories
Wedding tips.
19 Sep, 2020
This is a question we get asked really often! Should hire a wedding band or a DJ for your big day? There are pros and cons each way of course – but there's a happy medium that we always recommend to couples. We also answer this frequently asked question in the video below.
Flexibility matters
Live music is awesome for a wedding, but a DJ gives you the flexibility to hear your favourite songs as you know and love them. This is especially important if you are into a variety of music! Although bands can learn new songs, they have fairly limited repertoires. You may also be limited to a particular sound, which may not work for all the genres you love.
A wedding DJ can mix it up
The beauty of having a DJ at your wedding is they can play literally tens of thousands of tunes. Access to an extensive music library means that your DJ can respond to what's happening in front of them. If your DJ needs to get the oldies up and dancing, they can quickly pick a tune that will work. Wedding bands have their sets planned out so aren't able to be as spontaneous.
Taking requests
As well as reading the crowd, wedding DJs are able to field requests from your guests. People love to have buy-in and of course, will get on the dance floor when they hear their favourite song.
Adding live musicians to your DJ
A lot of our clients love the idea of live music but also want a variety of songs played. Our advice is to add a live sax player or percussionist to your DJ to get the best of both worlds. These musicians are super flexible and can play over anything the DJ spins. Sorted!
Check out all of our FAQ videos on Vimeo.
View all posts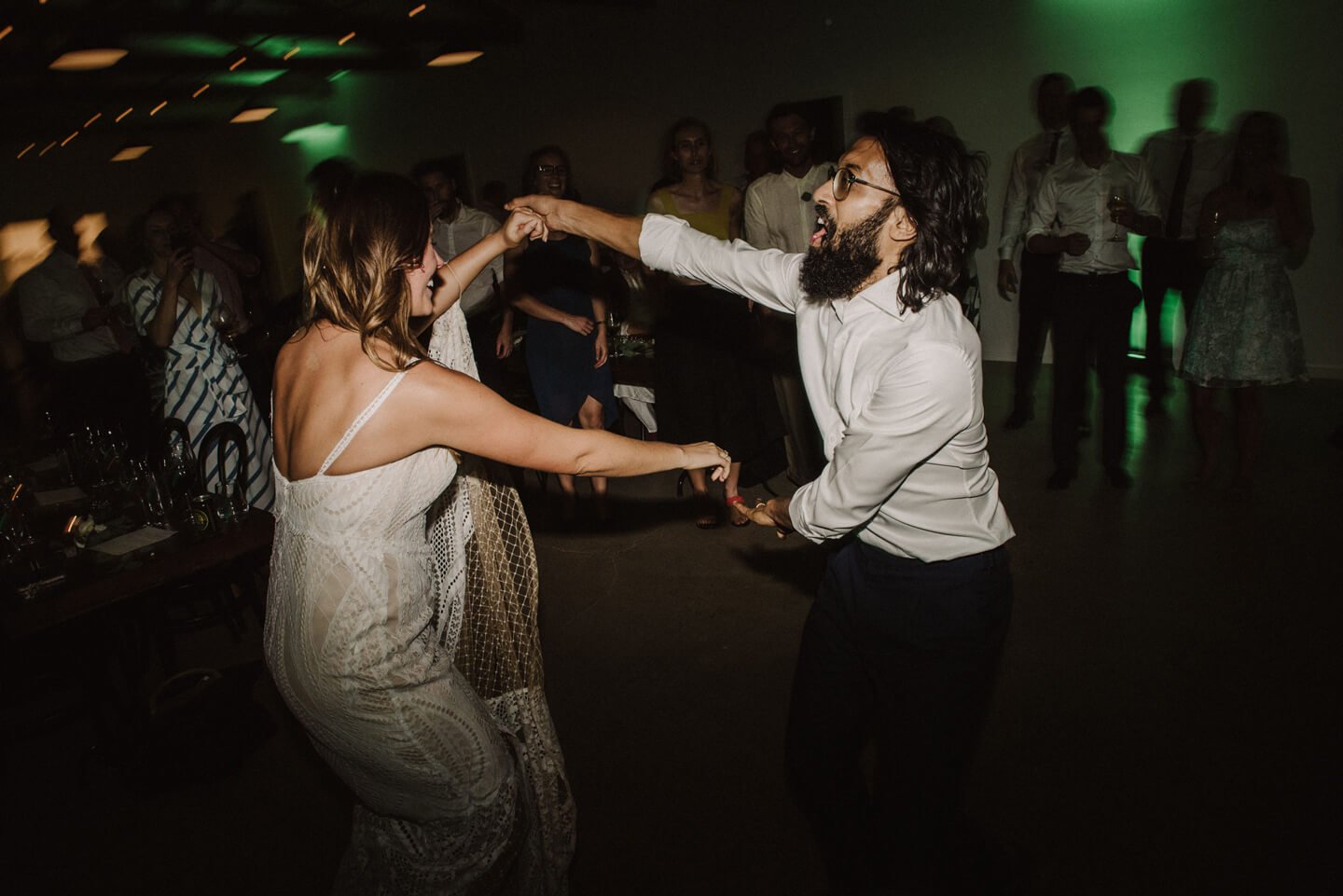 Book
a DJ
Like what you see? Get in touch to book DJ Eddy or Aleks for a banging dance floor!