Top 10 dance floor tracks
Categories
Weddings.
07 May, 2020
A raging dance floor often sits high on the list of priorities when it comes to wedding planning, and it's no wonder why. Guests love a good groove and some dance-move drama makes for amazing memories.
Our friends over at Ivory Tribe asked us to provide our tips for a rocking dance floor and 10 tunes we swear by.
You can read the full blog post here. Below are the tips we provided for Ivory Tribe readers and our selected party hits. Enjoy!
Set the right vibe at the right time
Over and above the dance floor tunes, it's important to think about the music that you want for each part of the day/night. A good DJ/musician will consider this and build the energy from soft/romantic during ceremony through to upbeat background vibes as people have their first drink during cocktail hour. As the evening progresses, you'll want the suspense to build as people get tipsy and prepare to dance, which is why a good entertainer will build on these vibes right up to dance floor (and leave the sing-alongs for later in the night!).
Our top 10 tracks
You Should Be Dancing by Bee Gees
Blurred Lines by Robin Thickle Ft. Pharrell Williams & T.I.
Hey Ya by Outkast
Bootylicious by Destiny's Child
Respect by Aretha Franklin
Jackie by B'z & Joanne
Crocodile Rock by Elton John
aNYway by Duck Sauce
Jump Around by House of Pain
Losing It by Fisher
If you want to listen to these awesome tracks, we've put them together in Spotify – click here!
Photo credit: Free the Bird Photography
View all posts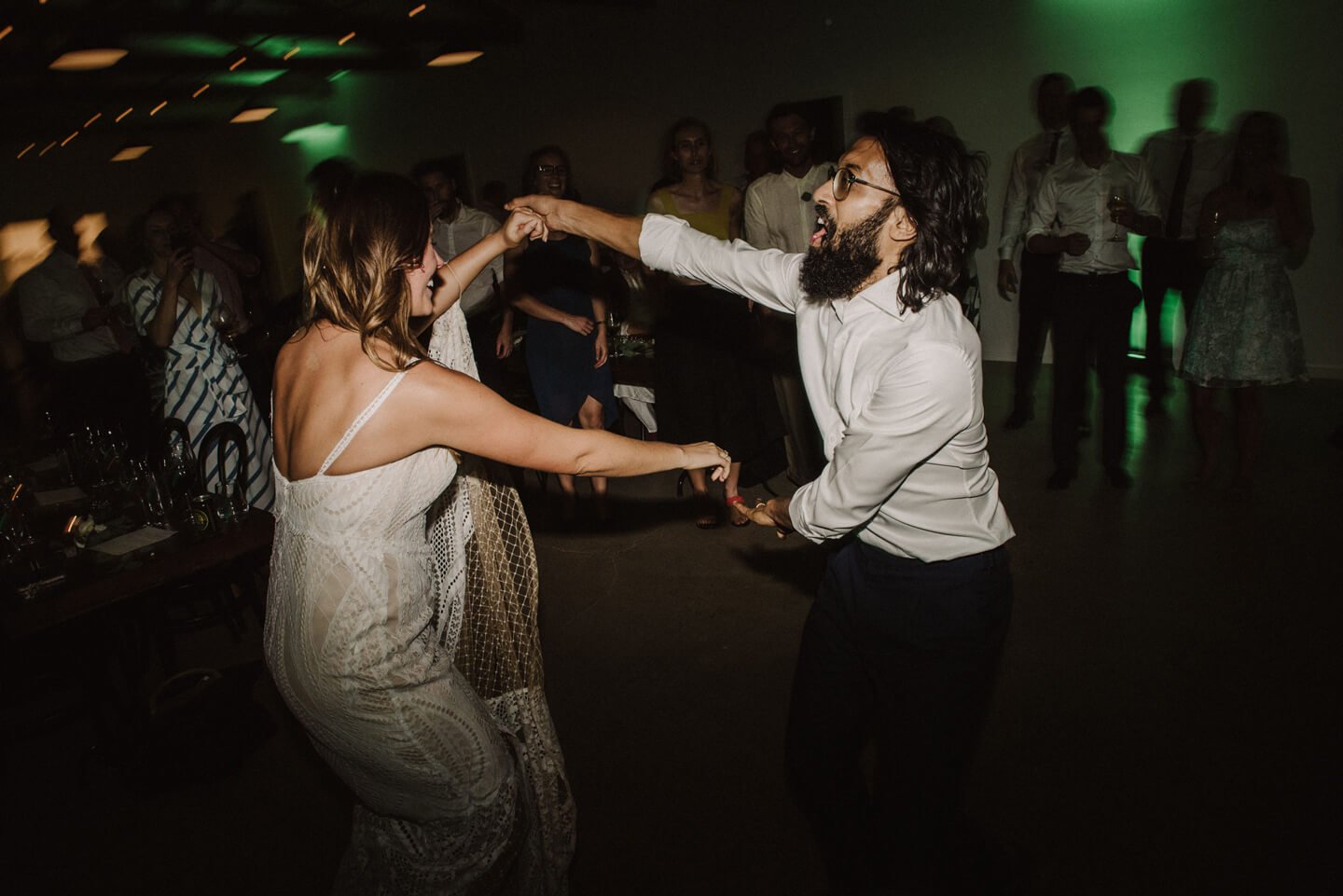 Book
a DJ
Like what you see? Get in touch to book one of our DJs for a banging dance floor.