Top 20 Triple J 'Like a Version' tunes for your wedding!
Categories
Music tips.
Wedding tips.
Weddings.
21 Jul, 2023
We absolutely loved the 2023 Triple J Hottest 100 countdown of 'Like a Version'. The countdown was the first of its kind, covering the best 'Like a Version' tracks of all time. We love a good cover that respects the original but has its own flair that reflects the artist. We were so inspired by the Hottest 100 that we've picked out our Top 20 tunes that could be played at a wedding!
If you love Triple J and are looking for unique covers for your wedding, read on! And if you're interesting in the full list, check it out on the Triple J website here.
Our Top 20 Triple J Like a Version list
This list has been handpicked by both of us (Eddy and Aleks) and includes a variety of tunes with different energy levels. Some are more mellow and would be great for pre-ceremony or even your ceremony and reception key songs (eg. aisle song, certificate signing or first dance), some are fun and upbeat (great for dinner or cocktail hour) and others are late night singalongs and bangers (hello, Flume's Shooting Stars!).
You can find the full list of tunes below (with links to the individual tracks on Spotify) and listen on our Spotify playlist too (also embedded below). Some tracks aren't available on Spotify, so we've linked to the YouTube clips instead.
Enjoy, and let us know which 'Like a Version' tracks you'd love to hear at your wedding!
PS – our list is ordered by energy level, not in order of our most to least favourite.
The list
Photo credit: Elsa Campbell.
Looking for a wedding DJ who loves music and will carefully curate the soundtrack for you? Get in touch about your date via our Book a DJ page!
View all posts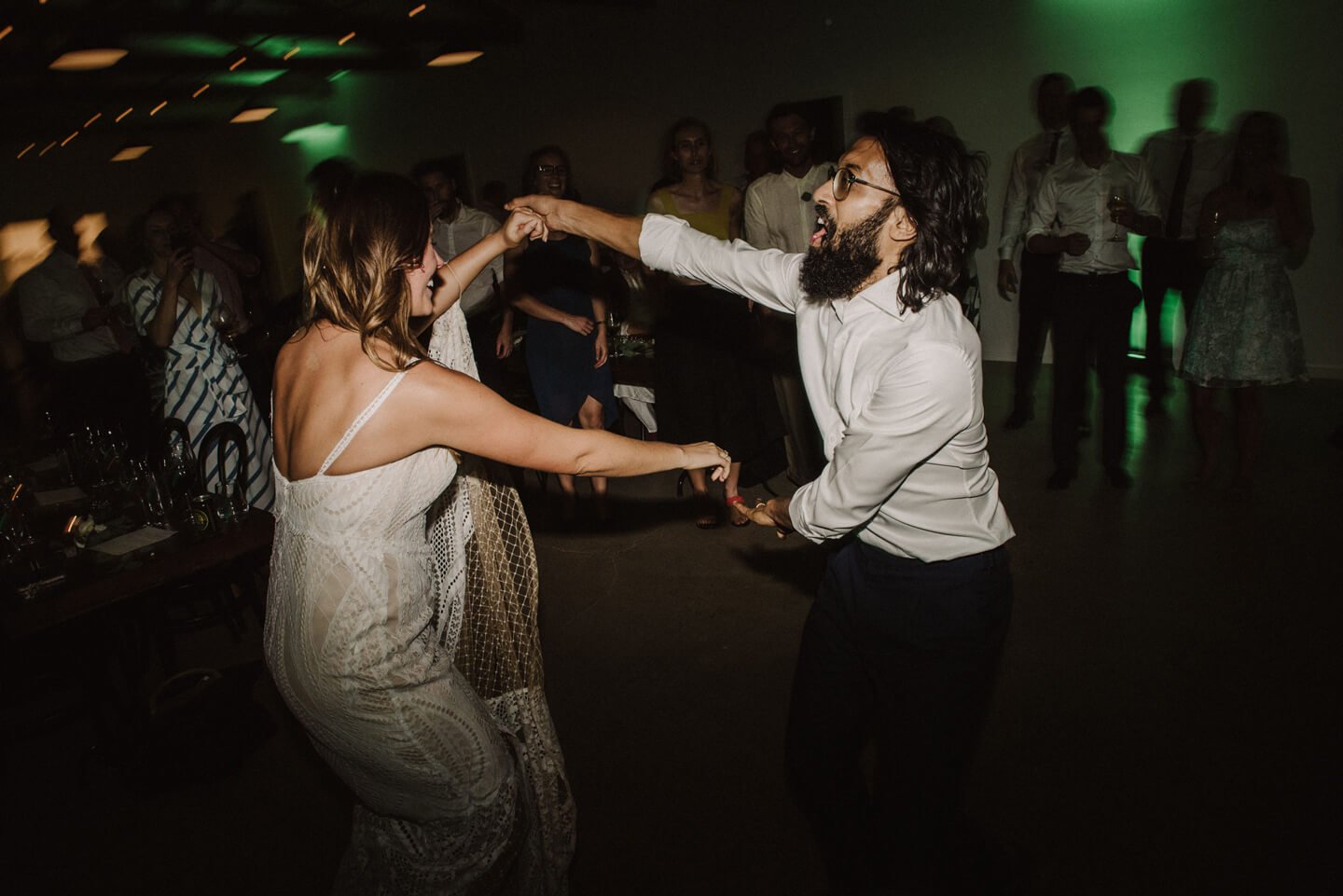 Book
a DJ
Like what you see? Get in touch to book DJ Eddy or Aleks for a banging dance floor!