Top tips for getting everyone on the dance floor
Categories
Music tips.
19 Jun, 2020
How do you go from straight from dinner to dancing at your wedding reception? In this blog we share our three top tips for getting everyone – young and old – onto the dance floor!
Start the dance floor during first dance
Most couples don't want to have their guests stare at them for an awkward 3 minutes of slow dancing. Kick off the dance floor by inviting guests halfway through your first dance – then follow up with a party-starter! Give your MC a nod when you're ready or just wave your guests onto the dance floor!
Mix it up
Wedding guest demographics vary widely. You've got to mix up the tunes to get everyone from your shy work colleague to Nanna dancing. We love playing a mixture of classy, upbeat tunes that last through the ages. Our DJs will "read the crowd" and often play mini sets of different types of genres, tracks and artists to keep the dance floor fresh and exciting and appeal to all ages!
Don't ignore the background tunes
To make sure guests are warmed up and ready to hit the dance floor, a good wedding DJ will carefully pick tunes throughout the entire evening, including cocktail hour, dinner background vibes and the part of the reception we like to call "build the dance floor", when everyone's had a few bevvies and are ready to boogie. Picking the right dance floor tunes is important, but so is building the energy at the right pace to prepare guests for a banging dance floor!
Photo credit: Kas Richards.
View all posts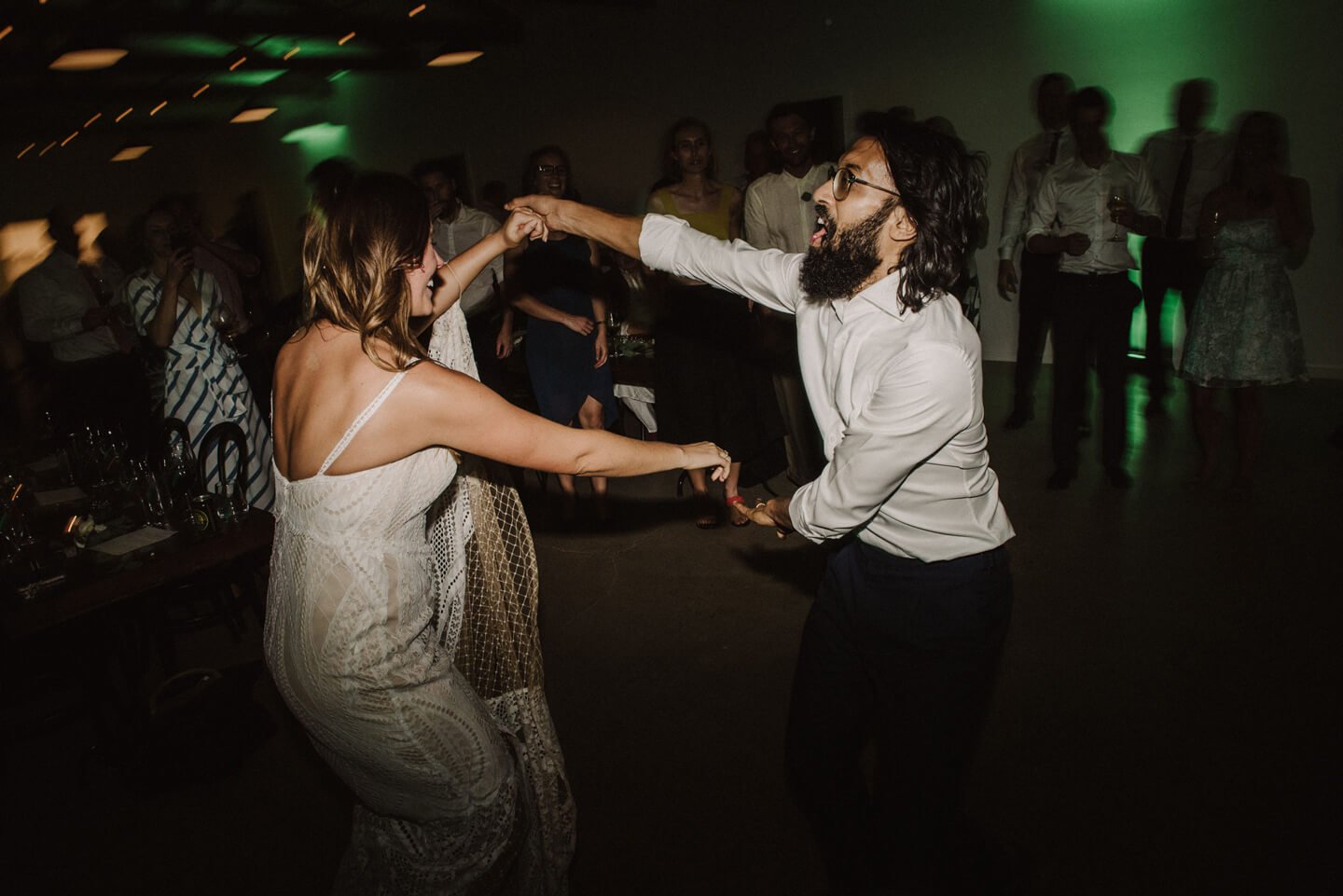 Book
a DJ
Like what you see? Get in touch to book DJ Eddy or Aleks for a banging dance floor!