Trending wedding tunes!
Categories
Music tips.
Wedding tips.
28 Jun, 2022
2022 has seen the return of weddings and of course, wedding dance floors, in a huge way! After multiple lockdowns and cancelled/postponed events, people have really been up for a boogie this year. We've played at dozens of weddings since they've restarted. In this blog (originally published in Nouba), we share what tunes have been most popular on the d-floor!
The classics
ABBA remains to be one of the most requested artists by both couples and wedding guests. Hits include Dancing Queen and Gimme Gimme Gimme (particularly the Sgt Slick edit). ABBA is a definite crowd-pleaser for all ages. Queen is another popular one. Don't Stop Me Now has got to be one of the best dance floor songs ever! And of course, Bohemian Rhapsody is perfect for a tipsy singalong towards the end of the night.
Funky disco
Disco is a genre that transcends generations and has been made ever more popular thanks to an upgrade from music producers who are remixing tunes like Boney M's Rasputin in a really subtle but effective way to capture both younger and older audiences. And it goes without saying, we can thank TikTok and Instagram for the revival of some of these timeless tunes!
90s, baby!
The 90s are the new 80s. With 90s babies getting hitched, we are seeing an increase in how many 90s pop, RnB and dance tunes are requested. Think Britney, the Spice Girls, S Club 7, Steps (yes, STEPS!), Ginuwine and so many more – such indulgent pop faves!
2010s bangers
Remember that brief but fun time when RnB and hip hop artists released EDM (electronic dance music) bangers? Well, those tunes are making a huge comeback on wedding dance floors! Examples are Pitbull's Give Me Everything and Nicki Minaj's Starships.
Aussie electro
We're finding that couples in their 30s are loving Aussie electro tunes, both new and older (so much nostalgia)! Popular artists in this genre include Client Liaison, RUFUS, The Presets, Sneaky Sound System and Cut Copy. There are so many bangers to choose from, as well as tunes that are great to play during the part of the evening we call 'build the dance floor', i.e. just before the dance floor officially kicks off!
Listen on Spotify!
We've put together a Spotify playlist with some of these trending tunes for your enjoyment.
Photo credit: Anchor & Hope.
Want some of these tunes played at your wedding? Get in touch with us about your date via our Book a DJ page.
View all posts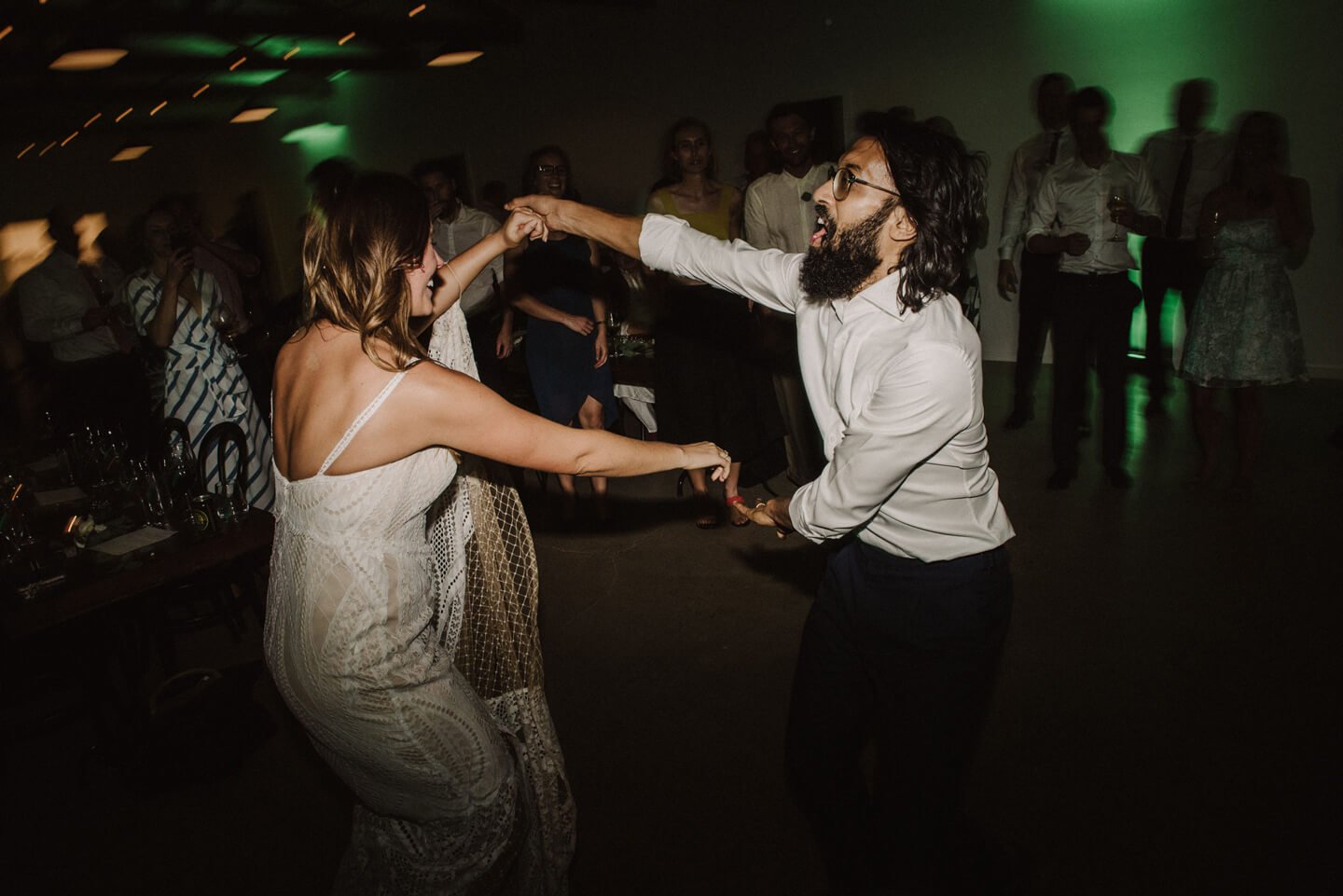 Book
a DJ
Like what you see? Get in touch to book DJ Eddy or Aleks for a banging dance floor!