We went to a DJ conference! Chatting all about Beat Mix 2023!
Categories
Podcast.
Wedding suppliers.
Wedding tips.
28 Aug, 2023
After a little break between episodes, we are back in your ear holes for another episode of our wedding podcast, Project Engaged! On episode 30 (season 3), we (Aleks and Eddy) chat about the Beat Mix conference we both attended in Tweed Heads in early August.
It was a fantastic opportunity to catch up with wedding and event DJs and MCs from all around Australia. The conference was organised by a member association – the DJAA – DJ Alliance Australasia.
The conference involved some technical stuff, but otherwise, it was a huge variety of topics related to business, marketing, music, well being and client service.
In this episode, we cover some of the topics and themes that may be interesting for our listeners. We also captured some sound bites from other attendees, which we played throughout the episode.
You can listen to the episode below or on Apple Podcasts, Spotify and other major podcast players.
Listen to the episode
Big takeaway: DJs and MCs need loads of different skills!
There were so many incredibly smart people in the room! Lots of them have their own businesses so need business, marketing and operational skills, but it goes beyond that. You need great people skills, you need emotional intelligence to be able to read a crowd and you need technical skills too. Plus lots of problem solving and working under pressure!
So all in all, we were really impressed with the calibre of attendees and how friendly everyone was.
The DJs and MCs featured in this episode
Shout out to the DJAA and all the various committees involved in planning the conference. And thank you to those who provided sound grabs and who we've mentioned in this episode:
Photo credit: Hudson from G&M Event Group.
Looking for an experienced DJ & MC for your wedding or event? Get in touch about our availability via our Book a DJ page!
View all posts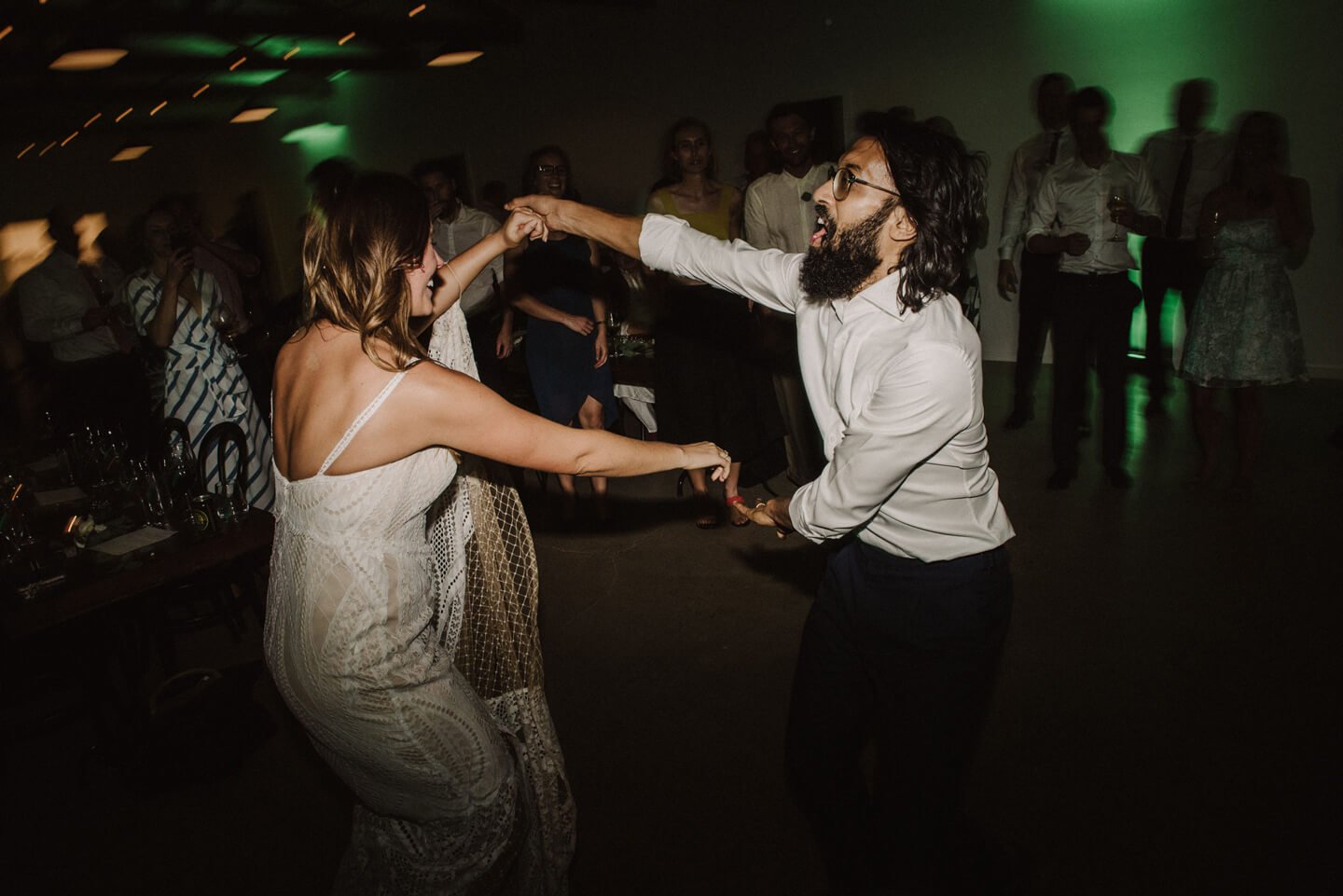 Book
a DJ
Like what you see? Get in touch to book DJ Eddy or Aleks for a banging dance floor!