Why do wedding suppliers charge what they do?
Categories
Wedding suppliers.
09 Jul, 2020
Weddings are known to come with a bit of a hefty dint into your savings. And there's a common misconception that as soon as the word 'wedding' is mentioned, a 'wedding tax' is added on. It's a myth! But as you enquire with different suppliers, you'll find that prices can vary widely. What exactly are these quotes and price tags dependent on?
Our friends at wedding directory Ivory Tribe asked wedding industry experts – including us – why you pay what you do. Below we've included excerpts from their blog with our insights on two key factors – actual wedding experience and the time that goes into DJing at a wedding. You can also view the full blog here.
From Ivory Tribe…
Experience
Wedding entertainment is an area that can be somewhat misunderstood. When chatting with our entertainment gurus One More Song Entertainment, they highlight time and experience as key players in the wedding day mix. "Our DJs are experienced in playing weddings so you are paying for that peace of mind," they share. Adding, "weddings are our favourite type of party, but they're not for the faint-hearted! You'll want a DJ who can handle the pressure of the day and get everyone – from shy work colleagues to the over 80s – to bust some moves while keeping the tunes classy. So rather than work with DJs who play background music at bars or sporting events, we've hand-picked DJs who regularly rock weddings and have done so for years."
Time
Those same hours your celebrant might spend poring over your love story, One More Song tell us that your DJ is also working hard behind-the-scenes to get prepped. From liaising with your venue, testing equipment, arranging song lists and even a quick trip to the dry cleaners to ensure their on-the-day ensemble is fitting with your dress code – these are all things clients don't often see, because they want the music to be one thing they can get excited – not stressed – about.
What's the take-away?
Don't just think about the face to face time that you're spending with the vendor, do try and take on board the countless hours they are investing into providing you with a completely personalised service, after all – no two weddings are the same.
Photo credit: APL Photography.
View all posts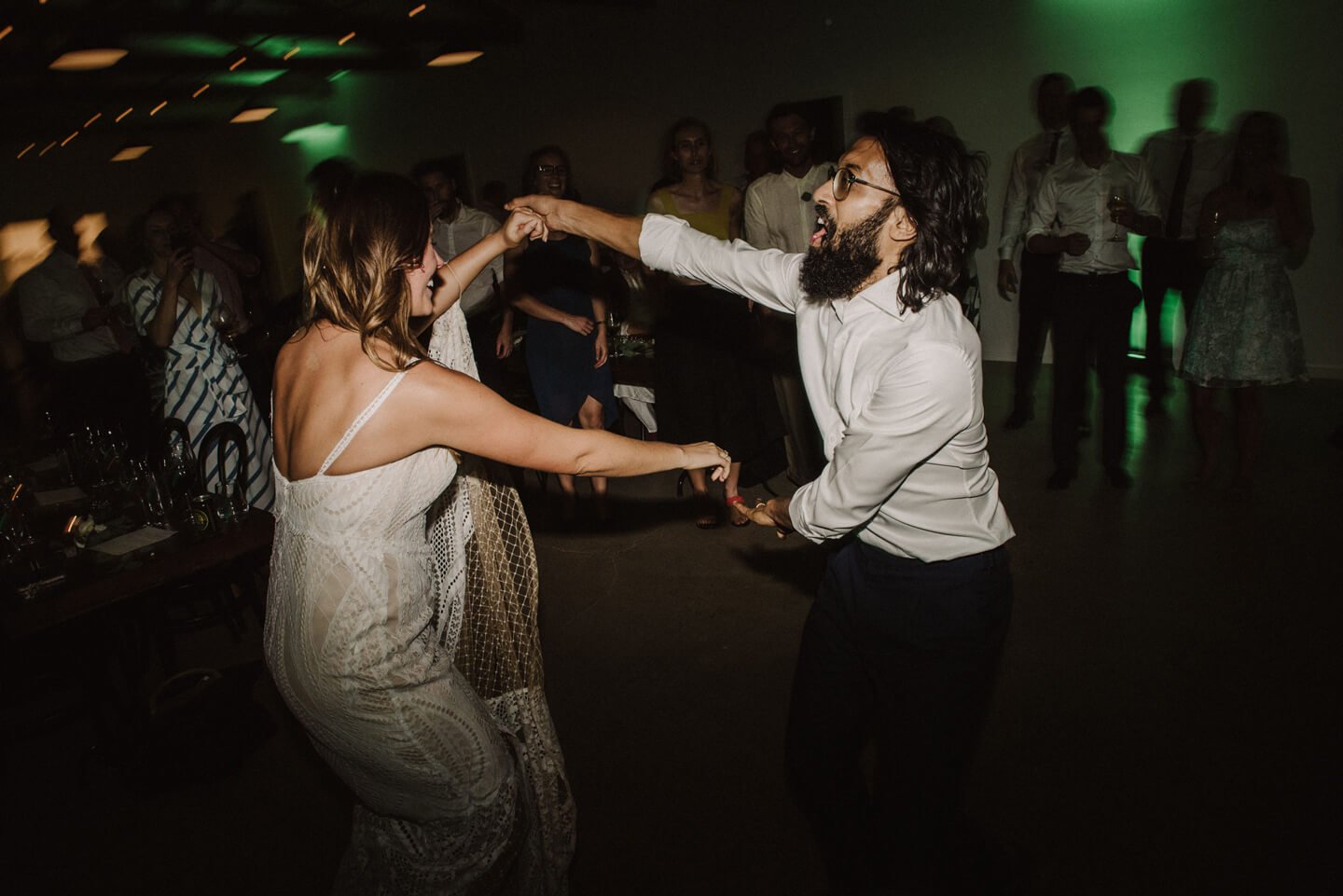 Book
a DJ
Like what you see? Get in touch to book DJ Eddy or Aleks for a banging dance floor!