Why should I hire a DJ for my wedding?
Categories
Wedding tips.
14 Sep, 2020
We are biased, but a pre-prepared playlist just doesn't cut it for a wedding! In this short blog, we discuss the main reasons why you should hire a professional DJ for your wedding. We also answer this frequently asked question in the video below!
Experience matters
A wedding DJ will use their experience to play the right music at the right time. This includes background vibe, warming people up to dance and then keeping you and your guests on the dance floor all night!
Adapting to the crowd
A DJ will read the crowd and play tunes that your guests will enjoy and of course, dance to. A wedding DJ will take into consideration the clients' music tastes (the brief), guest demographics and energy levels to pick the right tunes. Having a DJ also makes taking – and fielding – requests a lot easier on the night.
Less stress
And finally, a DJ will work with your venue and MC to make sure everything runs smoothly on your big day. Less stress equals more enjoyment!
Check out all of our FAQ videos on Vimeo.
Photo credit: Madeline Kate
View all posts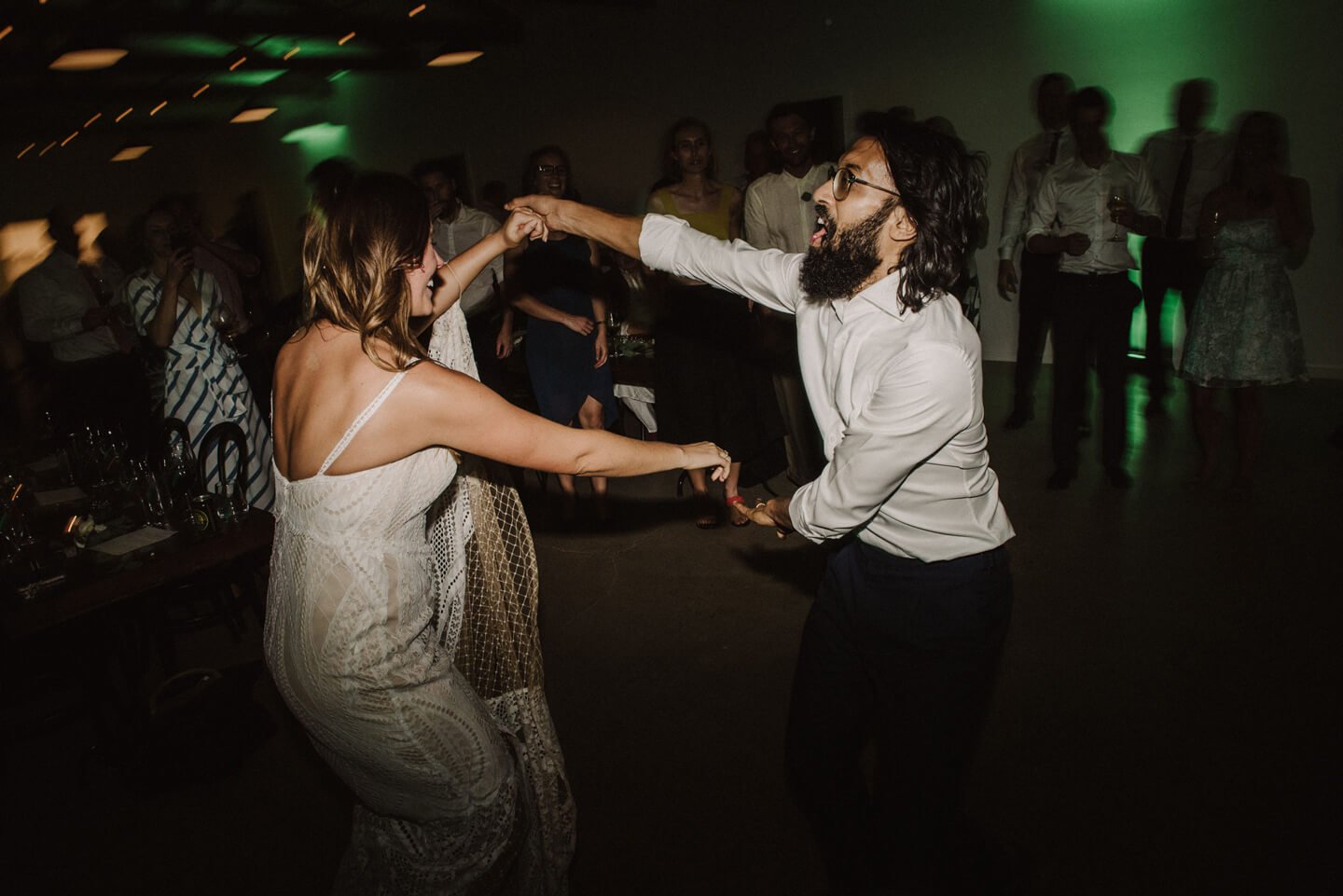 Book
a DJ
Like what you see? Get in touch to book DJ Eddy or Aleks for a banging dance floor!