Celebrant, cake-maker, MC – oh my! The talented Zee Scott!
Categories
Podcast.
Wedding suppliers.
Wedding tips.
13 Dec, 2022
On Episode 6 of our wedding planning podcast, Project Engaged, we chat to Zee Scott – a celebrant, MC and cake maker, and all round legend! She's got an unmatched energy and we're always excited when we get to work with her on a wedding. She's always up for a boogie, which we obviously love!
Zee in her own clients' words!
Here's what some of her clients say about her:
"Zee was one of the absolute highlights of our wedding. We had so much fun planning the ceremony with her and couldn't have been happier with the result on the day. So many friends and family commented on how fantastic she was. Hot tip – she also makes a great MC and having her do both the ceremony and reception made everything seamless!"
"We had the best day ever with Zee being our celebrant and baker! Everyone had a good old belly laugh with the personal touches to our story and commented on how amazing she was as a person and a gem in her field! If I were to get married again, I would 100% get Zee to do it all over again!"

Listen to our interview with Zee Scott
On this episode, we chat to Zee about the process of making her VERY stylish retro buttercream cakes (see pic above), her celebranting style and why you should book a professional MC for your wedding. Oh, and her experience of being on Bake Off!
Hit Zee up
You can get in touch with Zee on her website and check her out on her Instagram account!
Ok, so clearly you'll book in Zee after listening to this but if you're also after a DJ who will have a bloody fun time working with her, get in touch with us via our Book a DJ page!
Photo credits from top: Gold and Grit and Dan Brannan.
View all posts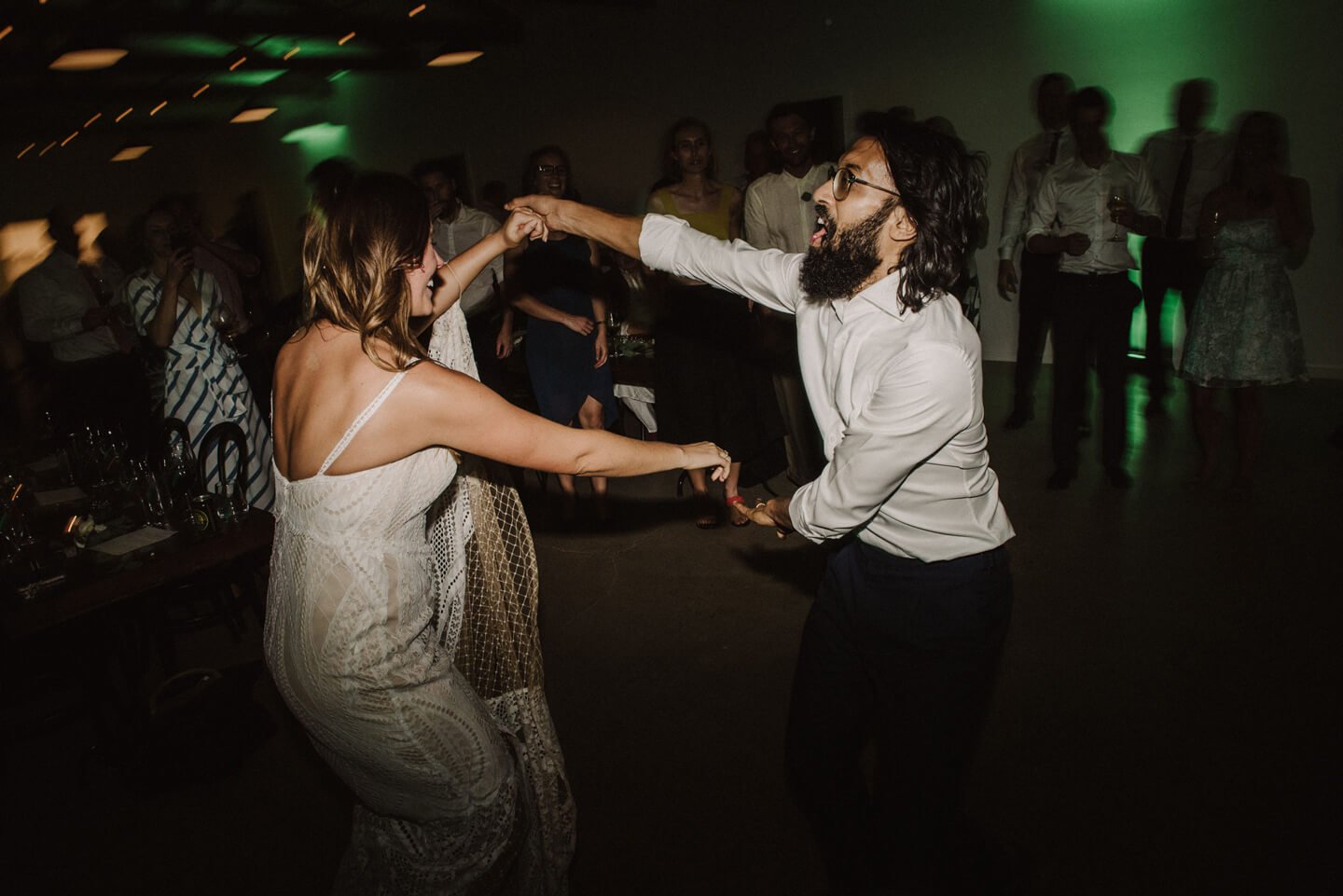 Book
a DJ
Like what you see? Get in touch to book DJ Eddy or Aleks for a banging dance floor!