5 mistakes to avoid at your wedding!
Categories
Podcast.
Wedding tips.
23 Mar, 2023
We've been reflecting on the last year or so of weddings we've played (about 150 of them!) and wanted to share with you five common mistakes we see. They're not make or break, but they will have a material impact on your big day (especially if combined – yikes!). Avoid these mistakes and you'll thank us later!
We chatted about these on an episode of our podcast, Project Engaged, which you can listen to on Apple Podcasts or by scrolling to the bottom of this post!
Otherwise, check out the five mistakes below.
1. Missing out on cocktail hour
Heading out to take photos straight after your wedding ceremony means you miss out on the fun that is cocktail hour! If you've booked professional entertainment for this part of the day, being away from it also means you miss out on your DJ or musician's tunes.
We (and no doubt, your photographer/videographer) highly recommend doing first look portraits before your ceremony so you can join the party with your guests once you're hitched.
2. Busting out bangers before your DJ starts
Speaking of cocktail hour, if you're putting on a playlist and your DJ isn't playing tunes for this part of the day, make sure you get them to review your playlist ahead of time. We've found that some clients include absolute bangers that would be better played during dinner or later in the night!
Our tip is to send your cocktail hour playlist to your DJ to check out before the big day so they can make any suggestions for tunes that would be better reserved for later on.
3. Having an unreliable MC
We've spoken about it many times, but the MC role is so much more than just reading out announcements and introducing speeches. The MC needs to be highly organised and responsible, coordinating with the venue, the vendors and the couple throughout the night to make sure things are running smoothly.
If you don't have a family member or friend who can fulfil this role, ask if your celebrant or DJ can do it.  We've had so many rogue MCs that create a headache for everyone and push your timings out, leaving less time for dancing!
(Read more about what our MC service includes).
4. Not setting a time limit for speeches
Not only do you need to set a time limit for speeches, you need to be strict about it when letting your speakers know. Long, drawn-out speeches push your timings out and are generally too much for guests to handle if there are a few in a row.
We recommend setting a strict 3 to 5 minute limit for anyone making a speech. Giving them a time limit means they're more likely to write and practice their speech, rather than ad lib on the night!
5. Not allocating enough time for dance floor
As a general rule of thumb, we suggest allocating 2.5 – 3 hours for dancing. Have a chat to your venue about their suggested timings nice and early and send your draft run sheet to all of your vendors for input. We always work with our couples on their wedding timings to ensure maximum time for dancing.
If you have a cocktail style wedding, dancing can break out at any point of the night, so seriously consider it if you want a huge party feel!
Listen to these tips on Project Engaged
Photo credit: DJ Eddy Mac captured by Love Bomb Photos.
Want an experienced wedding DJ who knows all the tips and tricks to make your wedding one epic party? Get in touch about your wedding date via our Book a DJ page!
View all posts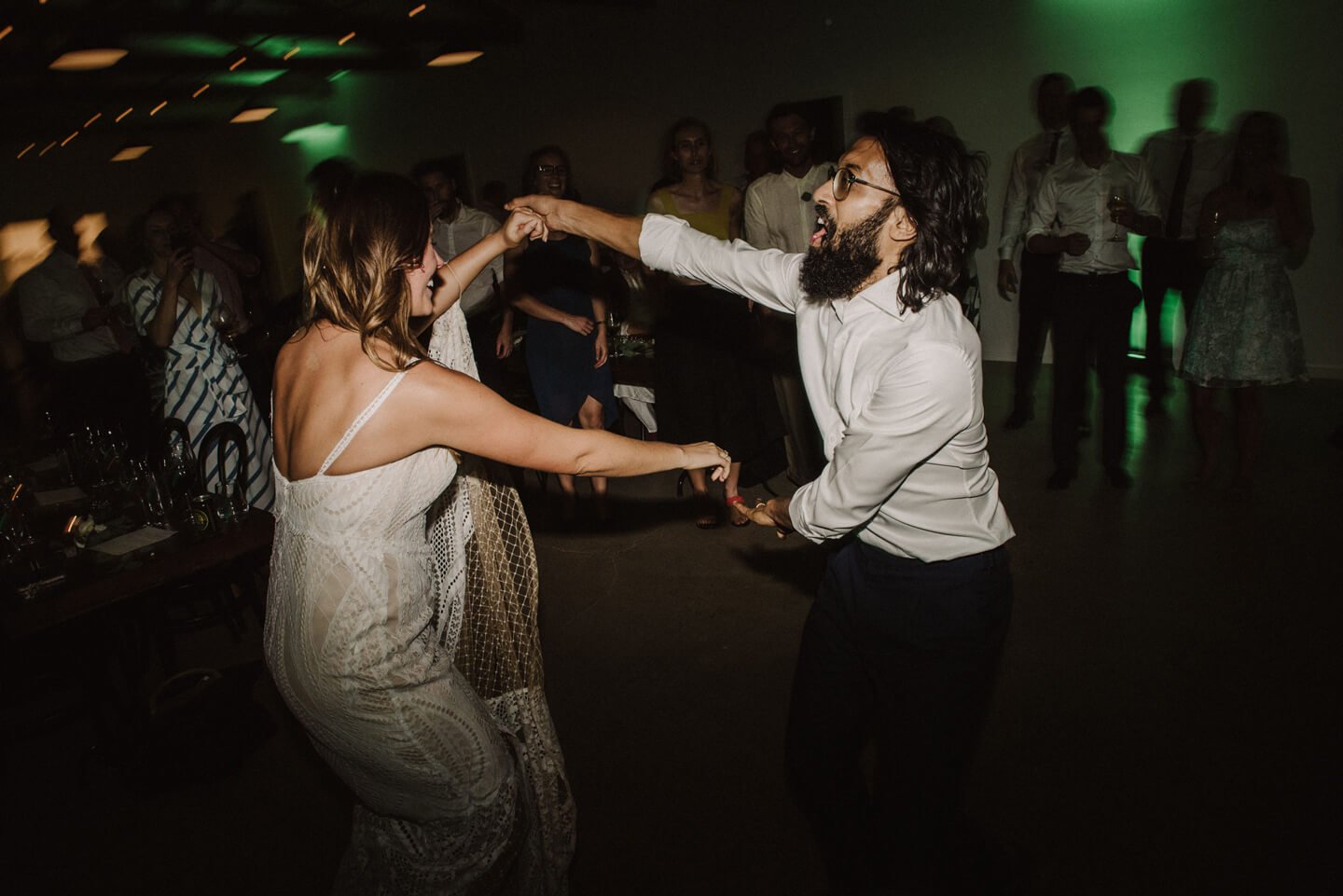 Book
a DJ
Like what you see? Get in touch to book DJ Eddy or Aleks for a banging dance floor!