What does our MC service include? 🎤
Categories
About us.
26 Jan, 2021
Don't want to ask a friend or family member to make announcements on your wedding day? We totally get it. It's a massive ask to lay this responsibility on a guest! Fortunately we (DJs Eddy and Aleks) are happy to provide a basic MC service for a fee ($660, including GST) in addition to rocking your d-floor. But what does a basic MC service include? We take you through it in this blog!
Why do I need an MC?
In its simplest form, the role of the MC is to keep the night flowing (and to schedule!). It includes all major announcements, such as venue housekeeping, wedding party entrances, speeches, first dance and rounding out the night. The MC will also work alongside your venue staff to ensure that everything runs smoothly.
If you do want us to MC, we'll spend additional time in the lead up to your wedding on the announcements that need to be made throughout the night.

Photo credit: Nikki McCrone.
Can't you just make a couple of announcements?
We've been asked this before! Unfortunately one or two announcements typically turns into every announcement. Once the event coordinator sees the DJ with the mic, often they'll request additional announcements to be made (eg unexpected dessert announcement, bus arrivals, glassware off dance floor, etc.) – which is a fair bit of additional work for the DJ!
I have a family member/ friend who can MC! 😁
If you have a family member or friend who is happy to be your MC, we'll work with them on the main announcements that include music (such as your entrances, first dance etc.).
After everyone is on the dance floor, we are more than happy to announce the final song – giving your MC a much deserved time to boogie! You can check out our tips for having a family member of friend MC in our hack your wedding MC role blog.
Did you want one of our DJs to MC as well at your wedding? Get in touch for availability on our DJs who can provide this service!
Main photo credit: Duuet Photography
View all posts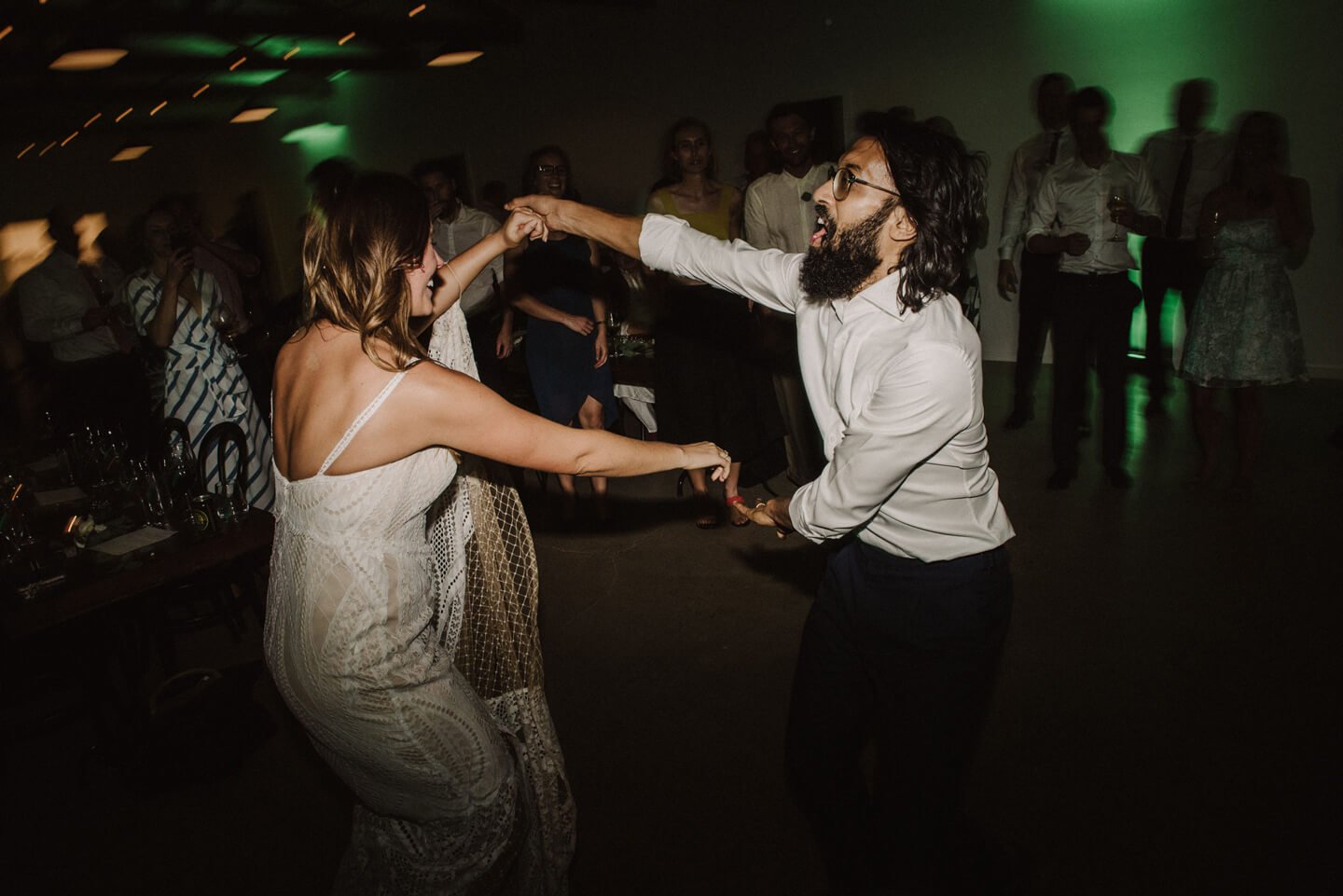 Book
a DJ
Like what you see? Get in touch to book DJ Eddy or Aleks for a banging dance floor!