5 reasons to add a sax player to your DJ 🎷
Categories
Music tips.
26 Oct, 2020
The most popular live musician to add to a wedding DJ is sax. We list the top 5 reasons why a sax player will take your wedding dance floor to the next level.
The music sounds better with sax
A good sax player can play over any music. Yep, anything – from Aretha Franklin to Calvin Harris. The sax players we work with are experienced and talented musicians. They literally hear the first bar of a tune, identify the key and start improvising over the top (it's pretty fascinating to watch and hear).
It adds an extra dimension to the d-floor
Having a great DJ makes for a great dance floor. Having a great sax player joining your DJ makes for an extra energetic dance floor!
Our sax players use wireless microphones, which means they're mobile, and can get amongst the action with your guests.
It can be a fun surprise for your guests
If you can keep the sax a secret, it is the most fun surprise for your guests. They're down a few drinks, ready to dance, and boom – a sax player appears out of nowhere, belting out that sweet sound we all love.
Sax bangers take things to the next level
To mix things up on the dance floor, our sax players often belt out some tunes with recognisable sax solos. This can be a fun and unexpected part of the dance floor. Think classics like Careless Whisper by George Michael. (For more saxy tunes, check out our blog on our top 10 sax bangers).
It's the perfect compromise between a DJ and band
We know a lot of clients love the idea of live music, but want a DJ to play their favourite tunes in their original form. Adding a live musician like a sax player to your DJ strikes the perfect balance. (Read more in our blog and video on why you should choose a DJ over a band).
If you love the idea of adding a sax player to one of our wedding DJs, get in touch to chat more!
Main photo credit: Dan Brannan
View all posts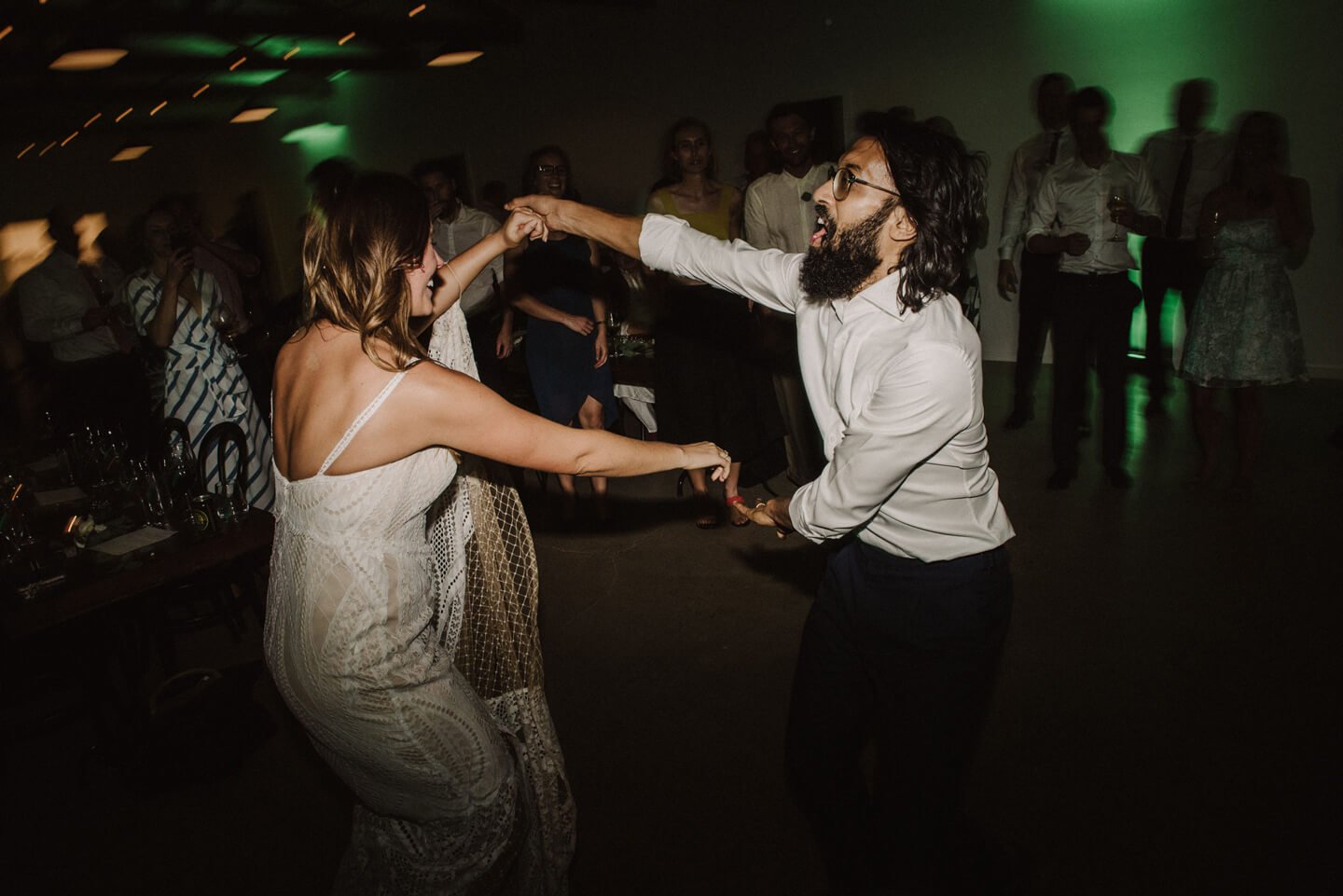 Book
a DJ
Like what you see? Get in touch to book DJ Eddy or Aleks for a banging dance floor!