Can I make song requests?
Categories
About us.
18 Oct, 2020
Clients often ask us if they can request songs for their wedding – both before and on the big day. All couples vary in how many tunes they want to provide their DJ. In this blog, we explain how the process works at One More Song!
The party brief
It's really important for your wedding DJ to have a solid "brief". The brief contains info about your venue, run times, guest demographics and importantly, the music you love and hate!
We send new clients a questionnaire we call the party brief. This has all of these details and asks about your musical genre preferences, key moment songs, "must-play" tunes and importantly, what you don't like. You can also paste links to playlists you've created in Spotify or Apple Music, or certain versions of songs.
We've designed this questionnaire so that we get a really good idea of the vibe you're both after. Some clients send us a list of 100 songs they love, while others are less fussy and just clear on what they don't want to hear. Both are totally fine!
The party brief guides you to think about music a bit more in-depth than just a list of songs you like so your DJ has a good idea of what will work on your big day.
Requests on the night
Our DJs do a lot of work at the wedding itself. Using your brief, we'll carefully select tunes for different parts of the night. It's also our job to take and field song requests from guests during the dance floor. If a guest requests something we know you won't like, we'll ask them if there's anything else they'd like to hear.
Also, if it's not the right time to play a song request, we'll mark it in our software to play later on. The beauty of a hiring a professional DJ for your wedding is the experience they bring – being able to manage music requests is a carefully crafted skill!
You can read more in our blog on how our DJs pick tunes.
View all posts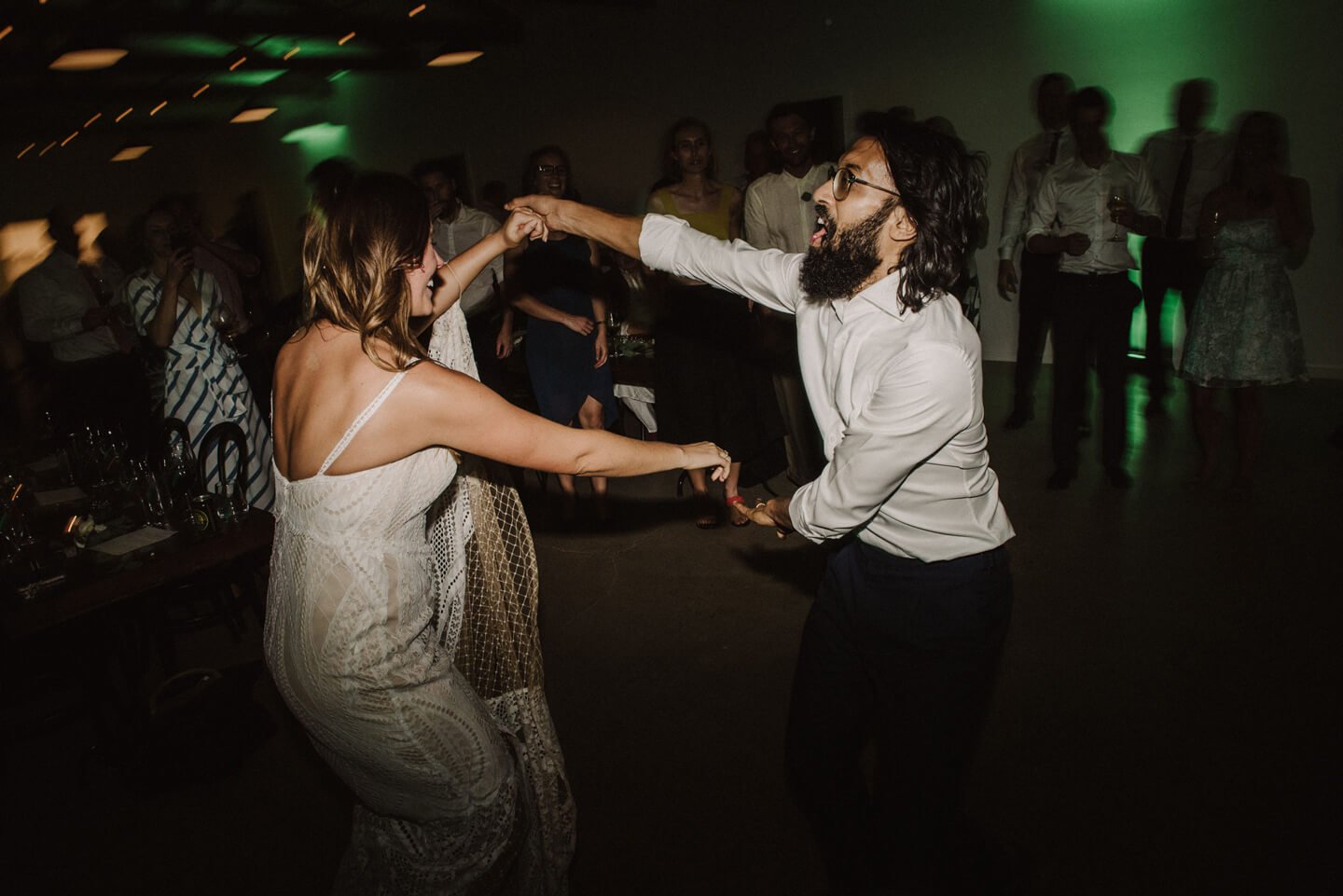 Book
a DJ
Like what you see? Get in touch to book DJ Eddy or Aleks for a banging dance floor!