How to choose your wedding DJ
Categories
Wedding tips.
22 Sep, 2020
There are some important things you should consider when speaking to potential wedding DJs. In this blog we share some insights into choosing the right DJ for your wedding. We also answer this frequently asked question in the video below.
Experience counts
Ask the DJ how much experience they have at playing weddings. DJing a wedding is much harder than playing background tunes at a bar. Make sure your DJ is experienced in weddings specifically.
What do they sound like?
Does the DJ have any mixes? Ask to hear some sample mixes (you can listen to ours on our Music page). It's a good way to see the type of music the DJ plays and if they'd be a good fit with the vibe you're after for your wedding.
Do your research
And finally, stalk them! Check out all of their social pages, videos and Google reviews. An experienced wedding DJ should have plenty of content to help you make a decision.
Check out all of our FAQ videos on Vimeo.
Photo credit: Kas Richards
View all posts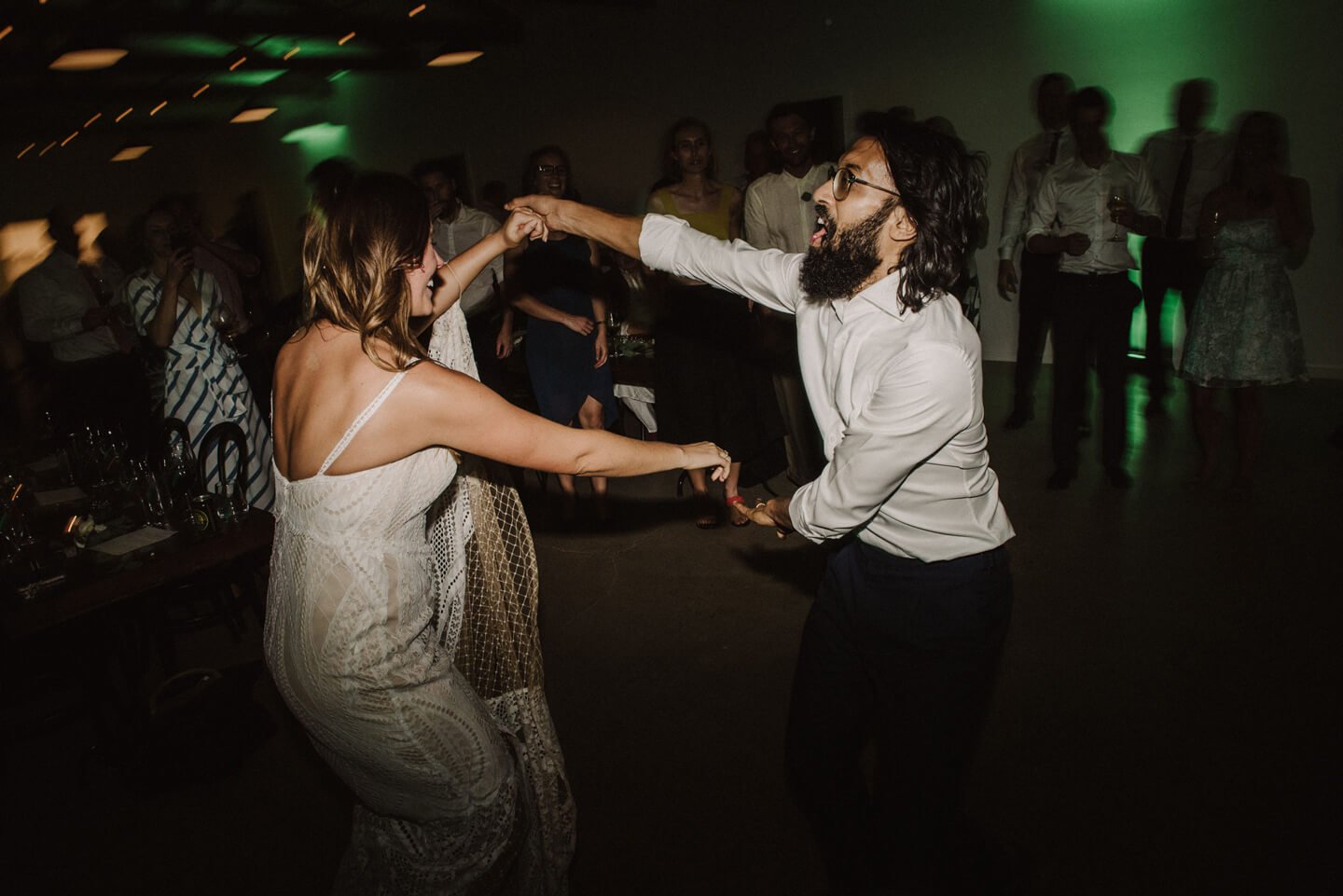 Book
a DJ
Like what you see? Get in touch to book DJ Eddy or Aleks for a banging dance floor!