How we deal with guest song requests!
Categories
About us.
Wedding tips.
29 May, 2021
Getting song requests from guests are an inevitable part of any DJ's job. We often get asked by our clients if we take requests on the night. While we're more than happy to field requests, whether we play them or not is a different story!
So how do we manage song requests? Read on to find out!
Two important criteria
There's two main criteria we use to assess song requests as we receive them.
Does it fit the brief?
Firstly and most importantly, for us to play song requests, they have to be within our clients' music brief! We work really closely with our clients in the lead up to their wedding or special event (read more in our blog How we work with our clients). We use our "party brief" questionnaire to help capture our clients' music tastes so both sides feel confident about the tunes on the day. If a guest makes a request during the dance floor that is completely off brief, we won't play it. Simple!
Timing is everything
The second factor that determines if we'll play a tune is whether it matches the energy level and vibe at that particular time. For example, we won't play something that belongs during canapes when we're smack bang in the middle of dance floor.

How we deal with guests and their requests
We're pretty experienced in dealing with tipsy, excitable guests. This means we have a few strategies to deal with those who make requests that may not work.
One strategy is to ask if there's anything else that guest would like to hear. Usually they have an idea of something that will be more appropriate. Or they may go back to the dance floor to think about it (and often forget!). Another is to say that we'll do our best to get to that tune later on if it's not suited for that particular bit of the night. We can mark it in our DJ software so we don't forget to spin that song when the moment is right.
Song requests can be really fun but they can also flop. Most wedding guests are not experienced function DJs! It's up to us as your DJs to judge what will and won't work and get the vibe back on track. 🙂
Photo credits
In order of appearance: DJ Eddy Mac snapped by Mr Hendrix Photography and DJ Aleks Mac by Brown Paper Parcel.
Want a DJ who can expertly manage song requests at your special event? Get in touch with us via our Book a DJ page!
View all posts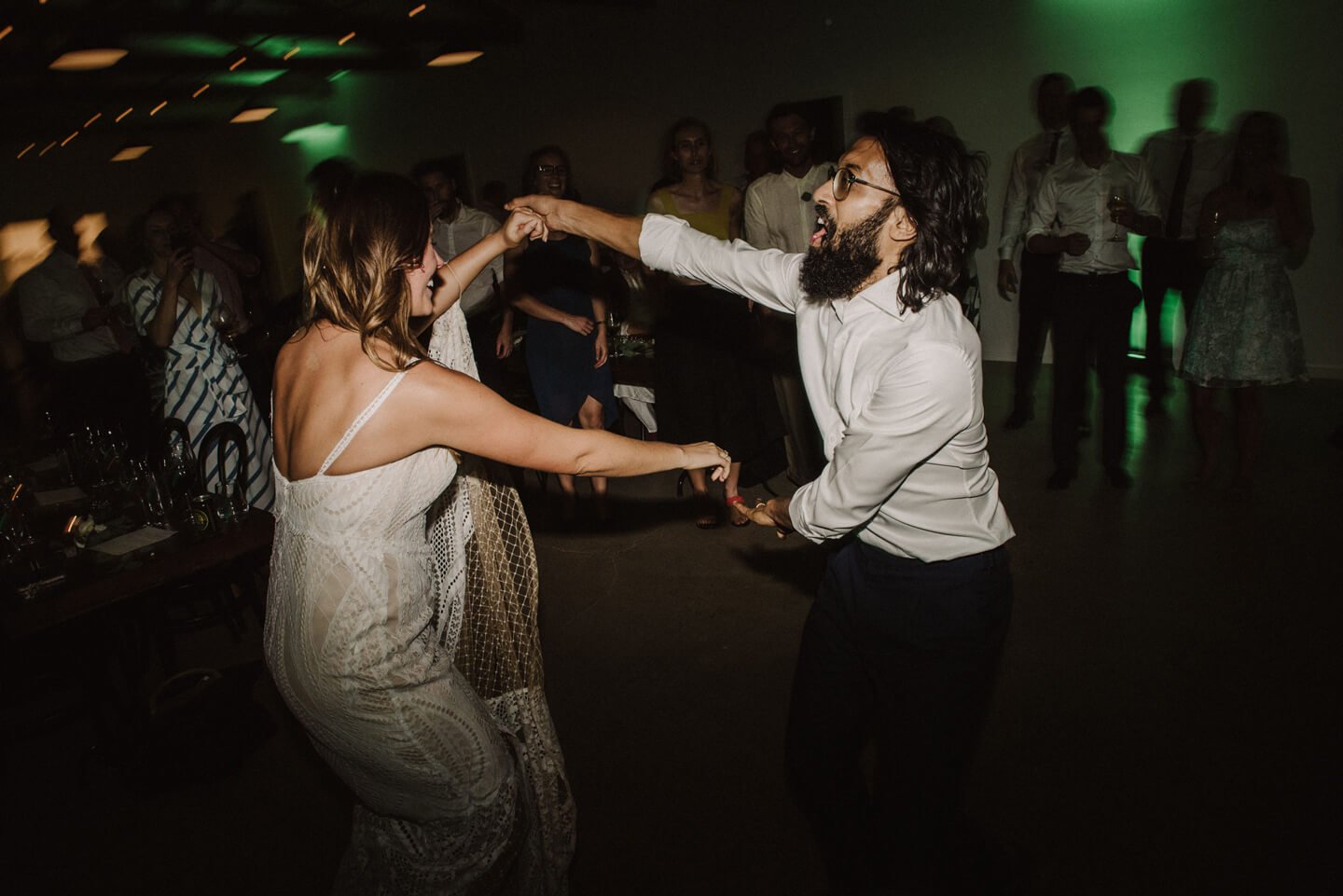 Book
a DJ
Like what you see? Get in touch to book DJ Eddy or Aleks for a banging dance floor!