How we work with our clients
Categories
About us.
02 Dec, 2020
We're always talking about how closely we work with our clients in the lead up to their wedding day. But what does this process actually look like? In this blog, we run through our entire process from initial enquiry through to your big day!
Window shopping
Woohoo, you found us! Whether you stumbled across us via Instagram, Facebook, or got our deets from industry supplier or friend, we are so happy to see you! A great place to start learning about us is our blog on how we're different.
If we are the right vibe for you and you've sent us a message via our Book a DJ page, you'll automatically receive our party pack to your inbox.
First date
Our party pack gives you all the info you'll need about our services and pricing. If you like what you see and want to chat, you can book a phone/video call or a face-to-face meeting with us via our individual calendar links, which we'll send you.
On our initial catch up we'll chat about the music that will get you and your guests dancing! We'll also spend time on your guest demographics and key timings.
We do ask that we chat to/meet with all couples before you lock us in (preferably both of you) – we want to make sure we're a mutual good fit before you commit!
Lock it in!
If you think we're a good fit for you, we can send through a formalised quote, booking form and contract for you to sign and get your DJ – Eddy or Aleks – locked in! A 50 percent part payment will secure your date, with the balance due two weeks before your big day. We'll hold your date for two weeks to give you time to make your initial payment.
Along the way
Once the contract is signed, we'll send through a link to your party brief! This is a questionnaire where you'll add all the details of your wedding in one place! You'll be able to jump in and out of the party brief as many times as you wish in the lead up. We'll jump in to add details after each of our chats with you so it's always up to date.
From time to time, we'll also send through some useful blogs to give you inspiration for your timeline and music. You can also take a look at some of our resources like our blog, Spotify and Mixcloud for musical inspo along the way.
We'll always be available to respond to messages and take your calls – a big part of what you're paying for is our service in the lead up (as well as your DJ dropping some bangers on the night!).
Getting close…
We'll be in contact with you again a month out from your wedding day to check in and finalise your party brief. We'll arrange a video call with you to run through the timeline and music. We'll also reach out directly to your venue for set up times and chat to any other suppliers, if necessary (e.g. if your videographer needs a line into our DJ decks for recording speeches).
Party time!
Your big day is finally here. All that planning is about to pay off. Get those dancing shoes ready, we'll bring the party. 😉
If this sound like how you'd like to work with your wedding suppliers, get in touch with us about booking a rockstar DJ for your big day!
View all posts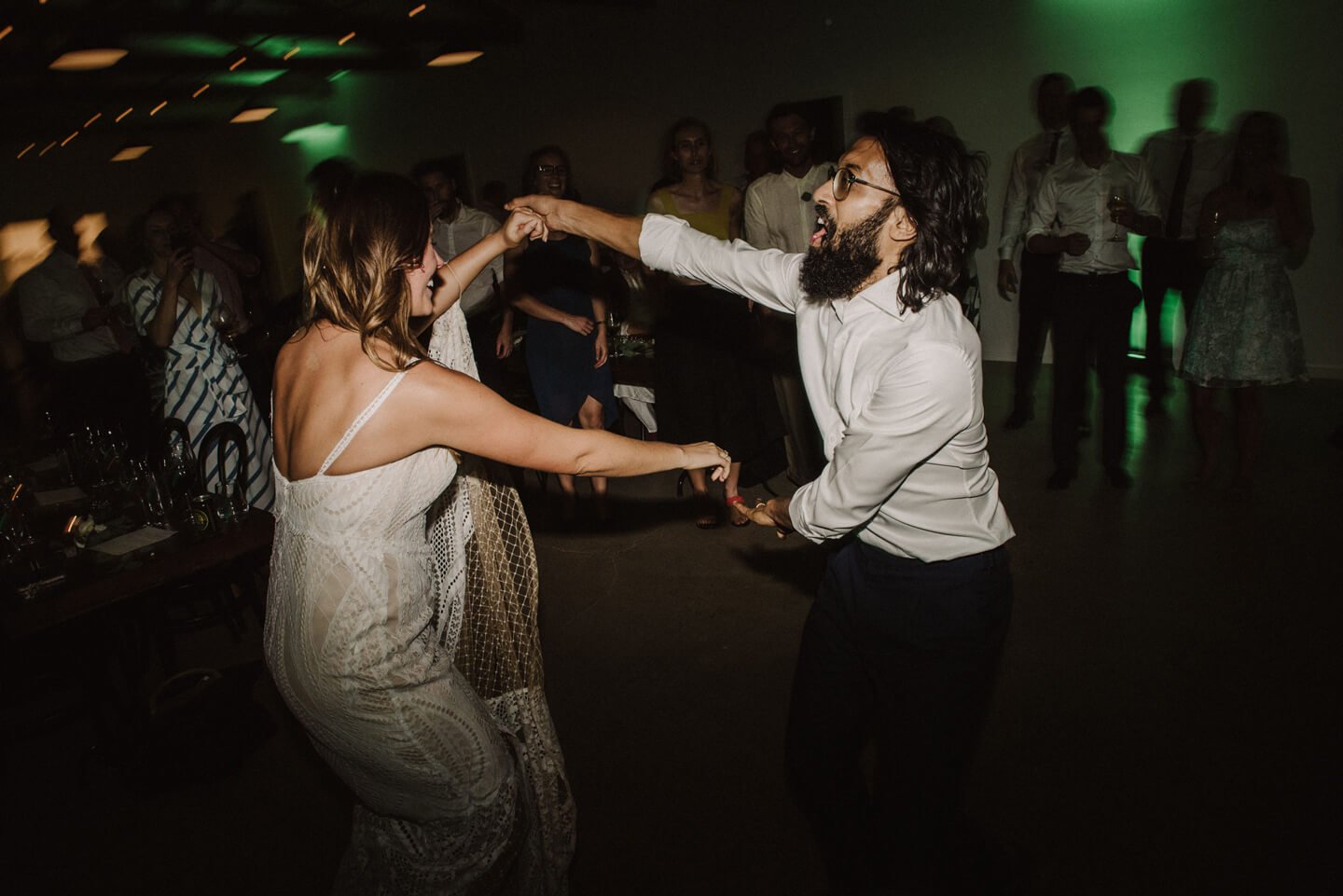 Book
a DJ
Like what you see? Get in touch to book DJ Eddy or Aleks for a banging dance floor!