Our favourite wedding dance floor starters
Categories
Music tips.
Wedding tips.
26 Sep, 2022
Your wedding formalities are done and you and your guests are ready to boogie! Choosing the right tunes to kick things off will ensure that you'll have everyone hit the dance floor straight away!
Throwbacks over newbies
One of our recommendations to start the dance floor is to play something that everyone – young and older – will know! This generally means that anything from the last 10 or so years may not have the impact that something from the 90s or earlier will.
Even before the dance floor kicks off, we're choosing some epic tunes to get your guests ready to boogie.
Intros for the win!
Even better than a well-known and loved song, is one that you can instantly recognise from the first couple of seconds. Think of the first drums from I Wanna Dance With Somebody or piano riffs from You Make My Dreams (Come True). Within seconds your guests will be dancing and singing along to these unmistakable grooves.
Keep it within your brief
It sounds obvious, but choose something that you love. You don't need to venture outside of your beloved genres and artists to find your dance floor starters. And we are always here to help you choose songs within your brief!
Spotify playlist
For some inspo, check out the Spotify playlist of some of our favourites below!
Looking for a DJ that can rock the dance floor at your wedding? Get in touch with us!
Photo credit: Love & Other
View all posts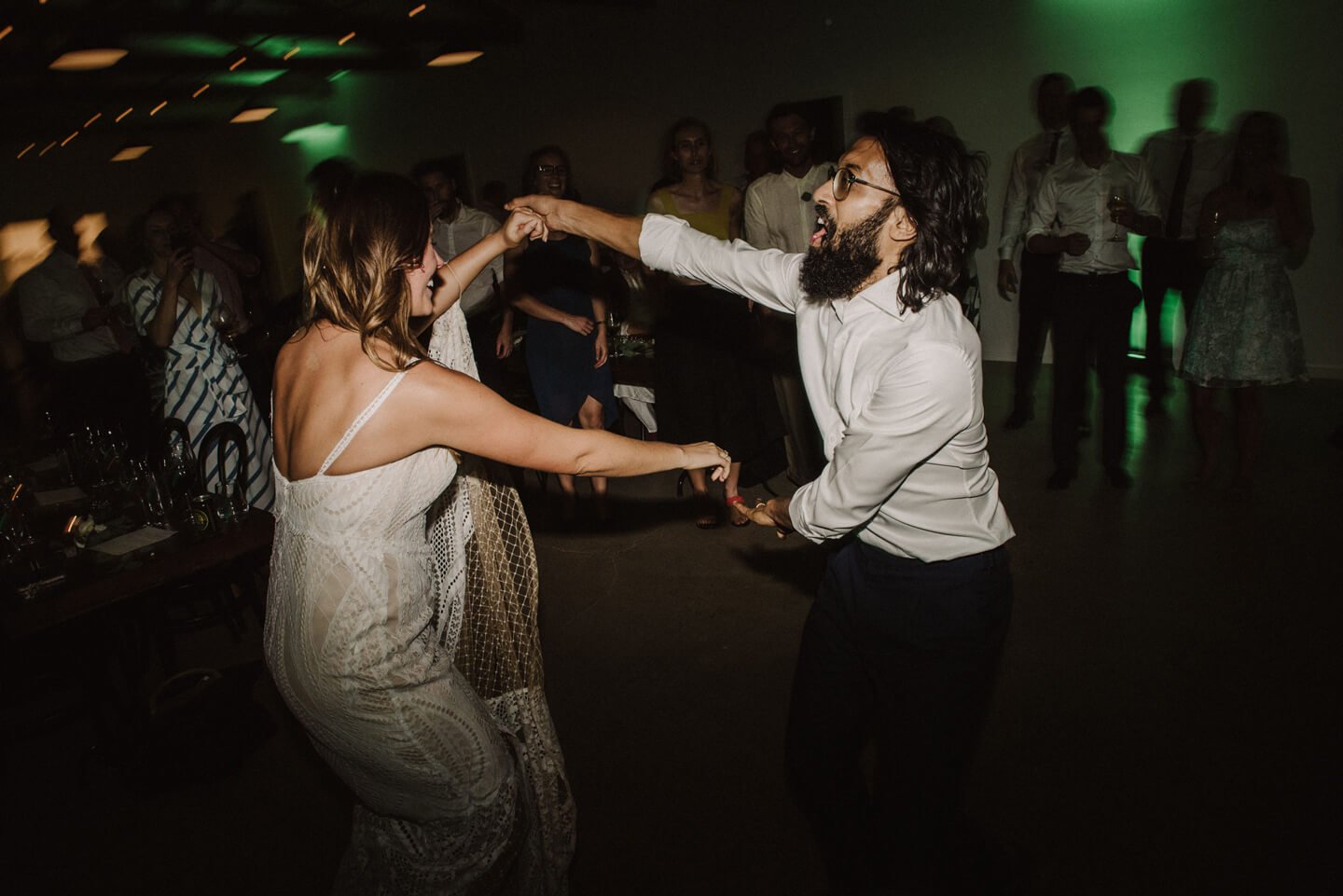 Book
a DJ
Like what you see? Get in touch to book DJ Eddy or Aleks for a banging dance floor!