Real couple: Big party vibes at Rupert on Rupert!
Categories
Podcast.
Real weddings.
Wedding tips.
26 Jan, 2023
Real couple alert! On Episode 8 of our wedding planning podcast, Project Engaged, we chat to our gorgeous clients, Simon and Tom, who got hitched at Rupert on Rupert in Collingwood in June 2022!

One big party!
Tom and Simon's wedding was such a huge party! There were bubble guns, glowsticks, our photo booth, percussionist (joining our DJ Aleks Mac), hangover kits, a cannoli cart – this wedding had everything you need for an epic party.
Their wedding was featured on the Ivory Tribe blog, where Simon and Tom summed up their approach more concisely than we could: "Do things your way! We wanted a party, and so that's what we got!"
Listen to the episode
On this episode, we talk all things wedding planning and Simon and Tom provide their hot tips for organising a non-traditional wedding that is authentically YOU!

Tom and Simon's epic suppliers!



All photos by Elsa Campbell.
Looking for a DJ to rock your wedding d-floor and create an epic party vibe? See if we're free for your date – get in touch via our Book a DJ page.
View all posts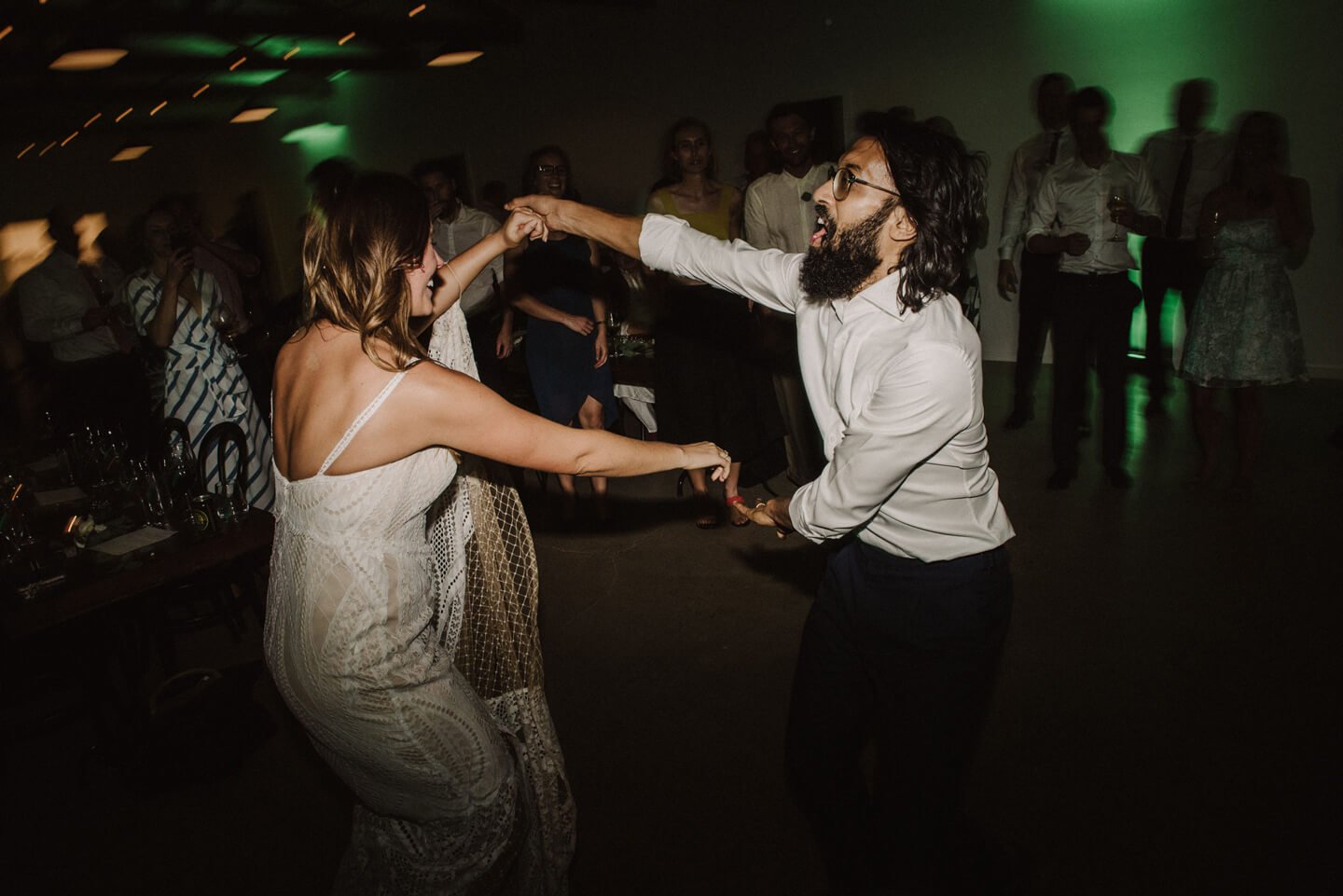 Book
a DJ
Like what you see? Get in touch to book DJ Eddy or Aleks for a banging dance floor!